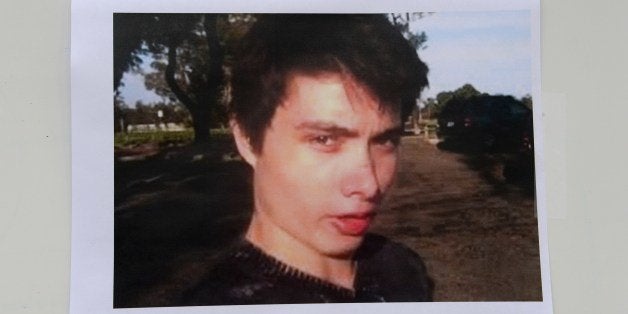 "If I can't have you, girls, I will destroy you. You denied me a happy life and in turn, I will deny all of you life. It's only fair." -- Elliot Rodger
On Friday night, a 22-year-old man from Santa Barbara, California named Elliot Rodger went on an anti-woman shooting spree he deemed "The Day of Retribution" in order to punish those women who deigned to rebuff his sexual advances.
Not long after his senseless massacre, #YesAllWomen was born on Twitter.
Within a day, over a million victims of abuse bravely spoke of their experiences in hopes of giving another woman the courage to do the same.
Make no mistake, #YesAllWomen is much more than a hashtag. It is a movement. It tells the stories we keep buried within ourselves. It is a call to break the silence.
A deafening silence that men like Elliot Rodger know nothing about. For in the words of Maya Angelou, "There is no greater agony than bearing an untold story inside of you."
So to you Elliot Rodger and to every man who holds pieces of you within him, #YesAllWomen have something to say...
We didn't mean yes when we screamed no and we weren't "asking for it" when we wore our favorite dress. Never again will we hold our heads in shame as you yell profanities at us or allow you to determine our worth. And while #YesAllWomen know #NotAllMen are like you, all women are affected and tormented by misogyny.
I, for one, hope that this conversation continues far past the 140-character limit twitter allows until there is nothing left to talk about. Until these crimes no longer exist.
Until I can run in the park alone without fear of being attacked, until I am treated as an equal and my kindness isn't perceived as an advance. Until I am never again grabbed at while attempting to pump my gas in broad daylight or questioned for how I got that raise at work. Until there's never another professor who tells me my dress is distracting him after class or ex-husband who says I made him push me around. Until I am never again bullied into silence over a secret that wasn't mine to keep and wasn't worthy of being kept.
May we continue to talk, no matter how uncomfortable it may get, no matter how scary, may we strive -- no insist -- on teaching our sons what it means to be real men so that our daughters are free to be real women. The kind who are brave enough to have a voice. To say yes when they mean yes, and no when they mean no. To know without a shadow of a doubt that they are just as worthy of respect as any man. May they demand it, may they know it, may they give it.
So to women everywhere... let #YesAllWomen give rise to your voice, let it be the conversation that makes a world with #NoAbuse a reality.
REAL LIFE. REAL NEWS. REAL VOICES.
Help us tell more of the stories that matter from voices that too often remain unheard.