This takes "two places at once" to a whole new (lower) level.
For many, Silfra is the dive of a lifetime. Not only can you touch two separate continents during your dive, but the frigid glacial water is remarkably blue and astoundingly pure-- visibility typically extends over 300 feet in most parts of the fissure, making it home to some of the clearest water in the world.
The results are a reminder that just when you think you've seen it all from planet Earth, you ain't seen nothing yet.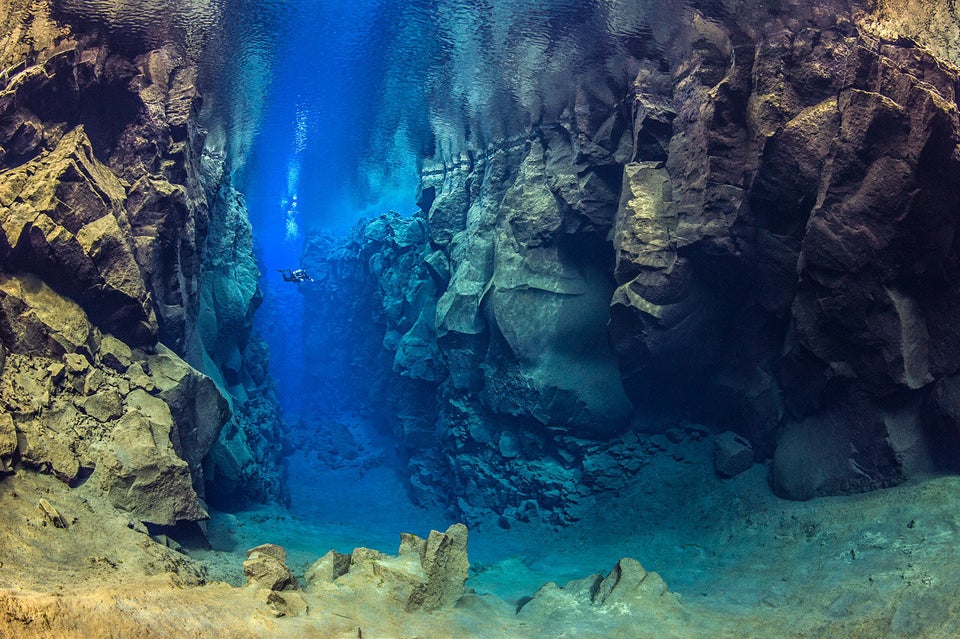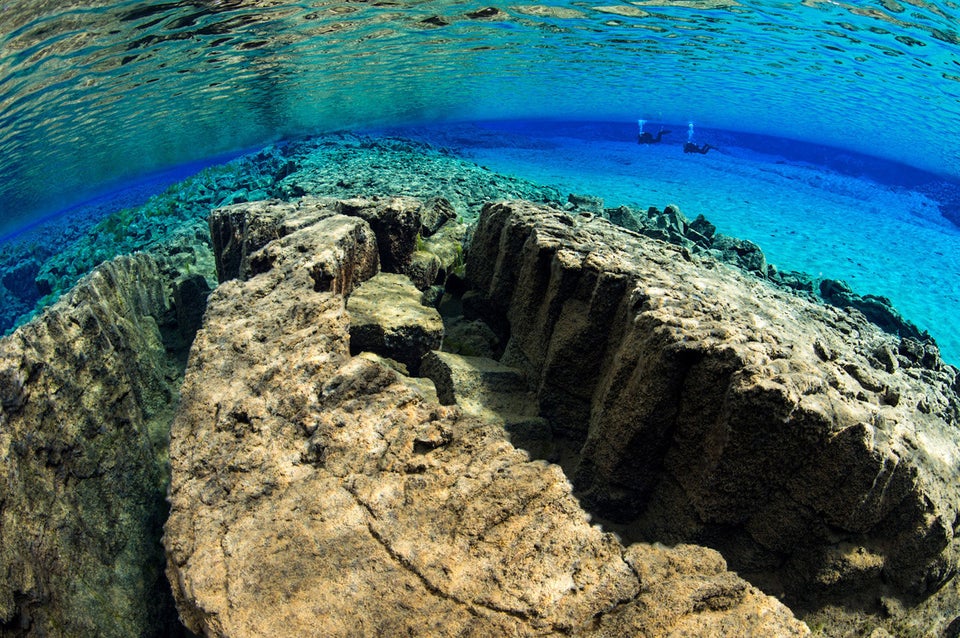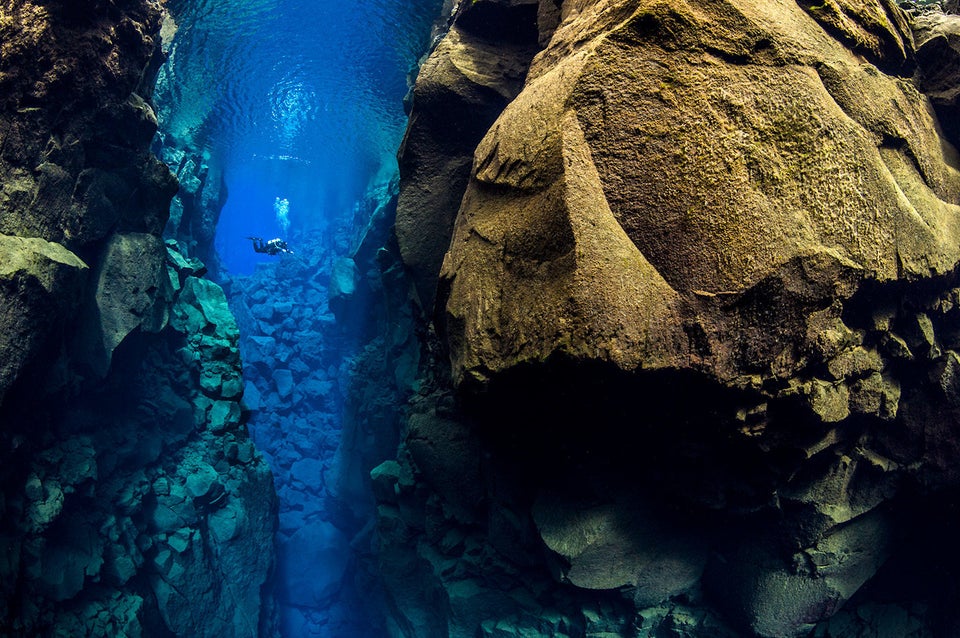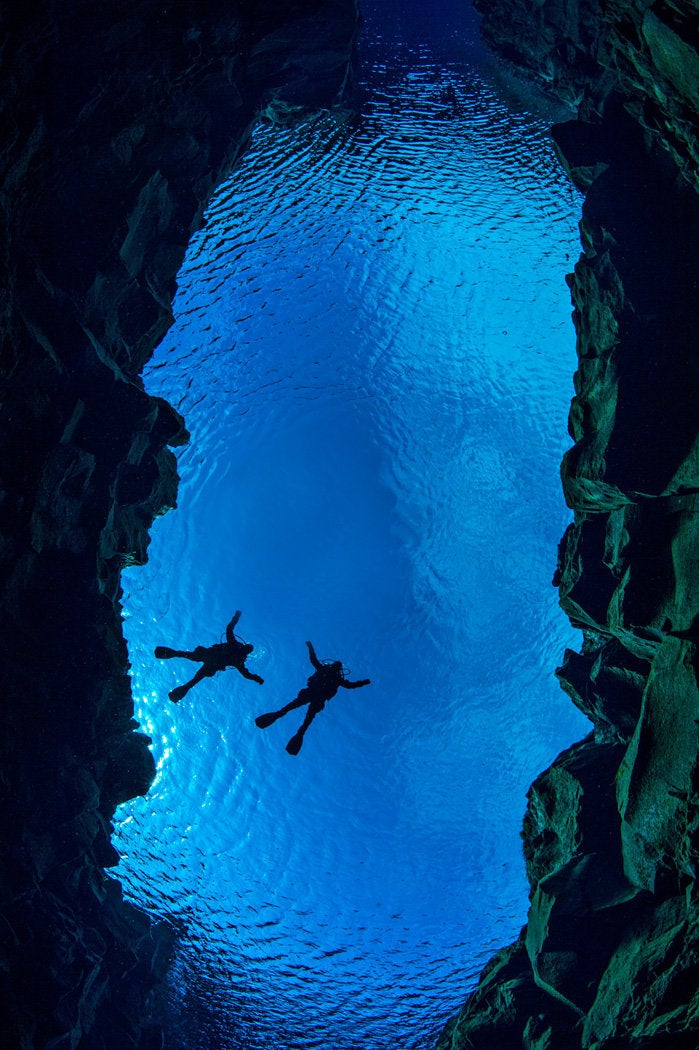 On your trip, you'll don a dry suit and explore all the main parts of Silfra: the Hall, the Cathedral, and the Lagoon. While snorkelers hover, divers will plunge into the Big Crack and swim the narrow passageway between two massive continents.
It's actually the experience of a lifetime.
Related
Before You Go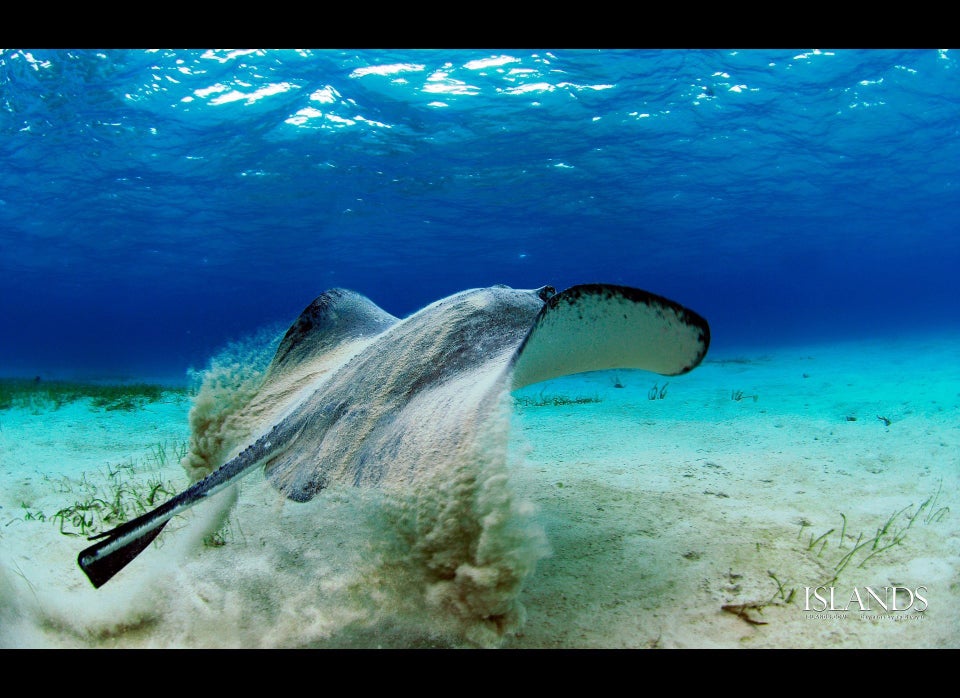 10 Amazing Diving and Snorkeling Photos from Around the World