"Like a lot of people, I was mesmerized by the NeverWet and Ultra Ever Dry sprays that went viral on YouTube," Patel told The Huffington Post. "I went down to Home Depot and bought a can to apply it on a shirt. After wearing it around for about an hour or so I started feeling dizzy and short of breath. I looked at the back of the can and was shocked after reading the warning label, which said the product was cancerous and had serious side effects."
As BuzzFeed notes, ingesting the stuff may cause permanent brain damage. But the potential health concern wasn't the only problem Patel noticed.
"I also put the shirt in the washer to soften it up since the spray made the texture hard and sticky," he claimed. "Immediately the shirt was ruined."
Patel, a sophomore at De Anza College, decided he could do better.
"I knew there had to be a way to make a product that was safe for consumer use and could last through the wash cycles," he said. Patel claims that Silic shirts should withstand about 80 washes. Instead of a coating, Silic is made out of fibers woven with silica so the shirt is hydrophobic from the inside out. Patel suggests that this process also gives the shirts an antimicrobial quality, eliminating sweat stains and mold.
"We use a four-way stretch polyester similar to the fabric you would find in a Nike or Under Armor shirt," said Patel. "It is very soft and the nanotechnology does not alter its feel since it is not a topical coating."
He didn't cut corners, either. Patel's partnered with Rebecca Clark, who was formerly a designer with Vera Wang, to handle the pattern and design, and -- just to be extra safe -- he got the shirts BlueSign approved for safety and sustainability.
Related
Before You Go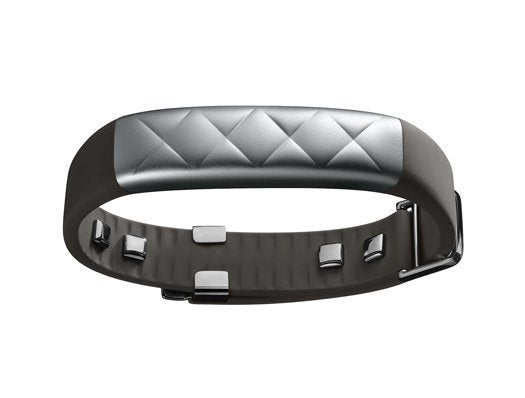 Best Fitness Gadgets
Popular in the Community