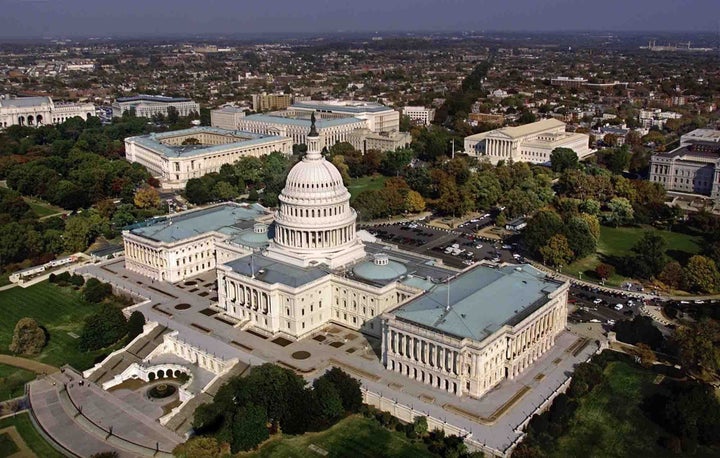 For far too long, the West Coast -- primarily Silicon Valley -- has held a monopoly on headline-grabbing tech entrepreneurship. The singular reign of the Valley, however, may soon be eroding, thanks to the efforts of a vibrant, young, and visionary coalition of technologists and investors in and around the nation's capital.
The pace at which Washington, D.C. is evolving into a capital for reasons other than politics is astounding. My own Google Calendar is constantly being populated with new tech happy hours, networking events, developer conferences and incubator pitch sessions. Weeks without at least one major tech-related event are an endangered species.
Leading "innovation tanks" such as digital marketing firm iStrategyLabs are providing the creative framework to link enthusiastic developers with tech-savvy investors. At a recent accelerator event hosted in Chevy Chase, Maryland (and co-sponsored by no less than Microsoft), 22 startup teams were brought together for one nearly-sleepless weekend of coding, development, and pitching to VCs. In a matter of hours, web applications such as HeyAstro were conceived, built from scratch, and launched.
Meanwhile, just a few days later, the first official DC Tech Meetup drew an eager crowd of nearly 250, limited only by the lack of available, cheap meeting space within the District. Next month the organizers are planning to find space for 900.
The prospect of D.C. as a hub for tech innovation is encouraging for a number of reasons.
First, it brings a welcome boost to the local economic atmosphere, which has long been dependent solely on public sector activity. Unlike the behemoth tech firms that operate in the high-rise suburbs of McLean, Reston, and Tysons Corner, the new and upcoming tech giants couldn't be further away from security clearances and government contracting.
The meteoric rise of social deal site LivingSocial -- D.C.'s poster child for tech success -- is on its way to creating thousands of new jobs both locally and abroad. Other emerging powerhouses like energy efficiency and Smart Grid software developer OPOWER (founded and based in Arlington, VA) are demonstrating financial prowess while remaining committed to the guiding principles of sustainability and social innovation. Even local young innovators, such as the dynamic college-aged team behind the CampusSplash Networks, are taking a slice of the entrepreneurial pie.
Finally, there is some promising evidence that the tech innovation contagion is spreading to the public sector. High-level officials within the Obama administration, as well as some of the prime movers in major agencies and on Capitol Hill, are beginning to incorporate ideas such as open-source development to reduce bureaucratic as well as R&D costs. In an era of budget shortages and requisite cutbacks, investments in cost-saving technologies are imperative.
Although the explosive growth during the past few years has exceeded nearly everyone's expectations, the DC tech scene has not yet reached its prime.
Grumbling over capital gains taxes, the high cost of local real estate, and the lack of locally focused angel investors top the concerns voiced by local entrepreneurs. But for the first time in over a decade, DC is attracting attention for reasons other than politics. And that's a good thing.

A snapshot of the first official DC Tech Meetup - courtesy of Justin Gutwein at ShineOnStorytelling.
Popular in the Community