 Print journalism may be dwindling, but one local publication is doubling down.
The Silicon Valley Business Journal unveiled a dramatic redesign of its print publication earlier this month that will soon act as a template for 40 other papers American City Business Journal chain.
"I'm totally immersed in making SVBJ the leading news brand in Silicon Valley," Editor-in-Chief Greg Baumann told The Huffington Post. Baumann joined SVBJ last October and is overseeing the changes alongside publisher James MacGregor and world-renowned newspaper designer Mario Garcia, who is credited for the redesign of the Wall Street Journal and Philadelphia Inquirer. Garcia will oversee the redesign of all 40 of the chain's papers.

"In the current news climate where many publications are shutting their doors […] we are doubling down on both digital and print," said MacGregor.

Effective with the first edition in 2013, the Silicon Valley Business Journal has revitalized nearly every aspect of the paper, from expanding newsroom staff to advancing digital and social capabilities, to buttressing the print layout.
"[I wanted to] bring a sense of the digital mentality to print," Garcia told HuffPost. "Our readers use other platforms and unconsciously bring the way they navigate and scan digitally, to print."

Readers' digital habits are also being used to tailor editorial content, which Baumann thinks is key. "We watch the data. When a Web story pops, or when a social media conversation about one of our Web stories takes off, that's a clanging bell telling us to weigh in more heavily in print. You just have to listen to the audience," he told HuffPost.

The publication is certainly bucking the trend, as many other major newspapers are scaling back on distribution. But SVBJ may have the recipe for success: a new, state-of-the-art look for the paper product they've published 30 years, reader-driven content and a good pulse on the digital landscape.

"There's demand for news, information and community," Baumann said. "So a publishing company that can meet those needs via digital, paper and events can make it. That's us."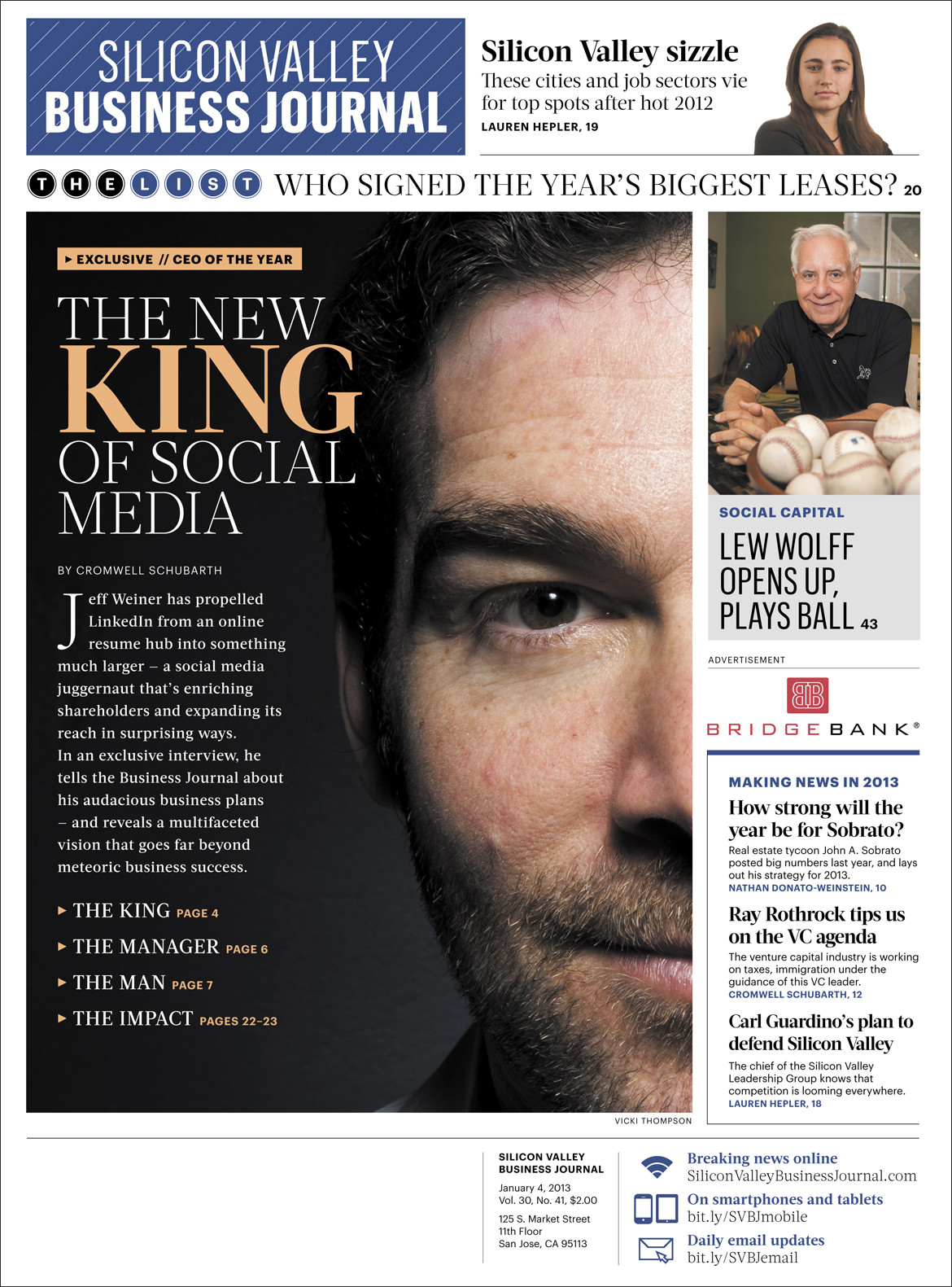 REAL LIFE. REAL NEWS. REAL VOICES.
Help us tell more of the stories that matter from voices that too often remain unheard.