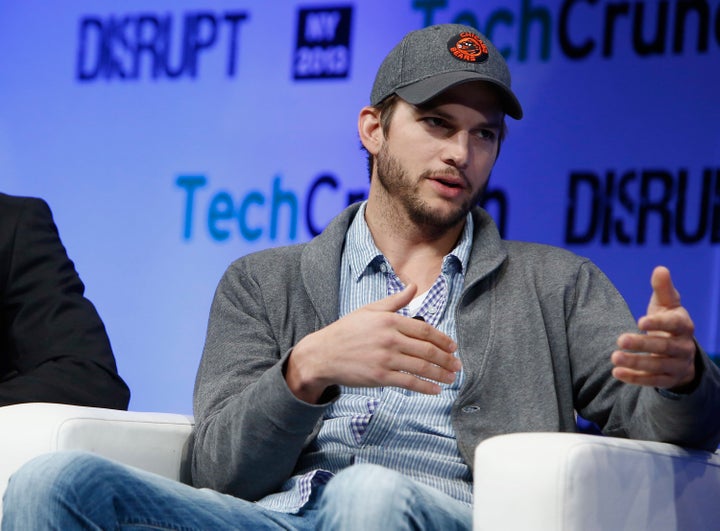 Human traffickers worldwide use technology to recruit, exploit, and monitor their victims. They lure victims in Internet chats and forums, post online recruitment and classified advertisements, and use sophisticated anonymity software to cloak their identities. Victims are men, women, children, transgender, and non-conforming individuals who are trafficked for sex and forced labor. They are foreign nationals and United States citizens/residents. There are numerous human trafficking definitions, but the Palermo Protocol is the worldwide standard. The protocol—also known as the United Nations Protocol to Prevent, Suppress, and Punish Trafficking in Persons, Especially Women and Children—supplements the 2000 United Nations Convention against Transnational Organized Crime and has been ratified by 167 nations, including the United States. It contains three elements: the act of trafficking, the means of trafficking, and the purpose of trafficking. The act of trafficking is the recruitment, transportation, transfer, harboring, or receipt of persons. The means of trafficking is the threat or use of force or other forms of coercion, abduction, fraud, deception, abuse of power or vulnerability, or giving payments or benefits to a person in control of the victim. The purpose of trafficking is exploitation. This includes, at a minimum, sexual exploitation, including the exploitation of the prostitution of others, forced labor or services, slavery or practices similar to slavery, servitude, or the removal of organs. Exact numbers are challenging, but a quick glance at the International Organization for Migration (IOM), which has the largest victim assistance caseload, assisted nearly 7,000 human trafficking victims in 115 nations during 2015. The vast majority of victims—74 percent—were trafficked for forced labor or services and more than half—55.3 percent—were male.
As Internet use becomes increasingly commonplace worldwide, so too does its use for recruitment. In Poland, the anti-trafficking non-governmental organization (NGO) La Strada found that even nearly a decade ago 90 percent of Poles who found jobs abroad did so through the Internet. The NGO estimated that 30 percent of trafficking victims it served were recruited this way.[1] Technology isn't just used in monitoring and recruitment but also to sell the sexual services of trafficking victims. This is primarily done through online classified websites. The site most used for doing so—at least since Craigslist closed its adult services section in 2010—is the classified ad website, Backpage.com.
Yiota G. Souras, senior vice president and general counsel at the National Center for Missing & Exploited Children, testified before the United States Senate Permanent Subcommittee on Investigations that more than 71 percent of suspected child trafficking reports submitted by the public to the CyberTipline involve Backpage.com. (This does not include reports Backpage.com makes to the CyberTipline.) In March, the U.S. Senate unanimously voted to hold Backpage.com in civil contempt of Congress. The site, says the Senate, did not comply with a subpoena that required Backpage.com to provide, among other evidence, documents on its procedures for moderating and reviewing advertisements, metadata, and document retention. The Permanent Subcommittee on Investigations reported it found evidence that the site sometimes edits classified ad content before publication, such as deleting words and images. This likely served, said the committee, "to remove evidence of the illegality of the underlying transaction". In October, authorities raided Backpage.com's Dallas headquarters and arrested its CEO, Carl Ferrer, under pimping a minor and conspiracy charges.
In order to combat the use of classified advertisements, online recruitment/job postings, forums, and chats that facilitate modern slavery, the Defense Advanced Research Projects Agency (DARPA), an agency of the U.S. Department of Defense, has developed a sophisticated search engine called DIG (Domain-specific Insight Graphs) Memex. Unlike Google or Bing, DIG Memex plunges into Deep Web depths; web areas not indexed by conventional search engines. It can search all online sex ads (there are more than 60 million), instantaneously extracting and linking hidden information on online illicit activity, and disclose trafficking network names and numbers. In order to accomplish this, DIG Memex searches various networks, including Tor, software that gives users web anonymity through onion routing and was created by the Naval Research Laboratory. Interestingly, DARPA actually contributes financially to Tor and several Tor Project developers are working on DIG Memex. The search engine also digs through Freenet, which allows users to anonymously share files, chat on forums, and use in darknet mode; and I2P, which creates an anonymous network within a network.
Manhattan is one of the first cities to deploy DIG Memex, which already has a database packed with tens of millions web pages and grows by 5,000 pages per hour. The curated counter trafficking domain index includes sex trafficking and forced labor, but initially focused on the former. In fact, this seems to be an issue across the board when it comes to combating human trafficking. It appears the technology world hasn't yet figured out how to best hone in on labor indicators. The small business IST Research, which works on Memex, is trying to figure it out. Using its Pulse information sharing and analysis platform, IST Research is monitoring the supply chain, collating passive Internet data on the Deep Web to find unscrupulous recruitment networks, and determining the best communication method to reach victims and produce active engagement.
The concept of using technology to combat criminal activity has existed, well, as long as the proliferation of technology. The telephone, two-way radio, and automobile, changed the law enforcement landscape in the twentieth century. Today, the Internet, text messaging, voicemail, social media networking, and email are continuing to change the law enforcement and advocacy topography. The challenge, of course, is that with ample funds and ready access to new technologies, traffickers are often steps ahead. In 2012, President Obama implored all techies to join the fight against human trafficking.
…We're turning the tables on the traffickers. Just as they are now using technology and the Internet to exploit their victims, we're going to harness technology to stop them. We're encouraging tech companies and advocates and law enforcement—and we're also challenging college students—to develop tools that our young people can use to stay safe online and on their smart phones.
Many private technology companies are already on board—applying their expertise and funds to disrupt and combat human trafficking. For example, in 2011, Google gave $11.5 million in grants to support anti-trafficking technology initiatives, including those driven by NGOs and non-profit organizations such as International Justice Mission, Slavery Footprint, and Polaris Project. The latter organization has partnered with Silicon Valley companies Palantir, Salesforce, Twilio, and Thorn: Digital Defenders of Children—founded by Demi Moore and Ashton Kutcher, in order to disrupt traffickers and identify victims. Polaris launched the NHTRC crisis and tip reporting hotline in 2007 with specialists that can answer calls in more than 200 languages. The 24 hours a day, 7 days a week hotline received, and receives, roughly 100 calls a day from a variety of callers such as victims and survivors, concerned friends and family members, worried neighbors, and organizations wanting to know how best to serve their human trafficking survivor population. Since its inception, the multimodal hotline has received 107,982 phone calls, 6,550 web form contacts, and 7,667 emails that resulted in the identification of 25,791 human trafficking cases.
Partnerships between Silicon Valley and Polaris have resulted in a multitude of strides in the anti-trafficking effort. Thanks to these relationships, NHTRC hosts BeFree, a textline, where victims can simply text BeFree (233733) in order to reach a specialist. This is critical because it may be less risky for a victim (depending on his/her particular trafficking situation) to send a text message than make a phone call. The result has been a significant uptick in victims contacting the NHTRC. BeFree launched on March 28, 2013 and, so far, has had roughly 3,617 text conversations that led to 424 human trafficking cases. A larger percentage of victims reach out to NHTRC through text than by phone call, 23 percent compared to 11 percent, respectively.
The NHTRC also has an easy-to-use dashboard at their fingertips that lets them quickly locate the most proximate resources for victims, access 150 data variables, and triage information to law enforcement. All data is collected through the sophisticated Silicon Valley Salesforce software system Freedom Force, which syncs nightly with Palantir data analysis software that examines aggregated data and uncovers human trafficking trends. The analysis platform maps trafficking cases, trafficking networks, and can even identify a travel route traffickers are using. Not only does this allow NHTRC to immediately connect victims to resources, it also gives Polaris critical insights to pass along to law enforcement and policymakers, helping to address the issue on multiple levels.
Tech-driven anti-trafficking groups are constantly amending their approach to include the newest influx of popular technology. Historically, traffickers have been dozens of steps ahead, if not more. The partnerships between Silicon Valley and NGOs, have, thankfully, begun narrowing the gap.
Calling all HuffPost superfans!
Sign up for membership to become a founding member and help shape HuffPost's next chapter