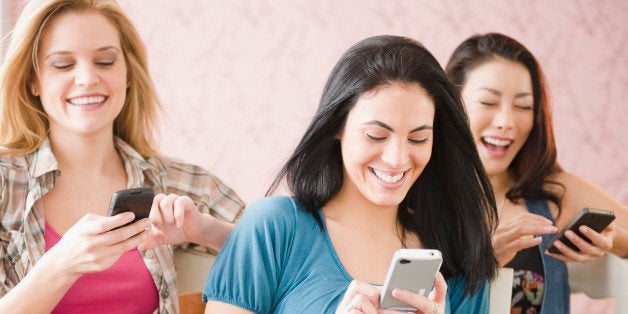 Anxiety and depression are on the rise. One study shows that the rise in anti-depressant use has risen over 400 percent in recent years. One in 10 Americans is currently using a psychotropic medication for anxiety, depression or similar forms of mental distress. A recent study found that this rise in anxiety and depression is occurring in teenagers as well.
Research by Shelley Gable and Jonathan Haidt suggests that we actually have three times more positive experiences than negative. So why are our happiness levels not
higher and what can we do about it?
This question has become of such interest that an entire field of research -- positive psychology - has developed around it. Scientists are examining the causes and correlates of happiness. What constitutes well-being? How does it arise?
Scientists aren't the only ones asking this question, so is everyone else -- which explains the recent surge of books on happiness (there are over 72,000 books on happiness currently listed on Amazon), attendance at yoga class (over 20 million) and meditation seminars, and burgeoning of websites devoted to increasing happiness (like Happier, Happify, and Fulfillment Daily).
And it's a good thing. Whether you're on the bus, at work, at home or even -- illegally -- in the car, you're probably on your smartphone. A UK study shows that we sometimes spend more time on tech than asleep! Since everyone is so focused on their mobile technology, trying to teach happiness there is probably not a bad place to start.
And Silicon Valley is taking this movement seriously. Take, for example, the exponential rise in popularity of Conferences like Wisdom 2.0 whose initial attendance six years ago was 325 versus last year's 2200. Soren Gordhamer, Founder of Wisdom 2.0, expects 2500 to attend this year and states that "We are seeing a movement from technology as distraction to technology as an aid and support for our well-being and peace of mind. We are just in the beginning of this movement, but I can only guess this will grow significantly in the year's ahead."
In addition to conferences like Wisdom 2.0, contests to develop well-being apps are starting to emerge. Last year, our center, the Center for Compassion and Altruism Research and Education at Stanford held a conference on Compassion and Technology that included a contest for the best app. This year, the Happiness App Challenge organized by two non-profits -- the Art of Living Foundation and the International Association for Human Values -- is offering cash prizes for the development of the best happiness-inducing apps. Archana Patchirajan, director of The Happiness App" challenge and technology serial entrepreneur (founder of Hubbl among other initiatives) shares that the "growing reach of smartphones is a unique platform to address the silent issue of stress in society. With smarter and thinner wearables and the skilled combination of hardware and tailored software, engineers can make a powerful difference in society's happiness levels."
Creativity expert Scott Barry Kaufman, scientific director of the University of Pennsylvania Imagination Institute and one of the judges of the challenge, sees the potential for not just happiness but self-expression and innovation in happiness apps: "In today's smartphone world, it's easy for our attention to be taken so much away from our self that we lose our individual expression and creativity. This app challenge has the great possibility of keeping the smartphone, but increasing the creativity."
Other expert judges include happiness scholar Matthew Killingsworth, who conducted ground-breaking research at Harvard on happiness and mind-wandering, Nobel Prize winners and Stanford Profess Myron Scholes and ground-breaking neurobiologist Steve Porges from the University of North Carolina.