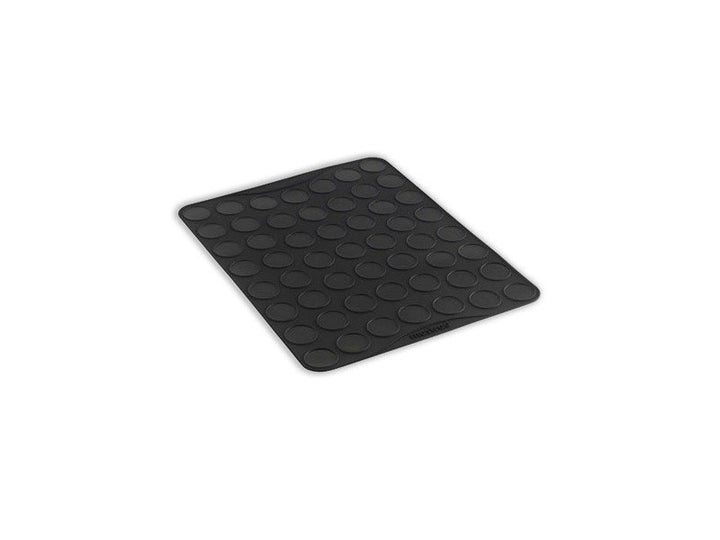 How hard is it to create something as unattainable as a fleeting dream? Well, very. And that's how hard it is to make these cookies, which is why we weren't surprised to come across this silicone baking mat intended to make macarons easier to bake.
This mat, with it's 53 ridges that are 1.5 inches wide, serves as a guideline in cookie making -- very similar to how coloring books help children feel confident in drawing. The only issue is that some people who bought the mat loved their macaron results, and others were not so pleased. On the plus side, it's been discovered that this silicone baking mat is useful beyond French macarons.
If you like bite-sized chocolate chip cookies, small whoopie pies or tiny brownies, this baking mat is just what you need. And with the holiday season right around the corner, what better time than now to start thinking about small, giftable baked goods?