You know the person amongst your group of friends and loved ones who is most bacon-obsessed. The one who wants their sushi wrapped in bacon. The one who still gets nervous when someone says the phrase "bacon shortage." The one person in your life who actually got excited about the bacon coffin.
Although some of the rest of us may be getting baconed out, this person will still probably require a bacon-themed gift this year. We found you an absolutely jaw-dropping one: this photorealistic bacon scarf, by Swiss artist Natalie Luder. "Foulard" is French for scarf -- well, please meet the "Fou Lard." Get it?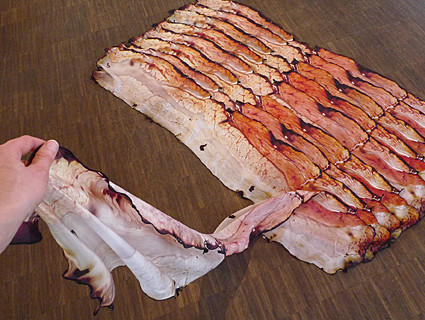 It took us a full-on double-take before we realized that this hand-hemmed scarf was not actually made out of pork. The Fou Lard is available on Luder's website for about $180, including shipping from Switzerland. So, you'd better like your bacon-inclined friend a lot, and they'd better be wholly devoted to bacon's cause.
*Update: Excellent news! An earlier version of this post had indicated that this scarf costs $277. The designer alerted us that the price listed on her website is in Swiss Francs -- so this scarf will actually only cost about $180! Bacon scarves for everyone!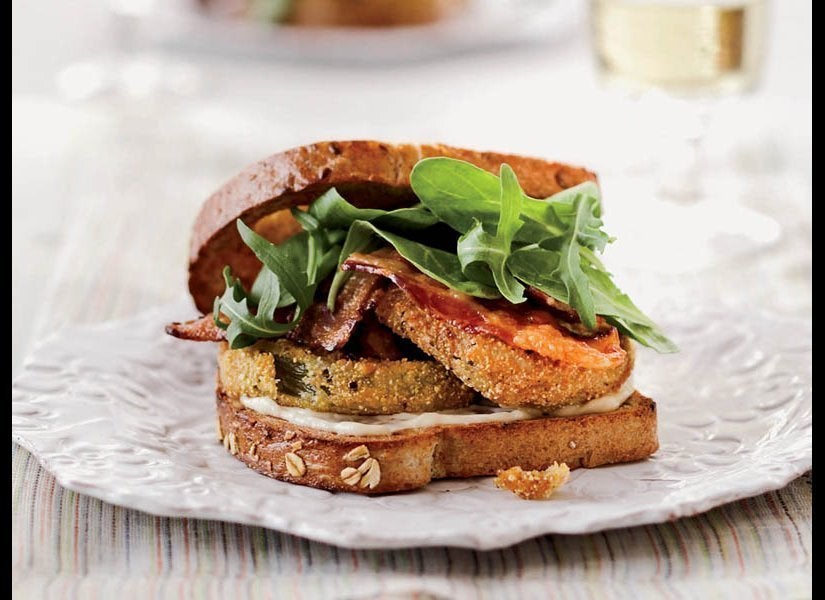 Bacon Recipes
Popular in the Community