According to China's state-run Xinhua news agency, the discovered settlement dates back between 3,600 and 4,100 years ago. Among the findings are ancient coins, tools, crops, and a copper-smelting mill.
"The mill is the earliest of its kind that has been unearthed," Zhang Liangren, a professor at Northwest University in Xi'an, told Xinhua. "It will be of great help for studies of the history of Chinese craftsmanship."
As the Press Trust of India notes, the Silk Road was a vast, Eurasian trade route that began during the Han Dynasty about 2,000 years ago. These new findings, however, suggest that the transport of goods between China and Europe may have begun much earlier than previously thought, as many of the items discovered were not native to China.
"The findings indicate that east-west exchanges started prior to the Han Dynasty, as adobe architecture, barley and wheat originated in central and west Asia," Zhang told Xinhua.
The Silk Road has yielded a treasure trove of ancient discoveries during the past decade, PTI notes. A three-year dig that concluded in 2005 unearthed evidence of early farming, including footprints and skeletons of livestock, as well as a pen for housing sheep and cattle.
Back in February, archaeologists discovered a cluster of ancient tombs dating back to the Tang Dynasty along an important stop on the Silk Road. Nearly half of the 102 graves found were for infants, United Press International reported at the time.
On Wednesday, Xinhua reported that archaeologists had restored a wooden cart excavated from one of the tombs suggesting early Eurasian interaction. The cart's materials and engravings suggest that it had come from the west, demonstrating a cultural exchange that began more than 2,000 years ago.
Related
Before You Go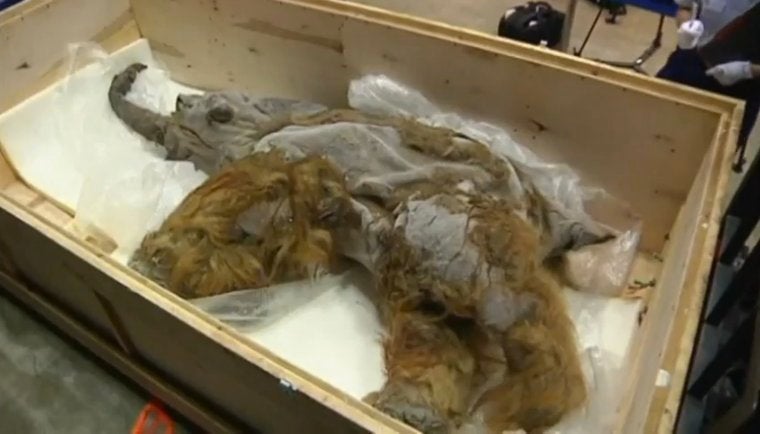 Unearthed
Popular in the Community