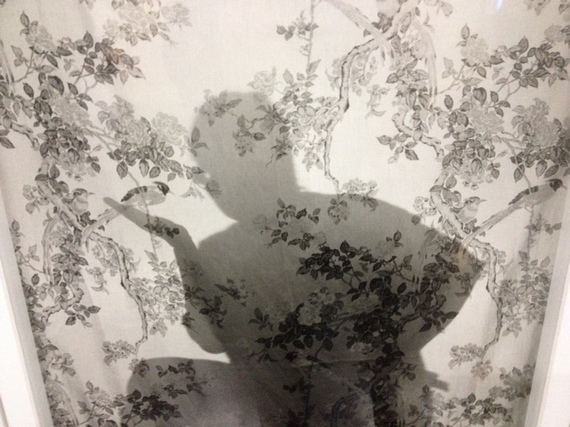 Latoya Ruby Frazier grew up in the sooted ruins of Braddock, Pennsylvania, home Andrew Carnegie's first steel plant just outside Pittsburgh. Daughter of one of the workers whose life had disappeared in the ruins of America's steel industry, she brings us into the intimacies of collapse and the frail dreams of rebirth. You can see it all as she recorded the lives of her family and friends in her photographs this summer in a translucent and deeply disturbing exhibit in Bordeaux, France at the Center for Contemporary Arts.
Frazier was the only photographer among the two dozen 2015 MacArthur genius fellows and one of the few photographers ever selected as a MacArthur grantee. Her work began early in her home with her family in Braddock. The portraits are meditations on the daily integration of work and life, from the softness of a simple hand painted light switch to the once great promise of industrial America to its steady demise into rusted ruins, and along with that demise, the withering of the lives and muscles and hopes of those who had labored there.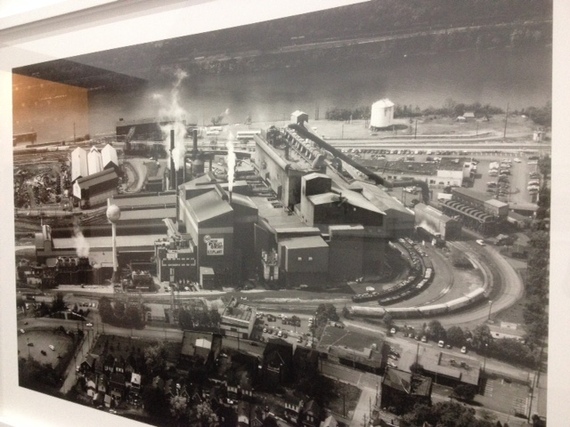 Documentary and confessional, these images recalling Dorothea Lang, capture more than the pain of America today. They open small windows of light and hope on the lives of the residents of Braddock who have refused to quit and be resigned to rust.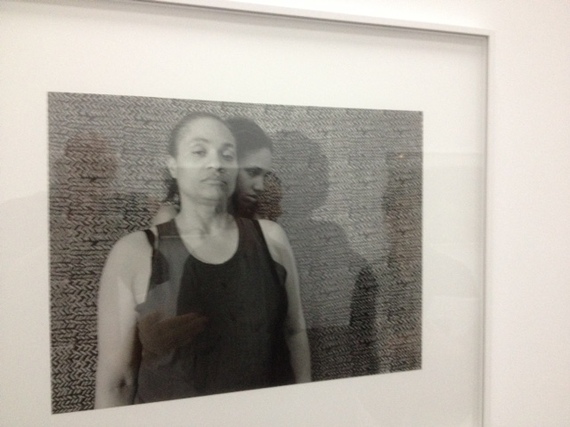 She calls it a "collaboration between my family and myself [that] blurs the line between self-portraiture and social documentary." Sometimes she is present in the images. Sometimes other members of her family are there, silhouettes behind the fabrics handcrafted by her mother and grandmother. The message is clear and simple: from breakfast to nightfall, from the sweats of August to the broken river ice of February we cannot ever escape the parameters of work found and lost.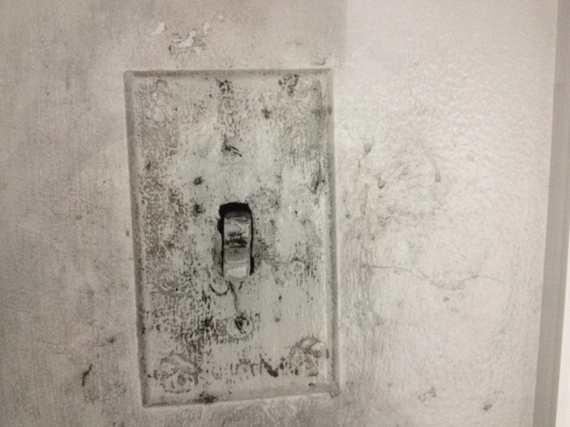 The stories Frazier's images tell are neither Instagrams nor YouTube slices. They take time. They require listening. "We need longer sustained stories that reflect and tell us where the prejudices and blind spots are and continue to be in this culture and society...This is a race and class issue that is affecting everyone. It is not a black problem, it is an American problem, it is a global problem. Braddock is everywhere."
Many of the images are also in her 2015 book, The Notion of Family.
Calling all HuffPost superfans!
Sign up for membership to become a founding member and help shape HuffPost's next chapter