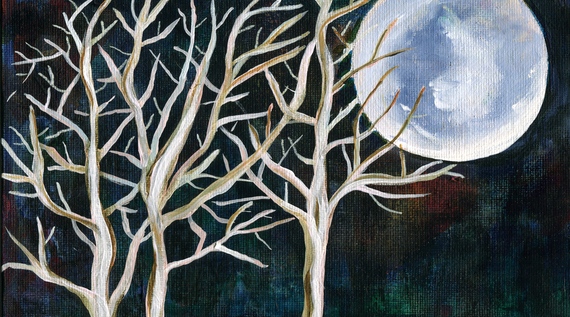 Hear me reading this Silly Poem:

I was visited by a luminous being last night
An angel, I think - It was sparkly and bright
It told me - what's up, you look pretty crappy
Yet life was meant to be care-free and happy
I'm grieving, I told him, for those I have lost
for my inner-child, which I seemed to have tossed
And so sadness prevails, heavy and thick
My heart is in pain, my future is bleak
He looked at me straight, all puzzled and hazy
You're out of your mind, you must have gone crazy!
You can't really lose what cannot be missing
Your inner child is healthy and kicking
All those you have lost, they moved out of this world
But they are alive, and they never grow old
You see, life is a game, in heavy disguise
If you don't believe me, look into my eyes
To capture the prize, stop telling those lies
Nobody dies, they just live in the skies
The one left behind get lonely and cries
But look through my eyes, and you will get wise
Grief is just fear you won't see them again
But remember your life is a link in a chain
Train your own brain, there is no need for pain
So little you gain when you suffer in vein
I miss them, I said, I'm out of control
They enter my mind and I just start to bowl
And as to my inner child that is kicking
He's hiding away while time keeps on ticking
So tell me, oh angel, or whatever you are
How do I change what has happened thus far
How do I tell my own heart to stop grieving
My eyes are not dry, the weight not relieving
My son, he replied, I soon must be leaving
Repeat after me, and don't stop believing
For I once was human, lost in the night
And look at me now, a vessel of light
Love every moment, be present and wild
Love every being, man, woman and child
The only reason they left you behind
Is because you're not done being loving and kind
When you get off this ride, you'll look back in regret
At every damn moment you ended upset
So take a deep breath, relax and have fun
Laugh like a child, go play in the sun
And just like that, he was gone, no more light
And I was again alone in the night
But something has changed, a smile has emerged
My soul has awakened; my heart has been purged.
REAL LIFE. REAL NEWS. REAL VOICES.
Help us tell more of the stories that matter from voices that too often remain unheard.