 "I wouldn't call what I've been doing reform," says Salt Lake County District Attorney Sim Gill. "I'd just call it doing my job."
Still, few other prosecutors in the country approach their jobs the way Gill does. Since being elected district attorney in 2010, after a decade as Salt Lake City's chief prosecutor, Gill has displayed a willingness to take less punitive, more pragmatic approaches to policing and the drug war — the sort of thinking that has recently been gaining traction around the state in response to aggressive police tactics.
He has embraced drug courts, which divert drug offenders into treatment programs instead of jail cells, and increased early case resolution for low-level offenders. More than just an issue of having the punishment fit the crime, he says the changes have improved the courts' efficiency.
"We were putting nonviolent offenders next to violent offenders, then taking six, nine months to adjudicate," Gill says. "Now, 40 percent of our caseload is adjudicated within 30 days."
Gill has also implemented a program he calls "therapeutic justice," which emphasizes treatment over incarceration for mentally ill people.
"We've just been warehousing mentally ill people. We aren't solving the problem," Gill says. "We need to get them back on their meds, treat them as human beings."
Gill says that when put through the traditional system in Salt Lake, mentally ill convicts had a 72 percent recidivism rate. The rate dropped to 19 percent under his program.
"We're producing better outcomes in the lives of these people," Gill says. "That's important in itself. But we're also preventing crime."
But it's Gill's willingness to hold cops accountable that has attracted the most controversy and earned him some angry critics. It's rare for a prosecutor to find a police officer at fault for an on-duty shooting, and it takes political courage to do so. Gill has done it five times, out of about 35 cases he has reviewed.
On November 12, 2012, Willard parked her Subaru Forester near an apartment complex in West Valley City, a large suburb of 129,000 people southwest of Salt Lake City. The complex was known for drug activity. Cowley and Salmon would later attest in police reports that they saw a man get into Willard's car, then exit a few minutes later.
Believing they had just witnessed a drug transaction, they approached Willard's car from either side, according to their account, at which point Cowley saw her put something black into her mouth. He knocked on the window, identified himself, and ordered her to spit out what she'd just eaten.
The officers say they next attempted to open Willard's car doors, but they were locked. At that point, Cowley drew his gun, pointed it at Willard, and demanded she open her door. Salmon also drew his gun.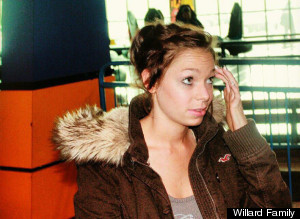 Cowley then returned to his car to get a flashlight, and he says that's when he heard the wheels of Willard's car screech and saw her driving straight at him, in reverse. He says the car struck him in the knee, at which point he fired two shots. One of them hit Willard in the head. Salmon then opened fire too, squeezing off four rounds, one of which passed through Willard's chin.
Salmon initially claimed to have seen Willard's vehicle hit his partner. In a subsequent interview, however, he conceded he didn't actually see the car hit Cowley.
Willard died in the parking lot. There were no drugs in her system, though police did find a small amount of heroin in her car. She was unarmed.
Gill, whose office investigates all police shootings, issued his report on the Willard shooting in August. After examining the forensic evidence in her case, Gill found that Willard never drove her car at Cowley, that she couldn't have hit him with her car, and that she never posed a threat to either officer.
The two officers were initially suspended. Cowley was later fired, while Salmon remains on administrative leave with pay. Gill hasn't yet decided whether to bring criminal charges against them.
Willard's death came as concerns about police tactics were already mounting around the the Wasatch Front, the strip of cities from Logan in the north to Provo in the south that's home to about 80 percent of Utah's residents. It sparked a broader investigation into Cowley and the West Valley Police Department, which turned up evidence of widespread misconduct within the narcotics unit.
The Deseret News reported in August that the allegations against the narcotics officers include "undisclosed amounts of missing drugs and money; officers taking 'trophies, trinkets or souvenirs' from drug-related crime scenes; the use of GPS trackers without first securing a warrant; improper use of confidential informants, improper handling of evidence within the unit; as well as officers taking small amounts of cash and other items from seized vehicles."
So far, those investigations have led to the dismissal of more than 120 state and federal drug cases. West Valley is also currently facing a lawsuit alleging more brutish behavior from the narcotics unit. The entire narcotics division was finally dissolved last December.
Gill has taken some heat for dismissing drug cases in which police misconduct has tainted evidence, as well as for finding Cowley and Salmon at fault for killing Willard. Brett Rawson, the general counsel for the Utah Fraternal Order of Police and an attorney for Salmon, told one paper that the union "has had enough," and would aggressively back a challenger to Gill in 2014. Lindsay Jarvis, an attorney for Cowley and a former West Valley City prosecutor, told the Salt Lake Tribune of Gill, "He is very not liked. Nobody trusts him. Law enforcement is definitely not on his side."
The attacks have at times become personal. Gill, 52, was born in India and raised in Salt Lake, after moving to the United States with his family in 1971. In an interview with the Tribune in August, Chad Bennion, chairman of the Salt Lake County Republican Party, invoked Gill's heritage, suggesting that having witnessed official corruption in his native country as a child had biased Gill against law enforcement officers in America. For emphasis, he added, "It might simply be that Sim is a cop hater."
But not everyone has jumped on Gill. Other Republicans quickly denounced Bennion's comments, as did the Salt Lake Tribune editorial board and the International Footprint Association, a non-union police advocacy group. The Deseret News ran its own editorial praising Gill. And a poll in late August showed 70 percent of the state's Republicans thought Bennion should apologize for his comments.
"I'd say the reaction has been overwhelmingly supportive, especially after the attacks on my ethnic heritage," Gill says, adding that any criticism won't affect how he handles his investigations.
"The integrity of the system isn't measured by clearances, but by the ability to hold someone accountable when they don't follow the rules," he says. "To say every officer-involved shooting is justified is to dismiss the possibility of human error. Checks and balances are integral to civil society. When people take umbrage with that, they're suggesting that some people, some classes of people, are above the law."
He also doesn't deny that his experiences in India have influenced the way he approaches his job.
"When I was eight or nine years of age, I was living with my uncle," he says. "We had a house-cleaner, a nice, kindly older man. One day, some jewelry at a neighbor's home went missing. I saw police officers take him into a courtyard, and beat him with wooden sticks. He first professed innocence, then confessed to everything. I asked uncle, 'What happened here? What are they doing?' My uncle said, 'They're trying to hold someone accountable. They're trying to get to the truth.' We later found out he was innocent."
"That left an impression on me," Gill continues. "Here in America, we have a unique system of government, where the rule of law is respected. We have constitutional protections. The rule of law is more than just lip service. I specifically became a prosecutor, not a defense attorney, because I wanted to protect people from crime. But that experience also taught me that power must be used responsibly, and with a certain level of accountability."
After nearly four years on the job, Gill says he's now convinced that police departments shouldn't investigate their own.
"When there are officer-involved shootings, the public expects an independent and transparent investigation, with an independent and transparent review," he says. "But the officers want to investigate themselves, and let that be the last word."
That, he says, is a problem, both in perception and reality. He wants to create a task force to handle police shootings. He has proposed recruiting bright people from all areas of the criminal justice system, training them, and then putting them in charge of investigating officer-involved shootings.
Gill maintains that he doesn't consider what he's doing to be all that revolutionary.
"I don't think I'm doing anything exceptional," he says. "I guess we've become so cynical that just doing your job becomes the exception."
HuffPost writer and investigative reporter Radley Balko is also the author of the new book Rise of the Warrior Cop: The Militarization of America's Police Forces.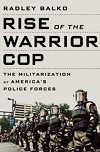 CORRECTION: This article has been corrected to reflect that Sim Gill was elected district attorney in 2010.
Before You Go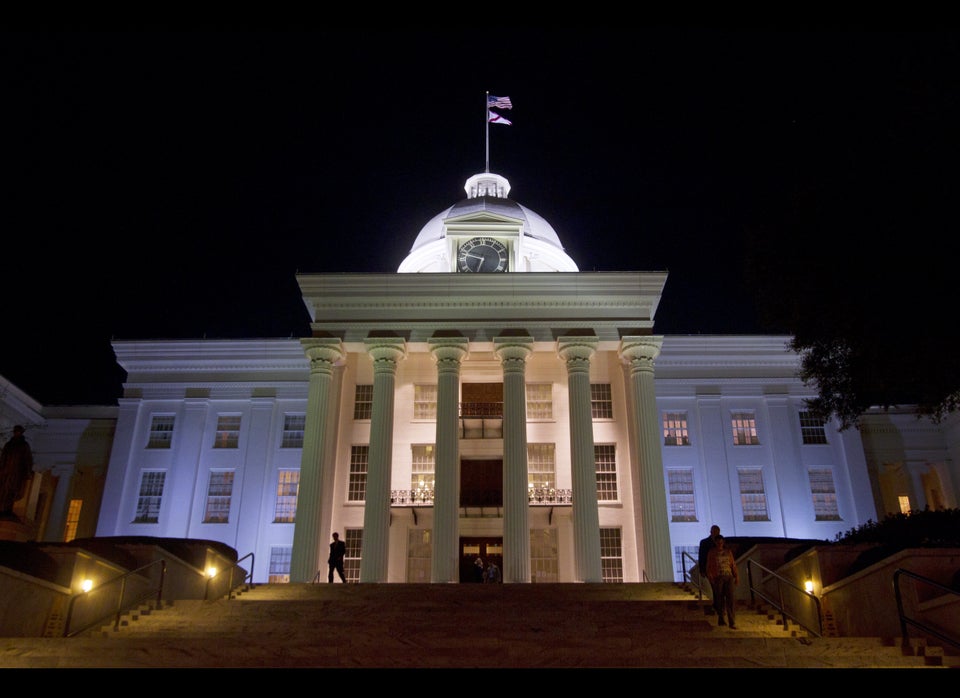 U.S. State Capitol Buildings
Popular in the Community