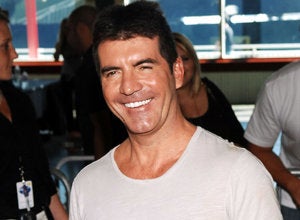 Simon Cowell has been humiliating talent show contestants with his caustic comments for years. Now if he gets his way, he could still be tormenting them in the next century.
The television mogul wants to have his body frozen after his death so he can be brought back to life in the future.
He told guests at a private dinner hosted by Prime Minister Gordon Brown: 'I have decided to freeze myself when I die. You know, cryonics. You pay a lot of money and you get stuck in a deep freeze once you've been declared dead.
'Medical science is bound to work out a way of bringing us back to life in the next century or so, and I want to be available when they do.
I would be doing the nation an invaluable service.'