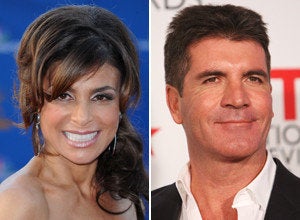 In taking on "American Idol," British import "The X Factor" may have found the winning formula: "American Idol".
Simon Cowell, who is bringing his monster British singing competition to the United States, hasn't yet found his judges. But there's a familiar name on his shortlist: Paula Abdul.
Cowell told Access Hollywood that he and the producers have spoken to Abdul and she's under major consideration for the job -- along with Mariah Carey and a number of other big names.
The two worked together as judges during the massively successful introduction and rise of "Idol," dominating the airwaves and pop culture for eight seasons before Abdul left the show. Cowell left after last season. When it came to talking to singing hopefuls, Cowell was the good cop to Abdul's bad cop, and their unique chemistry made them stars themselves.
Abdul started her own competition show, "Live to Dance," but it was canceled after one season on CBS.
Popular in the Community