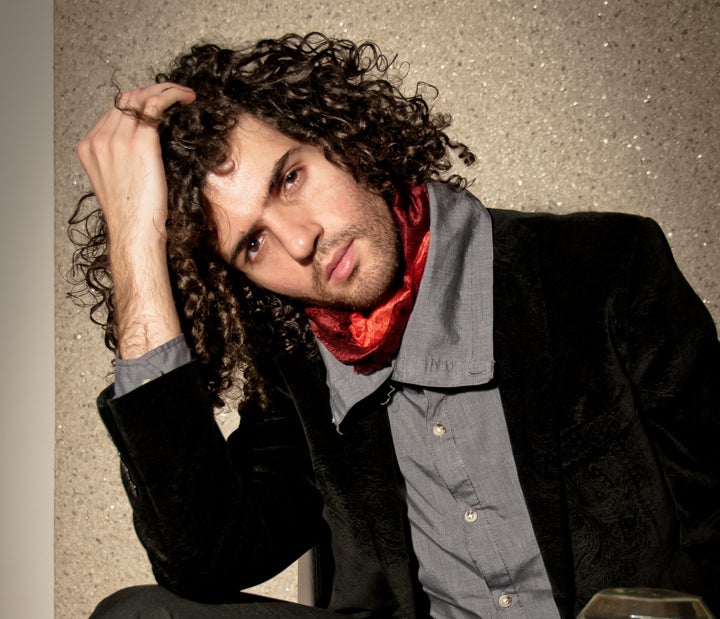 More than anything, Simon Ghraichy is proud to be a citizen of the world. 
The 29-year-old concert pianist, who was born in Lebanon to a Lebanese father and a Mexican mother and resides in Paris, sees his Oct. 15 performance at New York's Carnegie Hall as the fulfillment of a lifelong dream because, more than any other venue, it represents his own unique background. 
"Every culture is welcome here," he told The Huffington Post in an interview. "We have a special appreciation for that in Europe because you don't find it there. I have a mixed background, and that's something that's unusual in Europe. Here, I feel at home."
Ghraichy, who is openly gay, is currently in support of his forthcoming album, "Duels," which is slated for release this fall. His Carnegie debut is the first stop in a "Liszt and the Americas" tour that will also take him to the Kennedy Center in Washington, D.C. The program will feature "Piano Sonata in B Minor" by Franz Liszt, whom Ghraichy calls a personal inspiration, along with works by Lecuona, Ponce, Godowsky and Villa-Lobos -- representing the performer's diverse talent and tastes. 
Ghraichy took time out from his busy rehearsal schedule to speak to The Huffington Post, discussing his renewed outlook as he gears up for his New York debut. Here's what he had to say. 
What are your thoughts about performing in Carnegie Hall?
I can't express enough how blessed I feel and how happy I am, especially because it's my first concert in New York City. Carnegie is every boy's dream. From childhood on, you hear about Carnegie Hall. You watch videos of superstars – not only classical superstars, but also pop superstars – all playing Carnegie Hall. It's a very mythical place, and to be part of that is really something.
Carnegie is a reflection of the American culture, a culture where everything is still possible. Every culture is welcome here. 
How would you describe your musical approach, and how is it unique?
I think that the main characteristic in my work is curiosity. I'm very curious to discover new works.
I think it's very important to take advantage of one's background, not only in art, but in anything. It should just be a way of life. I'm very close to my roots, and…to be close to Mexican roots, to my Lebanese roots, to my Jewish roots…and to live as a modern Parisian, a modern Frenchman.
 As an out artist, do you feel it is a responsibility to support gay causes?
Gay causes are like any kind of minority causes. They deserve to be supported. The arts are a very close way and very honorable way to support them.
I haven't got the chance to offer a concert for gay causes… but I would love to, if I had the opportunity. It's not a matter of sexuality; it's a matter of humanity.
You've accomplished a lot in the classical music world. What areas are you hoping to pursue next?
I think I still have a lot to learn and accomplish. It's such a vast science. I just let myself be guided by the music. 
Now I've had many experiences, many stage experiences, many human encounters that [changed] my life. Friendships, people who surrounded me in my career, friends, family, teachers. It's very important as an artist to have the right surroundings in your daily life in order to focus to give the best of yourself on the stage and in your art. 
This interview has been edited and condensed for clarity and length. 
Simon Ghraichy will perform "Liszt and the Americas" at New York's Carnegie Hall on Oct. 15. For more information, head here. 
PHOTO GALLERY
Sacred Music Traditions of the World
REAL LIFE. REAL NEWS. REAL VOICES.
Help us tell more of the stories that matter from voices that too often remain unheard.