Authors of dystopian fiction will tell you they aren't imagining the future, but using otherworldly scenarios to throw harsh realities of the present into relief. Margaret Atwood's MaddAddam trilogy shows us the detriments of climate change, and the false intimacies that can be constructed through video games and online relationships. The Hunger Games chastises gluttony and constant cataloging. Divergent warns us that othering others can only cause calamity.
One artist working actively to infuse visions of the future into scenes from the present is Simon Stålenhag, whose narrative paintings have recently been collected into a book, thanks to a successful Kickstarter campaign. The paintings in Tales from the Loop show children and adolescents traipsing across gray plains, energetic in spite of their glum surroundings. Power lines and radio towers dot the skyline, alongside foreign machines, hefty and ominous.
That Stålenhag's imagined robots stand beside clusters of desktop computers, scoreboards and hatchbacks makes their existence that much more believable. "Look what we've created," he seems to suggest. "Imagine what else we can create."
In an interview with The Huffington Post, Stålenhag explained that his simultaneously dramatic and intimate settings come from his lifelong tendency to treat observation like a job. "I spend a tremendous amount of time walking with my camera taking photos of everything," he said.
Those walks, which Stålenhag has taken since he was a kid, wound around the Swedish countryside, where he found beauty even in the dark and craggy winter months. When it was too cold to explore, he stayed inside and watched sci-fi movies directed by Steven Spielberg, Ridley Scott and James Cameron. "We roamed the winter landscapes pretending we were escaping velociraptors or fighting aliens," Stålenhag said.
"The Terminator" and "Aliens" weren't the painter's only influences. At an early age, he took an interest in birds and wildlife, and the Swedish painters who depicted them gracefully: Lars Jonsson, Bruno Liljefors and Gunnar Brusewitz. Stålenhag credits these painters for his own foray into the field, and their influence is clear. Alongside unmoving machinery, his scenes are flecked with birds in motion, with blades of grass swaying with the breeze.
"Nothing feels more rewarding to me than when people tell me my pictures bring back childhood memories," Stålenhag said of his quotidian settings. "All those mundane spare moments in life that nobody ever talks about. I feel they need to be captured. And the science-fiction elements come in naturally. Those things were constantly occupying my mind growing up, so putting giant robots in those mundane scenes -- I still feel it's true to my experience."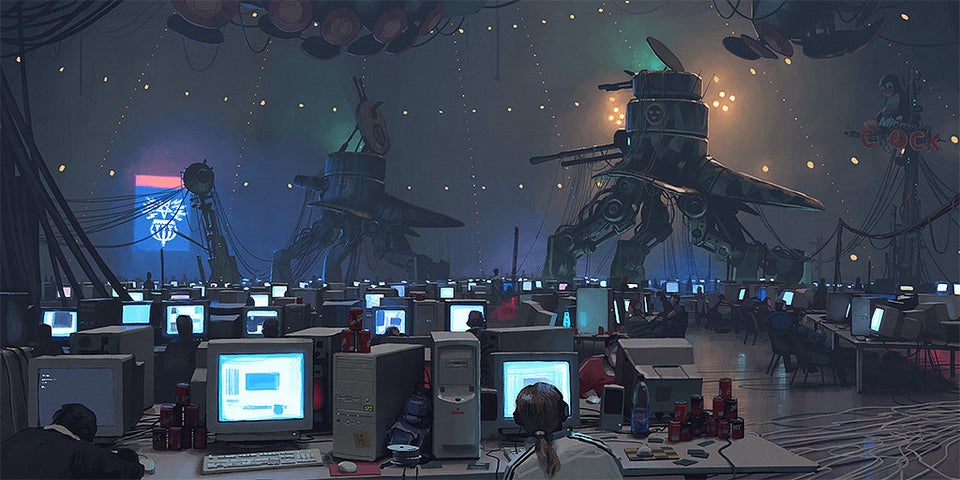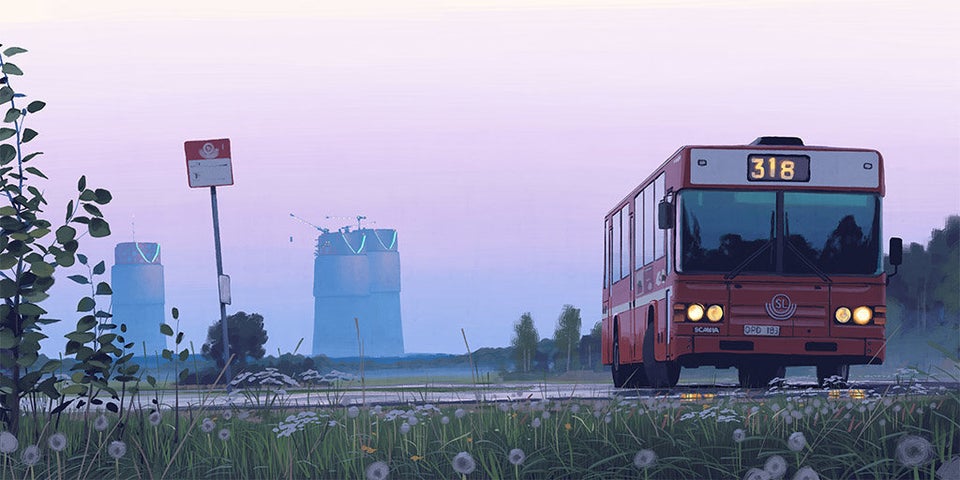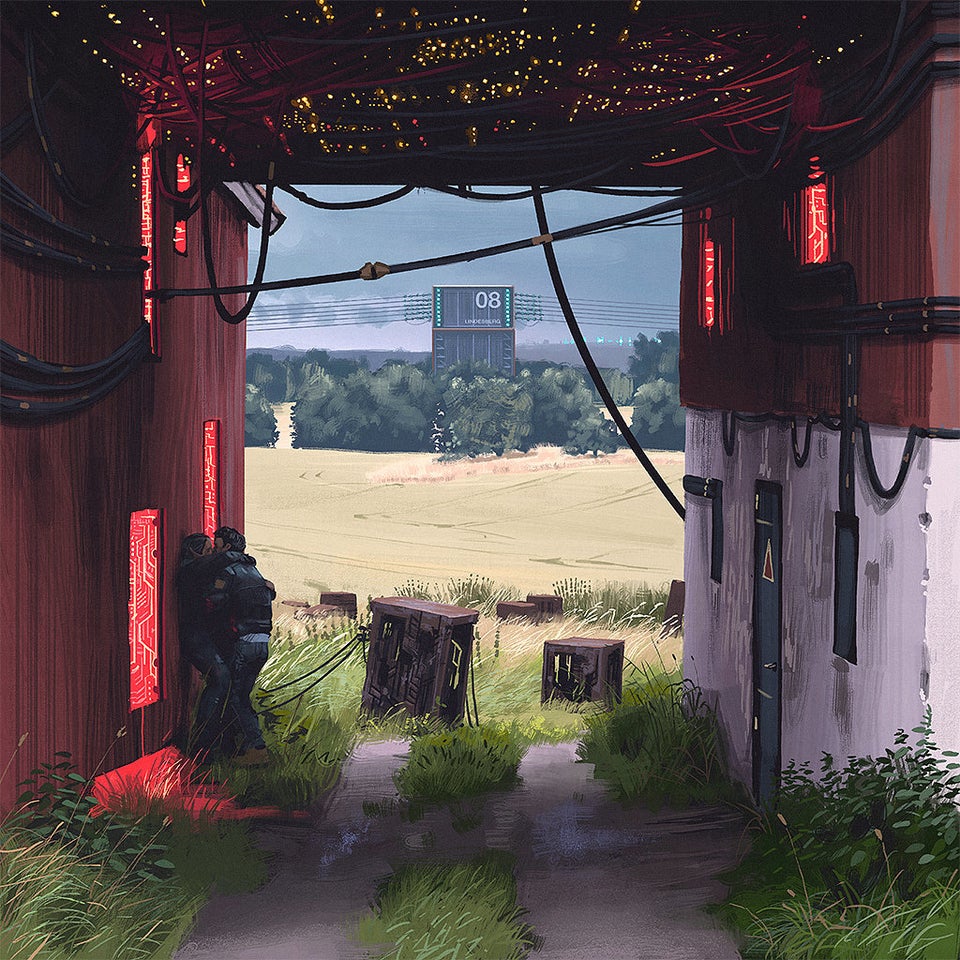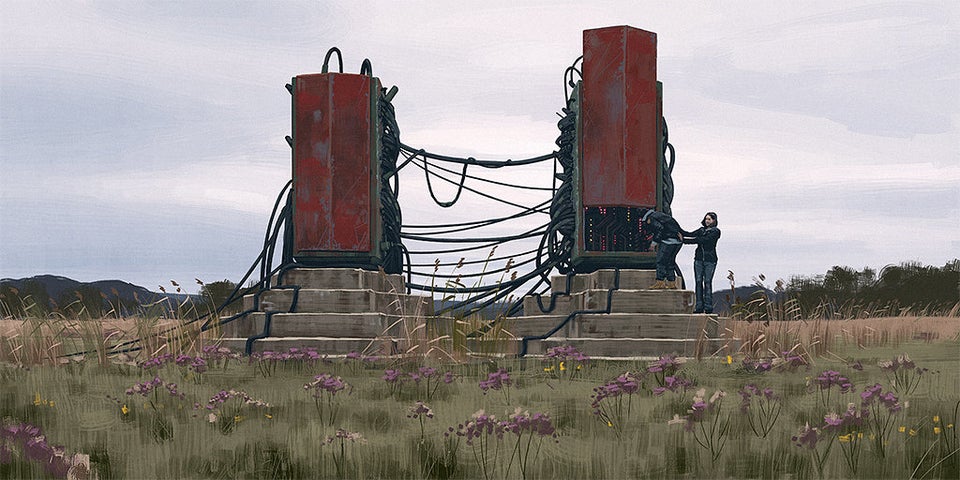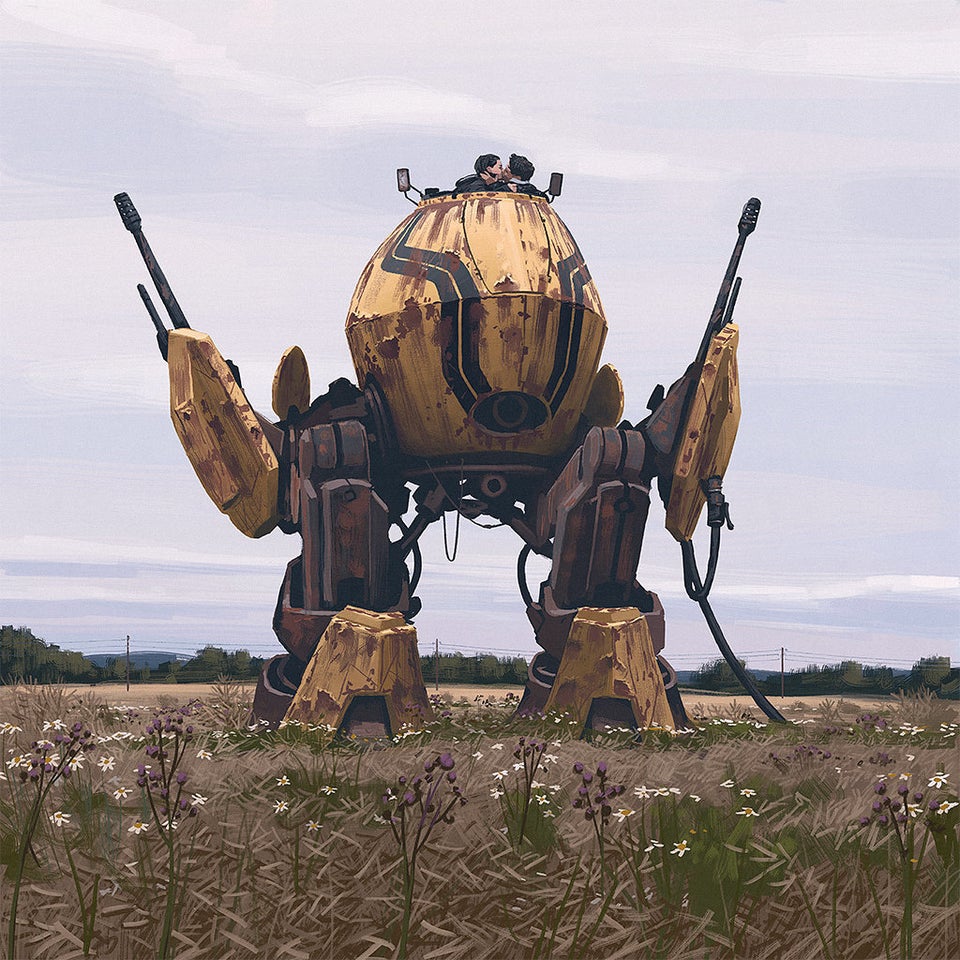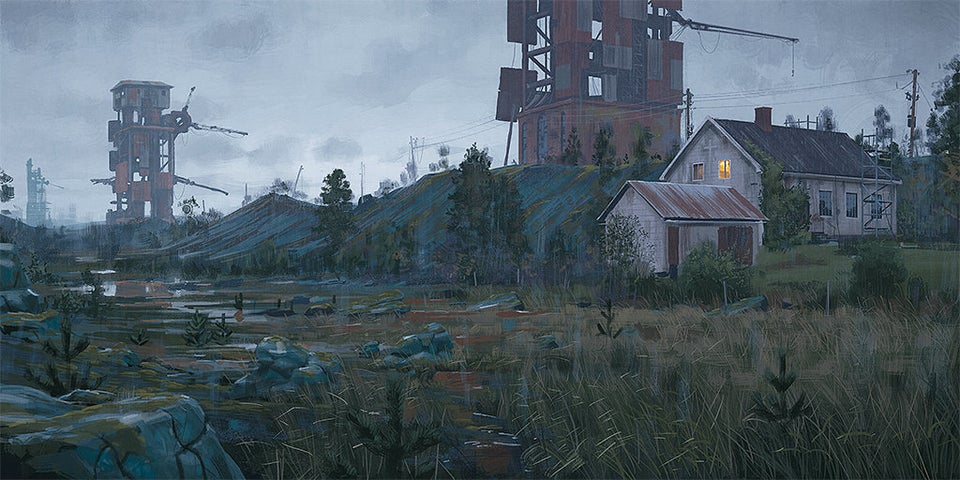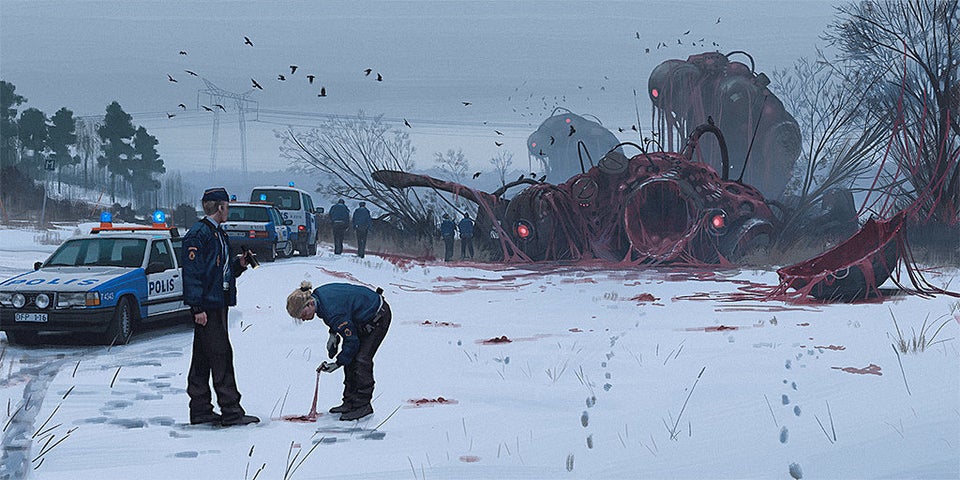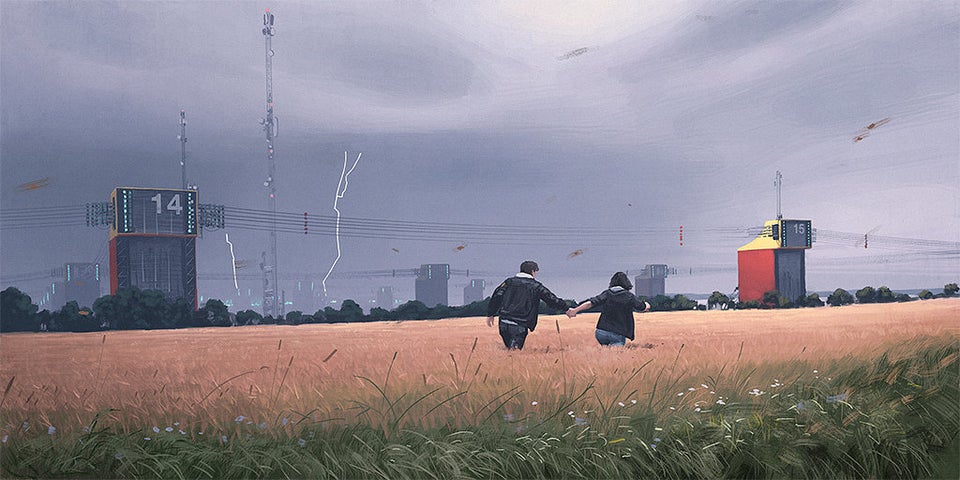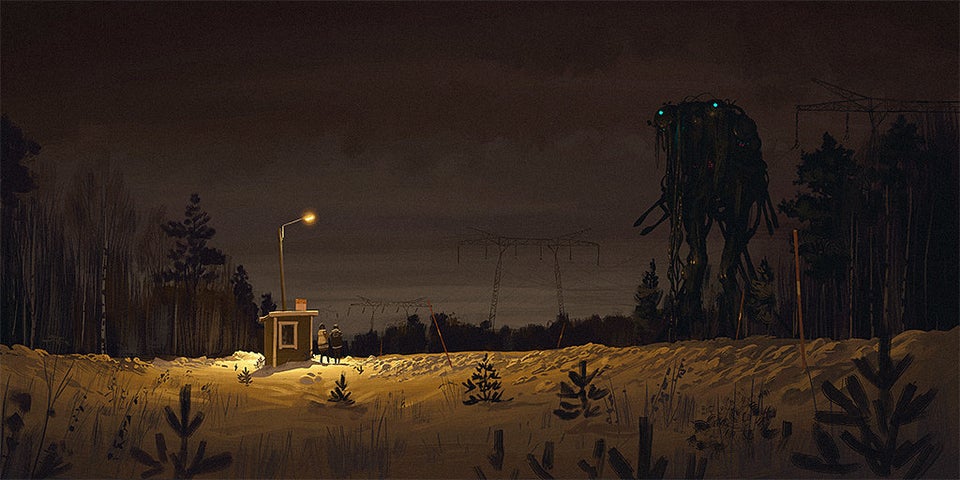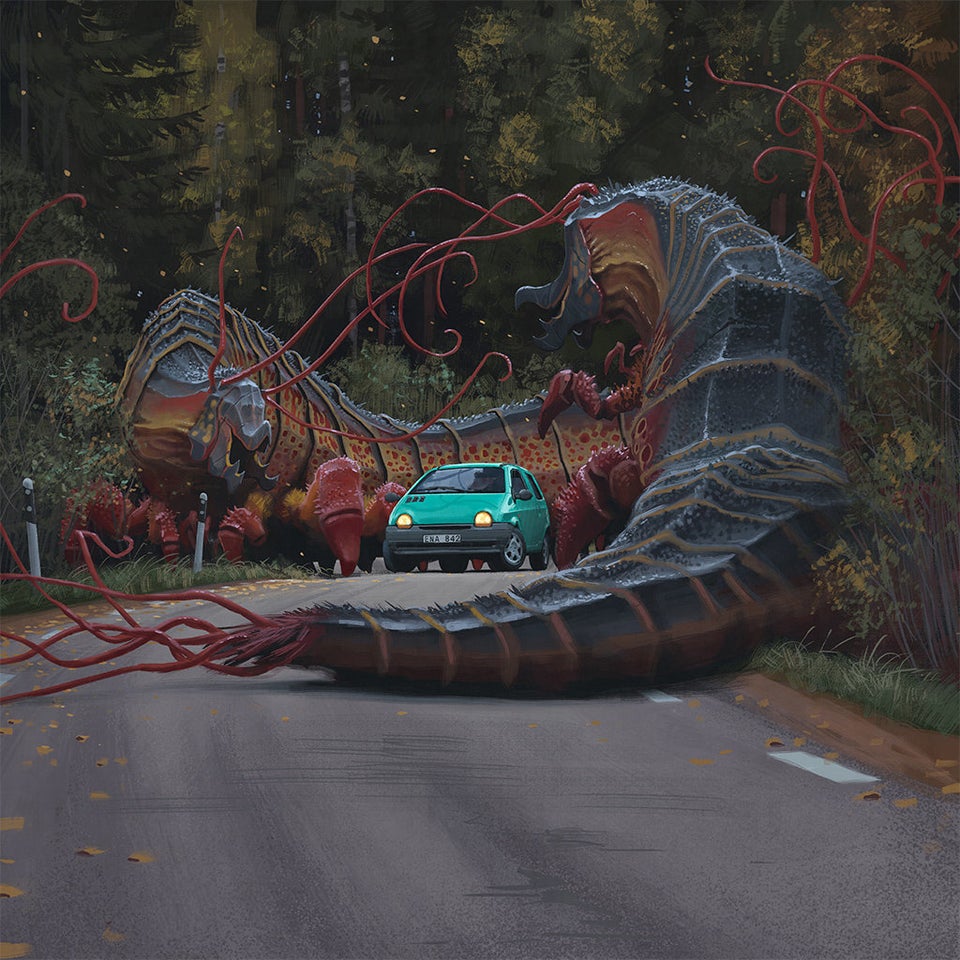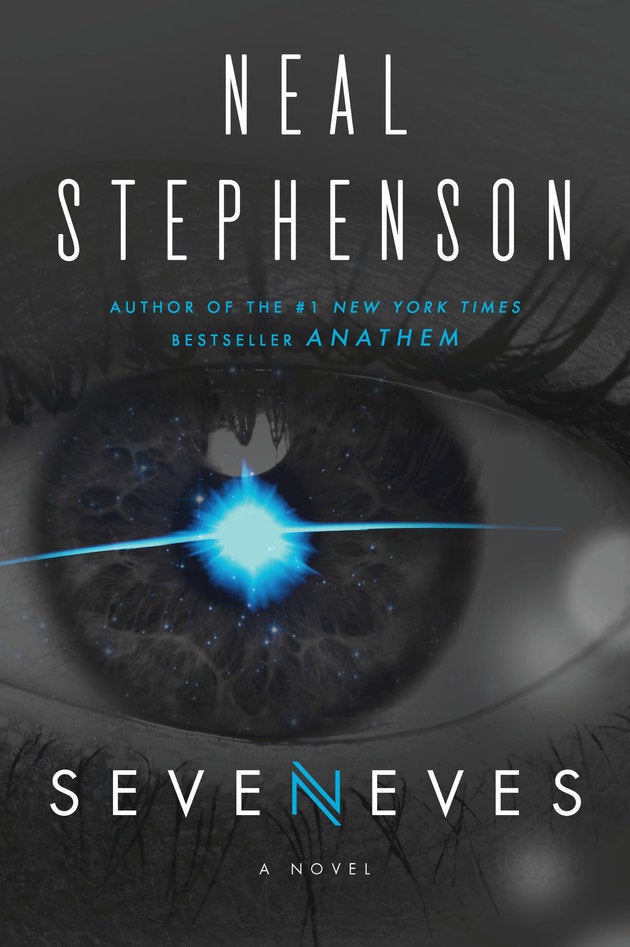 10 Sci-Fi And Fantasy Books To Explore
Popular in the Community