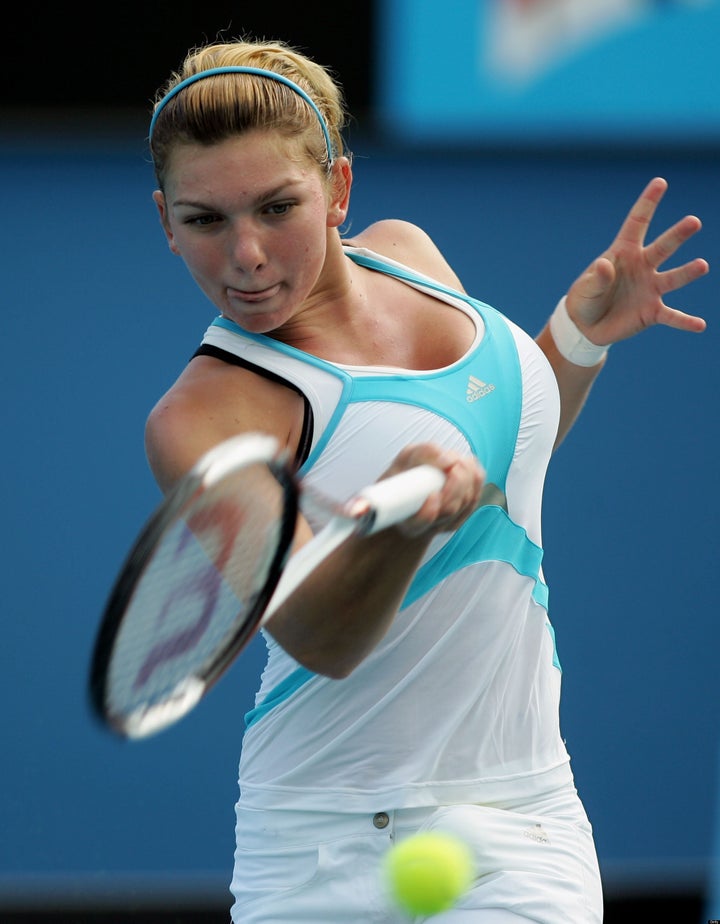 When Romanian tennis player Simona Halep returned to the French Open this week, she played with significantly smaller breasts than her last time at the tournament. Halep underwent a procedure in 2009 to have her generous chest surgically resized, and many people took notice.
One victim of the attention her breasts have received is Halep's own Wikipedia page. Over the past several days, mischievous editors have added sentences to the top of her biography that make note of her famous chest. "Halep recently had her breasts reduced in size which resulted in widespread protests from male oglers around the globe," wrote one.
Another editor added that Halep "is well known among tennis fans for her size double D breasts." A revision on May 25 began in the same way, but said she is "well known among tennis fans for her gigantic bazooms." As of this writing, all references to her prominent breasts have been quarantined to a less visible portion of her wikipedia page.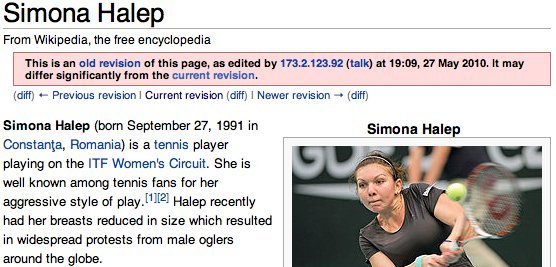 REAL LIFE. REAL NEWS. REAL VOICES.
Help us tell more of the stories that matter from voices that too often remain unheard.