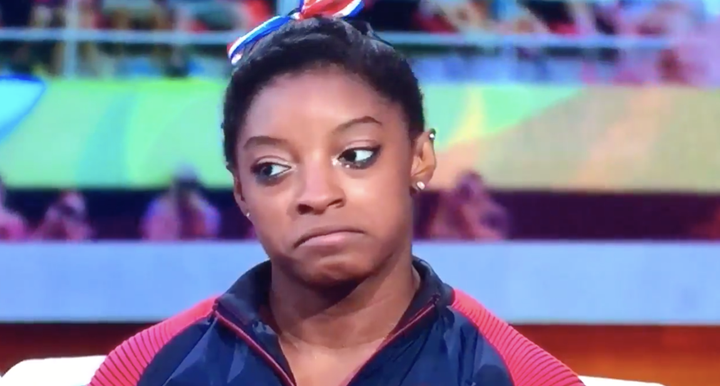 "But to most Americans, you were not that well known until the few months leading up to the Olympic Games ..." Costas said, leading to Biles doing her best imitation of 2012 Olympic gymnast McKayla Maroney.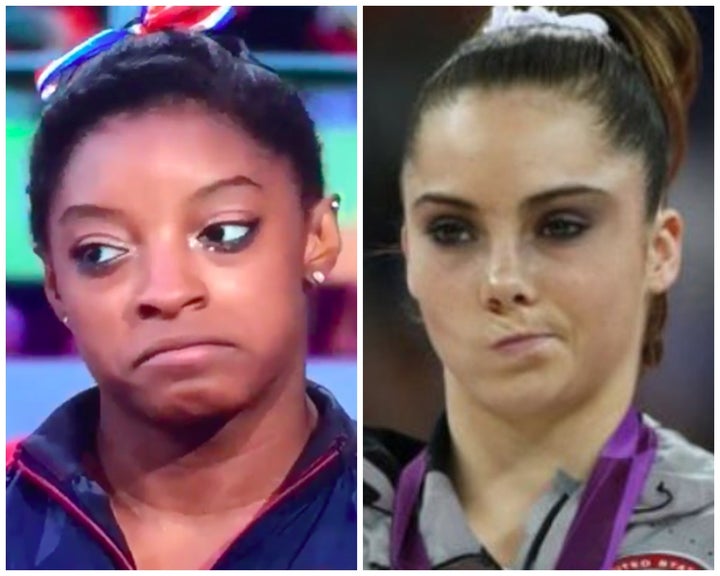 The interview was "must-cringe TV," said David Bauder, journalist with The Associated Press. It was more focused on Biles' and Raisman's crushes on actor Zac Efron than on their athletic expertise. But to give Costas a fair shake, the two Olympic athletes really wanted to talk about Efron, and Costas' quote came in the context of saying Biles "delivered on all" of the hype. And the sad truth is, most of Biles' fame has come in the past few months, at least according to Google Trends.
All that said, it's nice to see Biles show some pride, even if she did so accidentally. After all, she's the best gymnast ever, so it's time she got used to acting like it.
Before You Go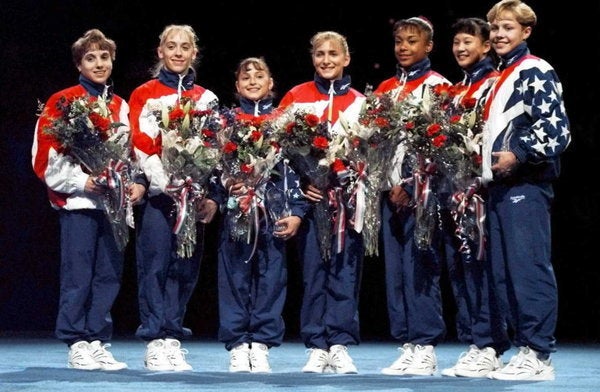 Here's What The 1996 U.S. Olympic Women's Gymnastics Team Looks Like Now
Popular in the Community