Biles, who's been open about her experience with the foster care system throughout her journey to 2016 Summer Olympics, broke down in tears in a pre-show clip ahead of her performance on Monday night.
"My most memorable year is the year 2000, when I was adopted," the gold medalist shared. "Growing up, my biological mom was suffering from drug and alcohol abuse and she was in and out of jail. I never had mom to run to. I do remember always being hungry and afraid."
"My parents saved me. They've set huge examples of how to treat other people and they've been there to support me since day one," Biles continued. "There's nothing I could say to them to thank them enough. Even though there's no right words, maybe dance will say it for me."
When Biles took the stage to perform the Viennese Waltz to Chris Tomlin's song "Good Good Father" with her partner Sasha Farber, she was visibly moved. The 20-year-old was able to fight back the tears, however, delivering an impressive number that earned a score of 36 out of 40 from the judges.
In the closing moments of the dance, Biles made her way over to her parents, who were sitting offstage and collapsed into their embrace with the whole family breaking down in tears.
Watch her full performance below.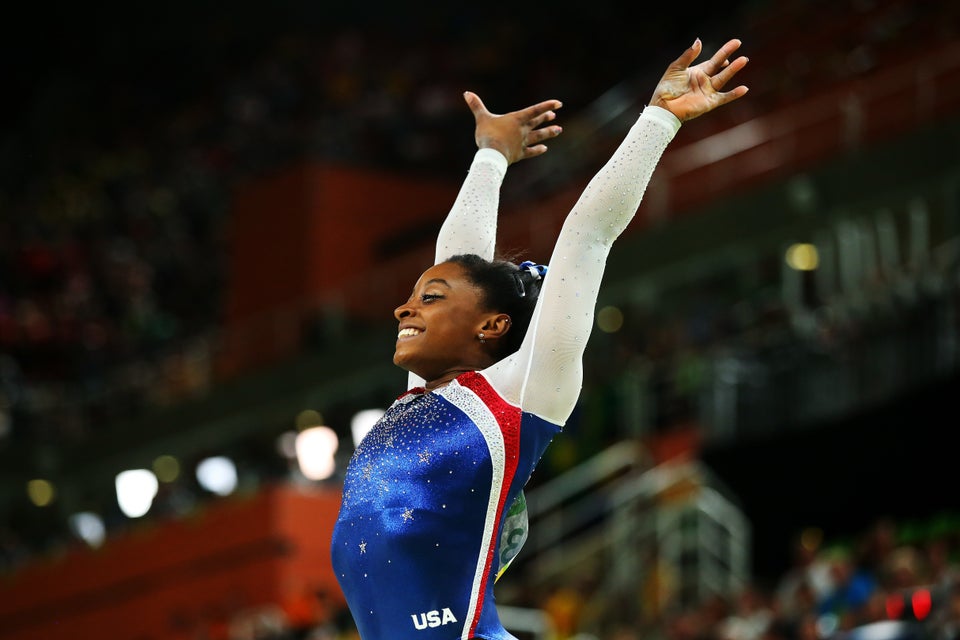 Simone Biles Is Queen
Popular in the Community