When Simone Biles arrived in Brazil for the Rio Olympics, she had yet to claim her first Olympic medal. But when she walked into Maracana Stadium for the Closing Ceremony Sunday, the U.S. gymnast had five to her name ― four of them gold ― and the American flag in her hands.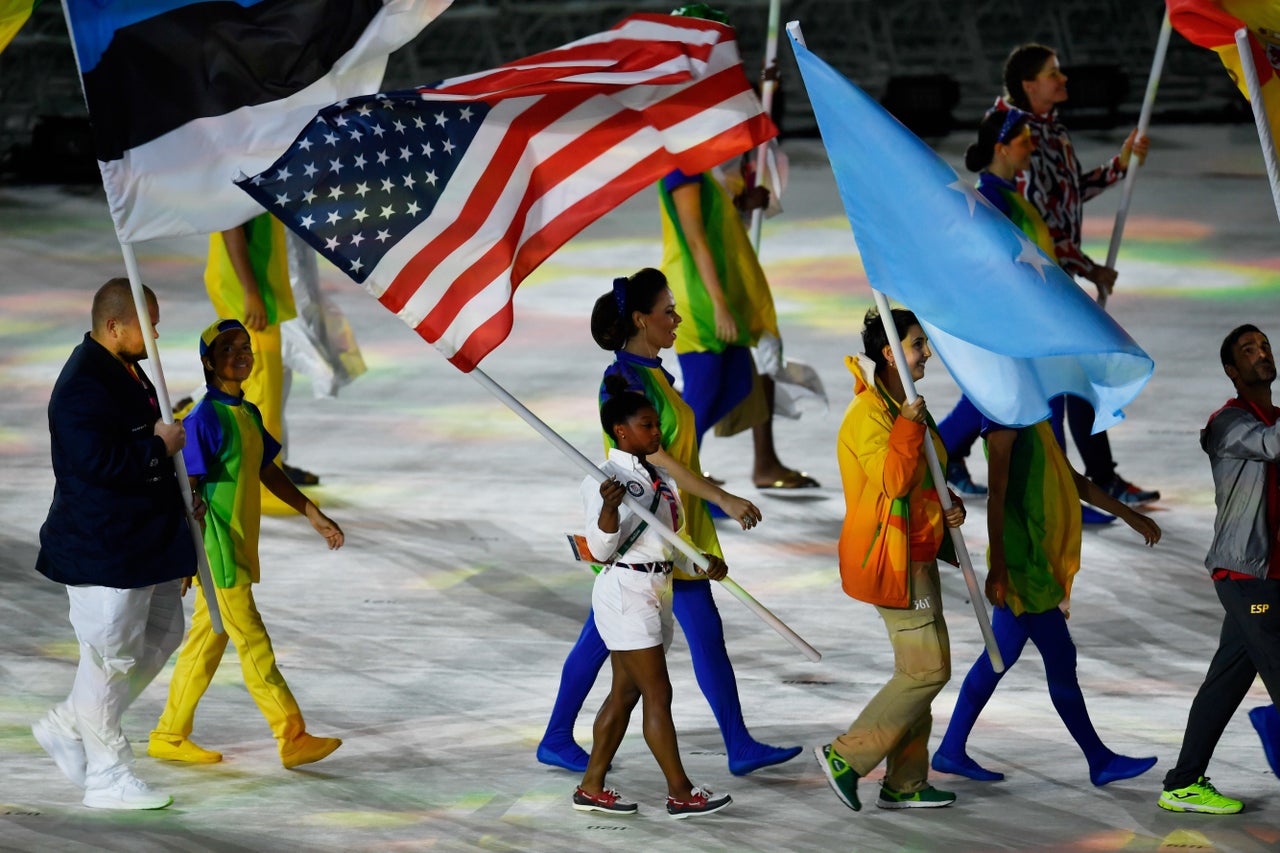 "It's an incredible honor to be selected as the flag bearer by my Team USA teammates," Biles told TeamUSA.org. "This experience has been the dream of a lifetime for me and my team and I consider it a privilege to represent my country, the United States Olympic Committee and USA Gymnastics by carrying our flag. I also wish to thank the city of Rio de Janeiro, and the entire country of Brazil, for hosting an incredible Games."
Biles had worried the flag might be too heavy for her, especially compared to the 6-foot-4 swimmer Michael Phelps, who was flag-bearer in the opening ceremony.
"Phelps is so much taller and he seemed to carry it so easily, and I'm very short. So I'm a little worried about that part," the 4-foot-8 Biles said earlier Sunday.
Turns out, she was more than fine.
CORRECTION: A previous version of this post stated that Simone Biles was at the Opening Ceremony. The women's gymnastics team did not attend the ceremony.
Related
Before You Go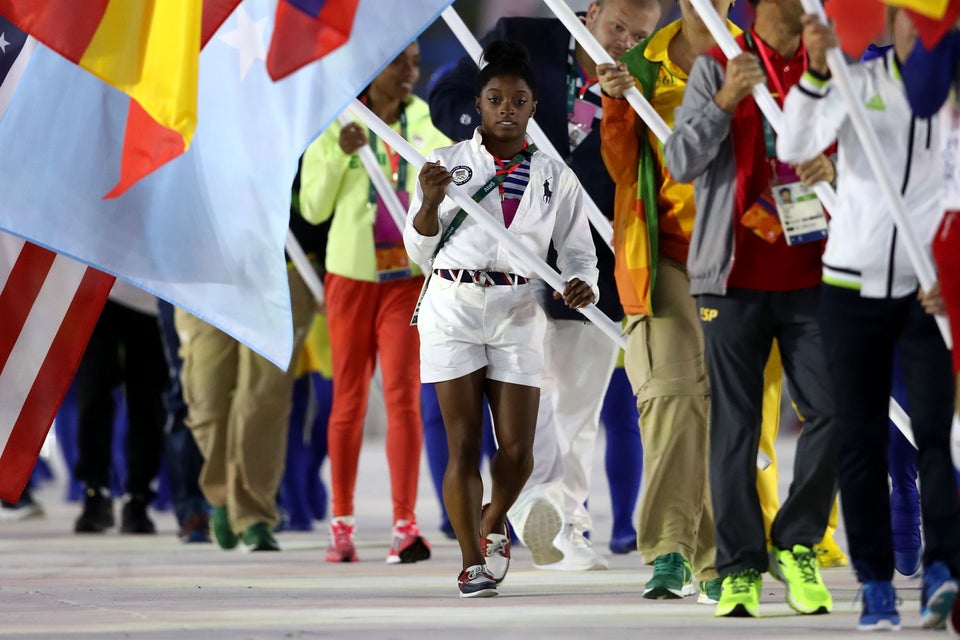 Simone Biles Was The U.S. Flag-Bearer At The Closing Ceremony And It Was Glorious