For two weeks Simone Biles took the Olympic stage and proved to the world she is not one of us.
Some might call her god-like ― since she can do things like this...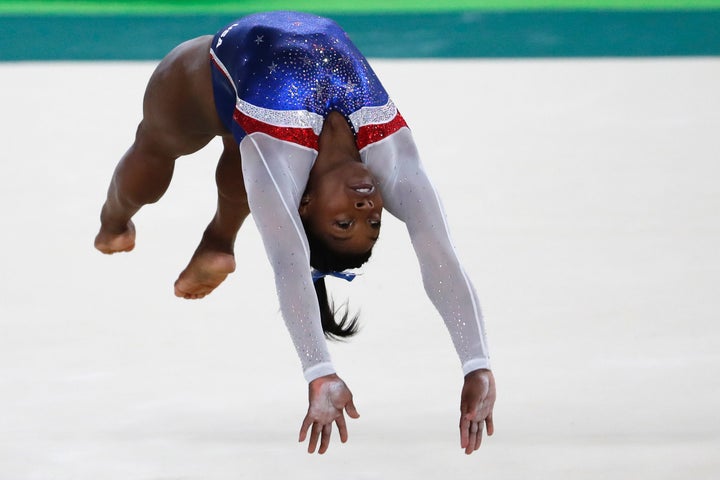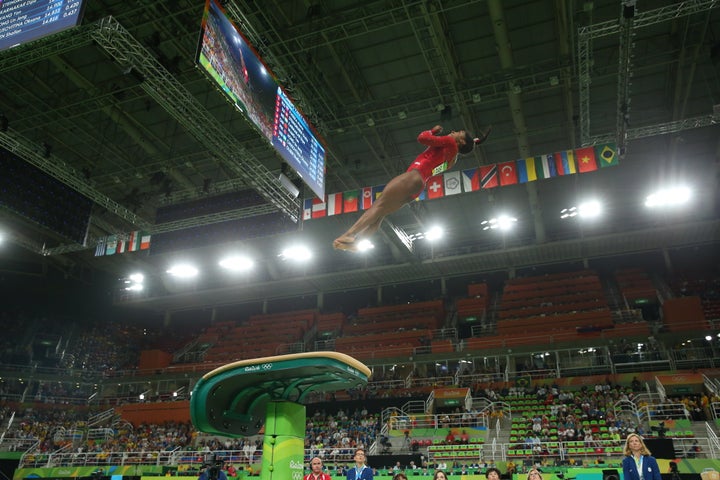 Did we mention she won five Olympic medals? And that four were gold? That would be the most gold medals won by a U.S. gymnast ever.
So we extend a hearty thank you to Aly Raisman for snapping this photo and posting it to Instagram earlier this week, proving that at the end of the day (and sometimes sooner), the amazing Simone Biles is a mere mortal, just like the rest of us:
The photo shows Biles snoozing on the plane ride back from Rio de Janeiro "before we took off," according to Raisman's caption.
"WHO'S THE GRANDMA NOW GUYS," Raisman added.
Science says catching those Zs are one of the smartest ways for Biles to spend her time after all that record breaking in Rio.
Sleep helps athletes recover physically after a hard workout or Olympic competition, Henri Tuomilehto, clinical director at Oivauni Sleep Clinics in Finland, previously told The Huffington Post.
Research also shows sleep helps you manage stress, think clearly so you can make better decisions, focus, be more creative and better learn new things. And it brings a plethora of health benefits, like helping reduce your risk of heart disease and obesity.
A caveat: chances are most of us can't sleep long enough to do this:
Sarah DiGiulio is The Huffington Post's sleep reporter. You can contact her at sarah.digiulio@huffingtonpost.com.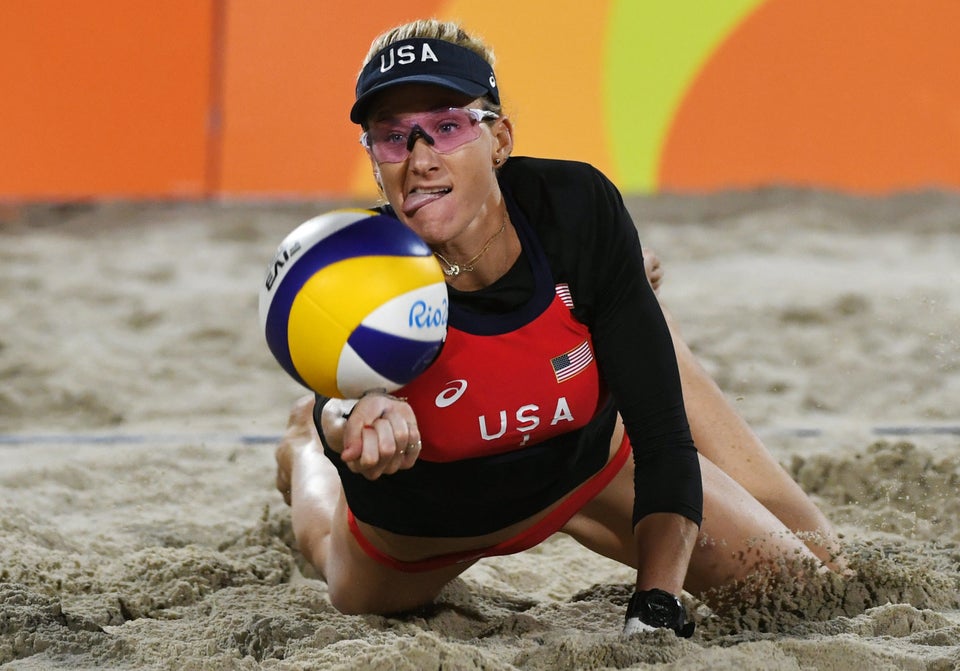 Funniest Faces Of The Rio Olympics