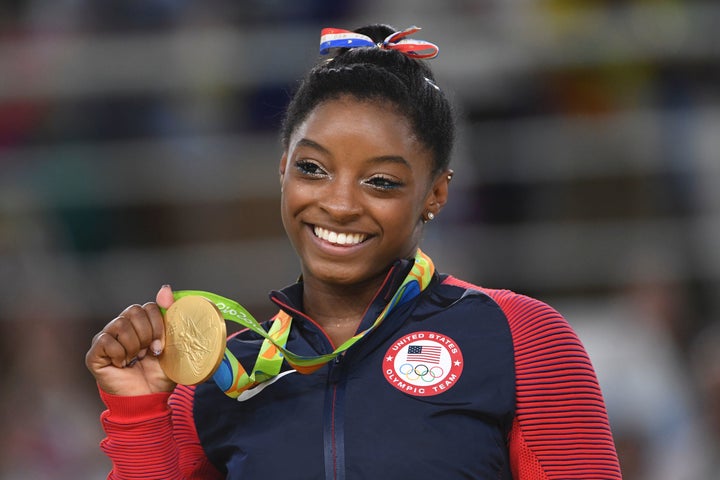 Like Simone, I am 19 years old. Like Simone, I was in foster care. And, like Simone, I have big dreams.
Many young people like me are following this year's Olympics, especially gold medal winner Simone Biles, now the world's best gymnast. The part of her story that hits closest to home for me is Simone's upbringing. Just like me, she was not raised by her biological parents. Her grandfather and grandmother stepped into that important role and gave her unconditional love and support. Typically, highly accomplished people come from a stable home with two parents. It isn't often that someone from a different family background becomes an Olympian gold medal winner.
I am a foster child. I have overcome a very difficult, abusive childhood and I have had to fight against the odds all my life. When I came into foster care at age 14, my life was turned upside down. I thought that I was alone in the world. Yet, like Simone, I have been lucky enough to have had some amazing, loving foster parents.
My past foster mother Maryann always told me to focus on my studies, she was there for me when things got rough. She taught me that we are not our mistakes – and urged me to try again. And I have had a great support system with JCCA, one of the largest child and family service agencies in New York City. Their staff of social workers have been very supportive; motivating me to finish high school and helping me move onto college. My social workers attended many of the plays I was in and even came to my graduation to show their support.
Simone Biles has shown me that it doesn't matter what background you come from or what tools you have to work with, you can still make your dreams come true. She dreamt of doing gymnastics since she was a child and she stuck with it, practiced and trained until she reached her goal. Since I was a child I have dreamed of becoming an actress. I've been told countless times that it would be nearly impossible. Yet, I am now a theater major at Borough of Manhattan Community college and I am on my way. And I am very motivated to do what it takes — the hard work, the long hours and the frustration — like Simone ― to reach my goal.  
Being in the Olympics for an athlete is roughly the equivalent to an actor winning an Oscar. Simone didn't let anything stop her and she has inspired me to keep working toward my dream. That is the golden goal I will pursue.
Cearia Scipio grew up in foster care in New York City and now lives in her own apartment and works at JCCA while attending college. She continues to receive therapeutic services and other support from JCCA. 
REAL LIFE. REAL NEWS. REAL VOICES.
Help us tell more of the stories that matter from voices that too often remain unheard.