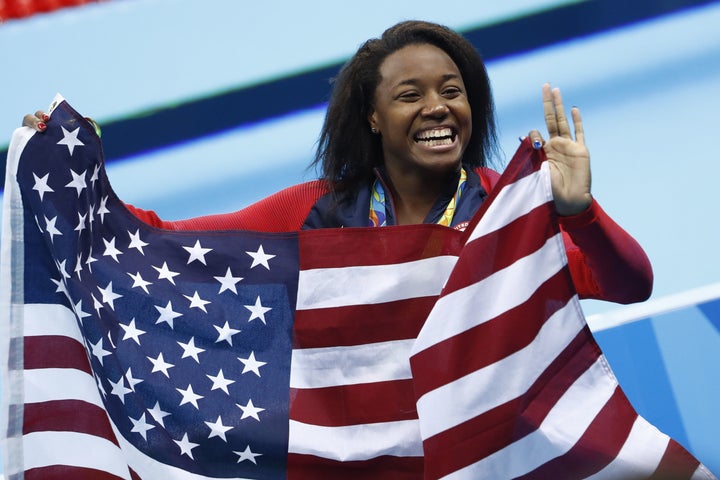 Simone Manuel broke down barriers that were centuries old Thursday night when she became the first African-American woman to ever win the individual 100-meter freestyle in women's swimming at the 2016 Rio Olympic Games.
And the 20-year-old Stanford University student from Texas isn't taking the milestone lightly.
"It means a lot. This medal is not just for me. It's for a whole bunch of people who came before and have been an inspiration to me," she said to NBC in the video below. "And it's for all the people after me who believe they can do it and I just want to be an inspiration to others that you can do it."
In addition to paying homage to black icons in swimming like Cullen Jones, Manuel -- who tied with Canadian swimmer Penny Oleksiak for first -- mentioned how significant the timing of her win is from a social justice perspective.
"Coming into the race I tried to take weight of the black community off my shoulders," she told ABC. "It's something I carry with me. I want to be an inspiration, but I would like there to be a day when it is not 'Simone the black swimmer.'"
She said that she's optimistic about how her win can impact these issues and help to diversify swimming.
"It means a lot, especially, with what's going on in the world today, some of the issues with police brutality," Manuel said. "I think this win will kind of help bring hope and change to some of the issues going on in the world."
Manuel's win has proved to be emotional for so many. Black people on social media highlighted how significant her feat was by referencing the racist history of segregation that has denied black people access to pools.
And, of course, Twitter celebrated all of the black girl magic within Manuel that made her historic victory possible. Take a look at some Twitter users' best reactions.
Before You Go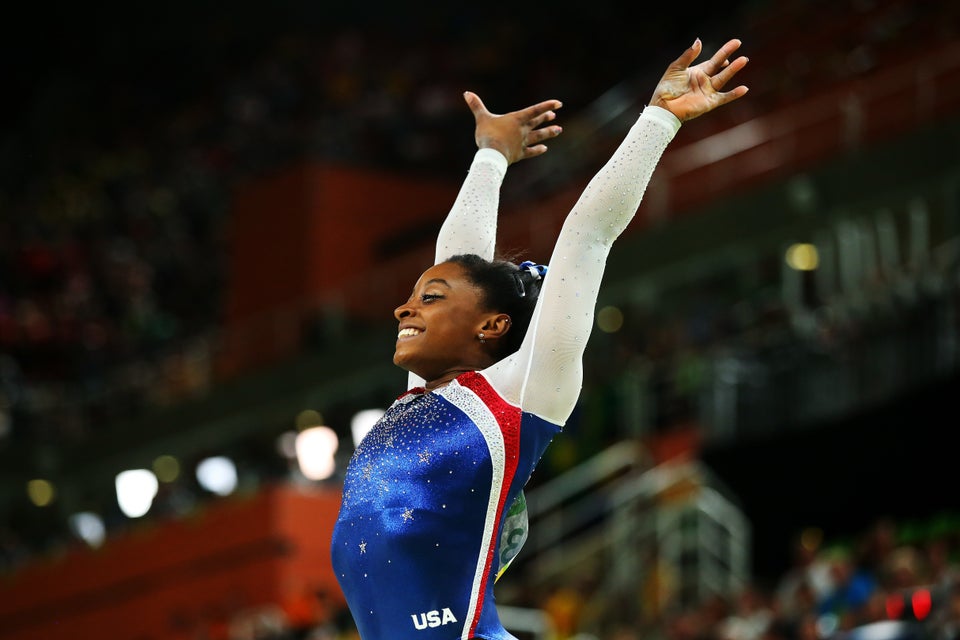 Simone Biles Is Queen
Popular in the Community