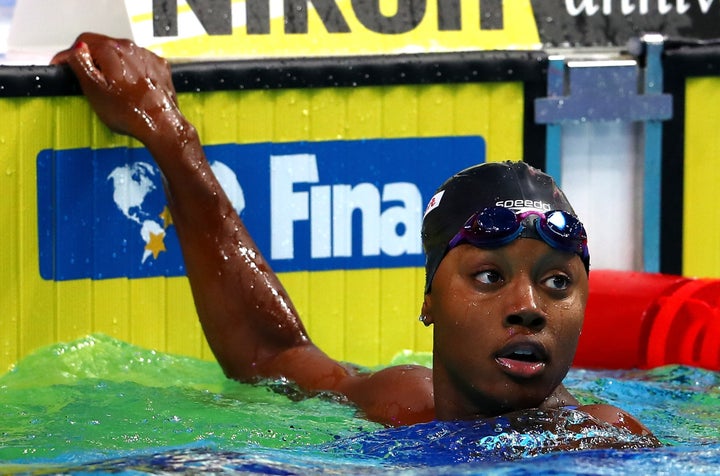 On Friday, Manuel scored gold over world record holder Sarah Sjöström in the world 100m freestyle in Budapest for the 2017 World Aquatics Championships. Manuel beat out Sjöström by mere milliseconds ― 52.27 seconds to the Swedish's 52.31 seconds ― setting a new American record.
Manuel, who trailed right behind Sjöström until the final 10 meters, told NBC Sports that she never loses faith in herself during a race.
"I always think I have a shot," the 20-year-old swimmer said. "It's kind of been ingrained in me with [having] my two older brothers and just always wanting to keep up with somebody."
Manuel made history last August when she became the first black women to win a gold medal in an individual Olympic swimming event. She tied for first place with Canadian Penny Oleksiak in the women's 100-meter freestyle.
Following her win, she told NBC that she hoped her victory would help inspire the future generation of swimmers.
"It means a lot. This medal is not just for me. It's for a whole bunch of people who came before and have been an inspiration to me," she said. "And it's for all the people after me who believe they can do it and I just want to be an inspiration to others that you can do it."
Watch Manuel take home the gold in Budapest in the video below.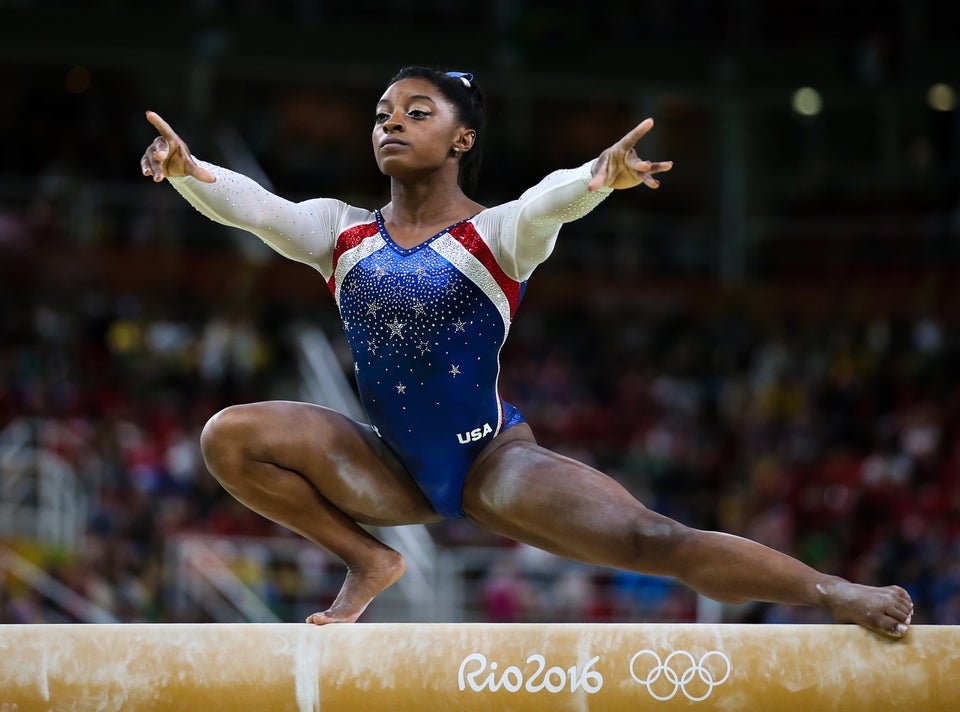 Black Athletes Dominating In This Year's Olympics
Popular in the Community