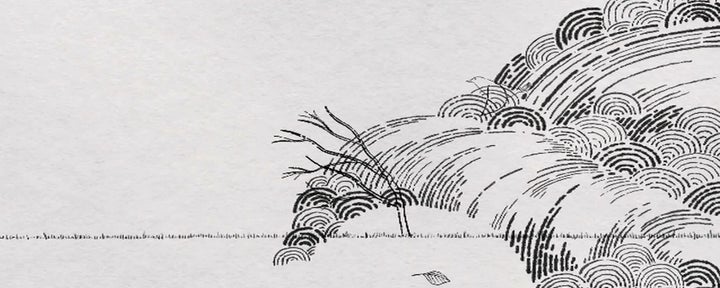 The beguiling Los Angeles-based singer Simone White is known as much for her whispered vocals as for her smart songwriting. Her latest video animates "In The Water Where The City Ends," an intentionally disjointed song off her new album Silver Silver, meant to recall the tsunami that submerged Japan's Tohuku region on this day last year.
In an interview posted this morning on NPR's All Songs Considered blog, White explains how "In The Water"s unusual lyrical structure came from the snatches of images she saw of the tsunami's devastation: "I didn't look at many images of the destruction, it was too much, but the scenes I did see imprinted me with their chaos. In the song, the words are broken and mismatched in places. Parts seem missing, the grammar is not clear."
She sent the finished song to her friend, animator Hideyuki Katsumata, who closed his eyes after hearing it. "I saw the repeated scene of the rise and fall of the histories," Katsumata told NPR. "And when I opened my eyes, I gained the courage to move forward. The image of the video was already made."
CORRECTION: A previous version of this article, citing an NPR story, incorrectly reported the gender of animator Hideyuki Katsumata, who is male. We regret the error.
Related
Popular in the Community