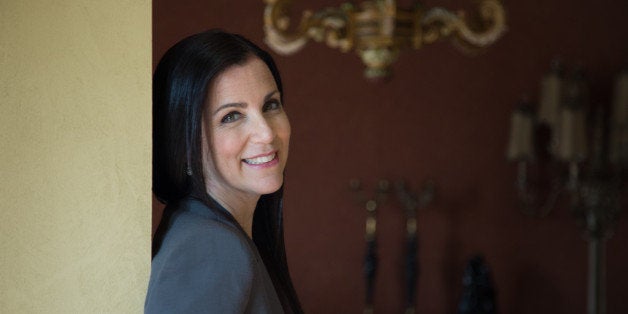 "Ten years ago I put my son Simon, who was 3 months old, down for a nap and he never woke up."
When Phyllis learned her son died from a detectable and treatable heart condition, she created Simon's Fund, an organization that raises awareness of Sudden Cardiac Arrest. The team of Simon's Fund volunteers and workers travel to schools to screen young people for heart conditions that may have gone unnoticed.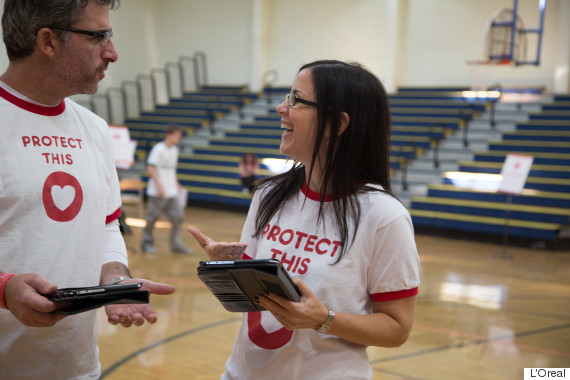 Sudden Cardiac Arrest is not just an adult issue, Phyllis told The Huffington Post. "The majority of people don't get an EKG until they're 50 plus," she said. "What's incredible to me is we get our kids' eyes and ears checked in schools across the country and they don't check your heart."
The Huffington Post spoke with Phyllis, who now has two other children, about her journey and the amazing impact she's making with Simon's Fund.
Can you tell me a little about Simon's Fund?
Ten years ago I put my son Simon, who was 3 months old, down for a nap and he never woke up. Fortunately, our pediatrician encouraged both my husband and I to get our hearts checked and what we found was I was diagnosed with a heart condition called Long QT syndrome -- which is an arrhythmia. What we found is that represents about 15 percent of all SIDs death is attributed to Long QT. Following that -- as you can imagine -- losing a child is a parent's worst nightmare. Once we learned about these heart conditions, we learned that thousands of kids are dying every year because of detectable and treatable heart conditions -- because of sudden cardiac arrest. We know that all of these heart conditions are detectable and treatable, so we started Simon's Fund to raise awareness around sudden cardiac arrest and that it's not just an adult issue. The majority of people don't get an EKG until they're 50 plus. What's incredible to me is we get our kids' eyes and ears checked in schools across the country and they don't check your heart.
Where has Simon's Fund traveled and what does the process of screening hearts look like?
Our home base is in Philadelphia, but we have conducted heart screenings in Cincinnati, Atlanta, Nashville and Chicago. The majority of time we are working with school districts to conduct these heart screenings.
So you set up shop in either the gym or auditorium?
Exactly. We work with the schools, school board and superintendent. What makes the screening so successful is all the sports teams encouraging the teams to come in and get their heart checked.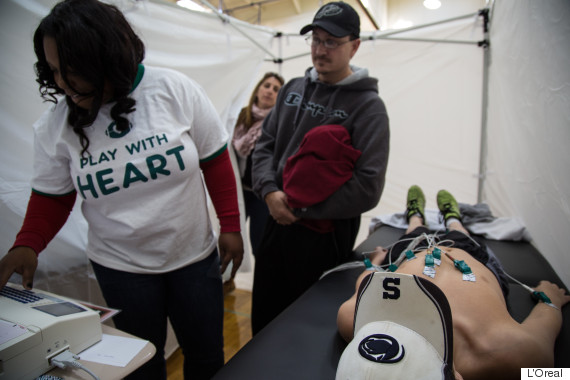 A Simon's Fund volunteer screening someone's heart.
What kind of feedback have you gotten? What conversations have you had with the parents and children that you're interacting with?
What's amazing is every time we do a heart screening we help at least one family discover a heart condition in their genes. We help at least one child discover a heart condition. What we found is that one out of a hundred has a heart condition through the 11,000 kids that we have screened. A lot of times when we speak to the families, parents don't think anything is going to happen to them or their kids. Just like me as a mom, I had to have the best formula, the best car seat -- doing all that research and thinking I'm prepared, but you just never think a tragedy like this would happen to you. The number of times a parent comes up to me after we've identified a heart condition in their kid and says, "I'm so thankful that we came, we almost didn't come!" A lot of times it's not a priority because it's not standard care in this country and, again, most parents think of Sudden Cardiac Arrest in adults not in kids.
What was it like being surrounded by all of the other amazing and passionate WOW honorees? I must say it was quite an impressive group of women.
What's really amazing since then is that we've all kept in touch and have been emailing each other in order to be supportive of one another's initiatives. Overall, it was just incredible and humbling. It's difficult to really describe what the experience was like because all of these women are doing so much and are so passionate and inspiring about each of our own initiatives. One of my favorite parts of the WOW event was, prior to the event itself, we had a breakfast that Karen Fondu hosted for all of us to sit around a table and share our stories and that was just incredibly moving to have that personal, private time to get to know one another and learning about what we've each been through and what we're doing now.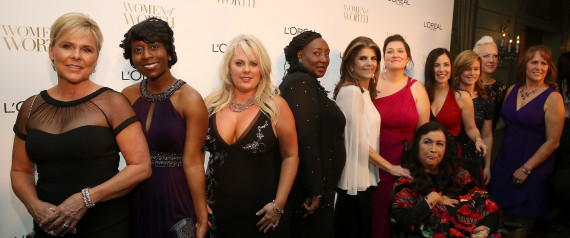 Phyllis and the other nine Women of Worth nominees with L'Oréal Paris president Karen T. Fondu and senior vice president Malena Higuera.
I'm sure you've had a pretty busy few months since becoming L'Oreal's Women of Worth national honoree in December. What have you been doing since then?
Well, it's been incredible to be recognized by L'Oreal and to be among nine other incredible women has been a great experience. Since December we've had our annual gala -- what we call Simon's Soiree -- where we had almost 500 people attend and raised about a quarter of a million dollars. We also hosted our first continuing medical education course, what we called Heart Of Youth Sports in Philadelphia. We had medical professionals, such as doctors, athletic trainers, come and had a full day educational course on heart screenings. I was also recognized at the Philadelphia Flyers game in front of 20,000 people for winning the Women of Worth national honoree.
Wow. That's pretty impressive.
It's certainly been great!
What do you hope to achieve with Simon's Fund in the future?
Overall, our goal is very simple. We want heart screenings for students to become standard care. Simon's Fund is certainly having a huge impact now, but once heart screenings for students become standard we'll have an even bigger impact in checking more kids' hearts and saving lives.
This interview has been edited and condensed.
Head over to L'Oreal to nominate an inspiring woman who is making powerful changes in her community to be one of this year's Women of Worth.
Related
Before You Go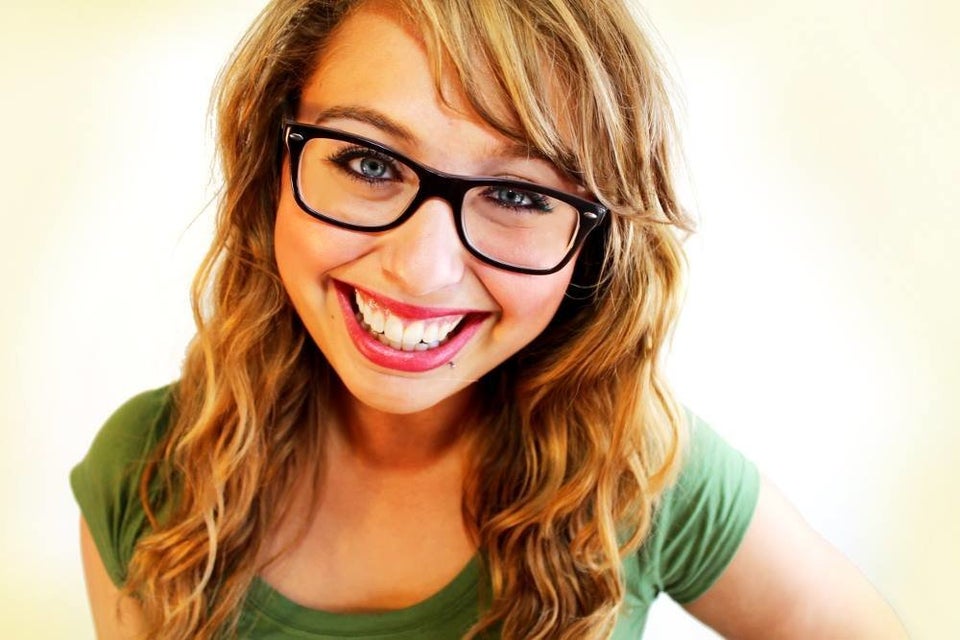 How Amazing Women Are "Making It Work"