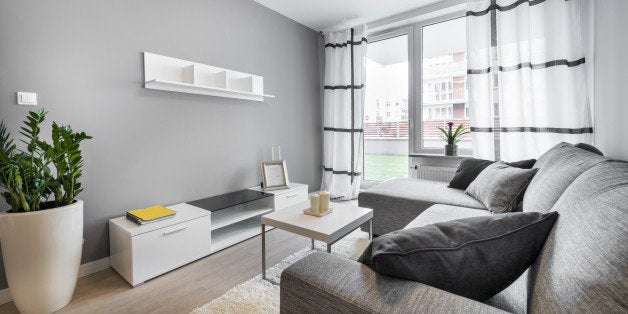 If you're still manually turning your lights on and off, 2016 should be the year you finally dare to embrace home automation. Smart home solutions can help you streamline your life to be more efficient and productive. Plus, with fewer home tasks to worry about, you'll end up with more time, energy, and money for the things that really matter.
I was hesitant to jump on the home automation bandwagon at first. I didn't want to pay a lot of money just to clutter up my home with complicated tech. But once I realized how many simple, well-designed devices are on the market, I decided to give it a try. And I can safely say that since I took the plunge, I haven't looked back.
Next-Level Automation -- with Style
Most people are familiar with at least a few popular home automation devices. A couple of companies stand out in the energy efficiency and home security sectors, especially. But if you're anything like me, once you've caught the home automation bug, you'll want to go far beyond just thermostats and smart locks. And as devices improve with each iteration, seamless and stylish automation is easily within reach. Here are just a few ways to implement advanced home tech without sacrificing form for function.
Integrate
If you want tech that doesn't affect your interior design aesthetic at all, look for smart solutions that replace or combine with your current home elements. Some smart items integrate so well that they look exactly like their manual counterparts. Automated blinds, for example, are both convenient and discreet. You can easily adjust your window coverings right from your phone without any bulky mechanisms.
Smart switches and outlets are as easy to integrate as smart blinds -- all you do is swap your current switches or outlets for Wi-Fi-enabled ones, and anything you plug in can be remotely turned on or off. Best of all, you won't even be able to see the technology that makes them automatic.
Enhance
For those who want their smart home tech to augment existing interior design, smart lightbulbs are the solution. I'm partial to the Philips Hue system, but there are plenty of alternatives that fit a variety of different lifestyles and needs.
These systems make home automation both simple and chic. Not only can they help with energy conservation, but you'll also love the mood lighting and ambiance that you can create with just the swipe of a finger on your smartphone. Whether you want warm glow for a family dinner or a dim backlight for a movie night, smart lightbulbs will deliver.
Consolidate
Finally, to really streamline all of your processes, invest in a smart hub. The pièce de résistance of my smart home network is the Amazon Echo, though there are other options out there. I wanted a smart solution to help centralize control over some of my other devices, and the Echo fit the bill. The minimalist design makes this smart hub attractive instead of distracting.
My favorite Echo feature is the voice activation. All I have to do is ask Alexa -- Echo's personal assistant persona -- to queue up a podcast, tell me the weather or news, crank some tunes, or adjust one of my other smart devices, and it's taken care of. The voice activation is also particularly handy in terms of home security. As a woman, it's comforting to know that, should an emergency arise when I'm home alone, I can notify my security monitoring company through the Echo with a hands-free voice command.
If you've been resisting the home automation trend in fear of the tech making your home look like a techy command center, it's time to surrender. Clean designs are overtaking the unattractive, bulky devices of the past and making it easy to transform a house into a smart home without sacrificing style. And with so many affordable options that you can install yourself (seriously, I was able to put together everything on my own), there's no reason to miss out on the convenience and peace of mind offered by home automation.
Do you have any favorite home automation devices? Let us know in the comments and share why you love it!

Related