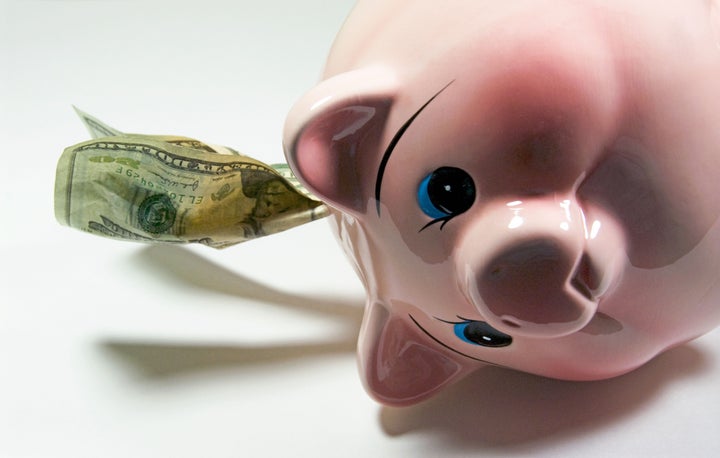 Troubled times bring out the worst in the financial media. It understands that creating fear and anxiety boosts readership and viewers. Brokers love to explain how it really is different this time, and why new strategies are required to cope with market volatility. This advice usually means an increase in trading activity, consistent with their goal of transferring your assets to their bottom line.
Rather than relying on this kind of fear mongering, you would be well advised to follow the advice set forth in one of my favorite papers on investing, "Rules of Prudence for Individual Investors," (PDF) by Mark Kritzman, a Senior Lecturer in Finance at MIT's Sloan School of Management. Here's my takeaway from this paper.
Dump your actively managed funds
Seeking "alpha" is exciting. "Alpha" is the value a portfolio manager is supposed to add over its benchmark return. Since you can capture the return of a designated benchmark (net of transaction costs) by buying an index fund that tracks the index, purchasing actively managed funds makes no sense unless the portfolio manager is likely to deliver alpha. Here's the rub, according to an exhaustive study, only 0.6 percent of managers produce alpha as a consequence of skill.
Don't be fooled by pre-tax return data
Mutual funds report returns pre-tax. Most investors don't understand the impact of taxes on their returns. The tax burden of individual investors varies depending on whether their accounts are tax deferred or after-tax accounts and the tax rate of their state of residence. Kritzman uses an example of a Massachusetts resident (admittedly a high tax state) who has a marginal tax rate of 35 percent. If this resident had a choice between an index fund with an expected return of 10 percent, a mutual fund with an expected return of 13.5 percent, and a hedge fund with an expected return of 19 percent, you would think selection of the hedge fund would be a no-brainer. You would be incorrect. At the end of a ten year period, after accounting for transaction costs, taxes, management and performance fees, the simulated return of the index fund was 8.27 percent, which beat the return of the mutual fund (7.82 percent) and the much hyped hedge fund (7.61 percent).
Here's Kritzman's conclusion: "It is very hard, if not impossible, to justify active management if your goal is to grow wealth. If, instead, you view active management as a source of entertainment, you may wish to consider less costly ways to amuse yourself."
There's a lot of entertainment in the financial media these days. Keep Kritzman's sage advice in mind when you are exposed to it.
Dan Solin is a Senior Vice President of Index Funds Advisors (ifa.com). He is the author of the New York Times best sellers The Smartest Investment Book You'll Ever Read, The Smartest 401(k) Book You'll Ever Read, and The Smartest Retirement Book You'll Ever Read. His new book, The Smartest Portfolio You'll Ever Own, was released in September, 2011.The views set forth in this blog are the opinions of the author alone and may not represent the views of any firm or entity with whom he is affiliated. The data, information, and content on this blog are for information, education, and non-commercial purposes only. Returns from index funds do not represent the performance of any investment advisory firm. The information on this blog does not involve the rendering of personalized investment advice and is limited to the dissemination of opinions on investing. No reader should construe these opinions as an offer of advisory services. Readers who require investment advice should retain the services of a competent investment professional. The information on this blog is not an offer to buy or sell, or a solicitation of any offer to buy or sell any securities or class of securities mentioned herein. Furthermore, the information on this blog should not be construed as an offer of advisory services. Please note that the author does not recommend specific securities nor is he responsible for comments made by persons posting on this blog.
Popular in the Community