If you've been to Korean BBQ, you know how delicious it is...and how expensive.
Good news! You can make it at home for a fraction of the cost.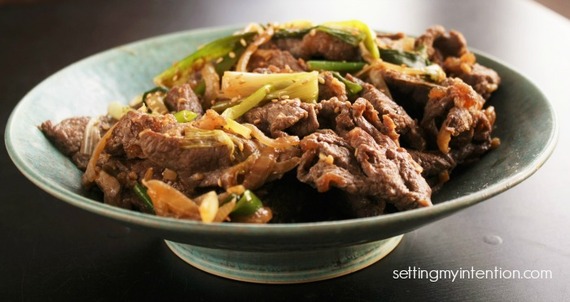 Here are the ingredients that you'll need to make a simple Korean BBQ called Bulgogi:
Beef
Soy Sauce
Sesame Oil
Sugar
Garlic
Green Onion
Onion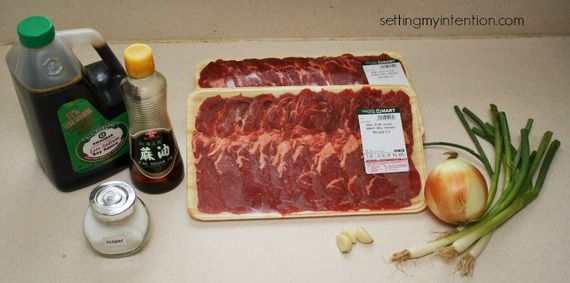 The type of beef that you want to buy is thinly sliced ribeye roll, which will frequently say Bulgogi on the label if you're at an Asian market.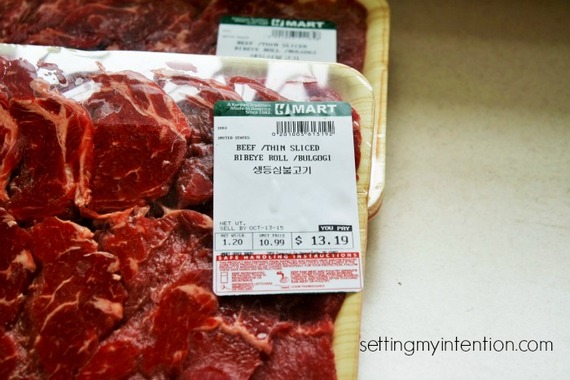 I used 3 lbs for my family of 5 but 2 lbs would have been sufficient.
2 lbs thinly sliced rib eye steak
6 T. soy sauce
2 T. sesame oil
2 t. sugar
6 cloves garlic crushed
6-8 stalks green onion cut in 2 inch segments
1/2 brown onion thinly sliced
1 T. olive oil extra virgin
Combine all of the ingredients (except the beef) in a large bowl.
Add the beef, mix well, and marinate for at least 30 minutes in the refrigerator. I marinated ours for several hours.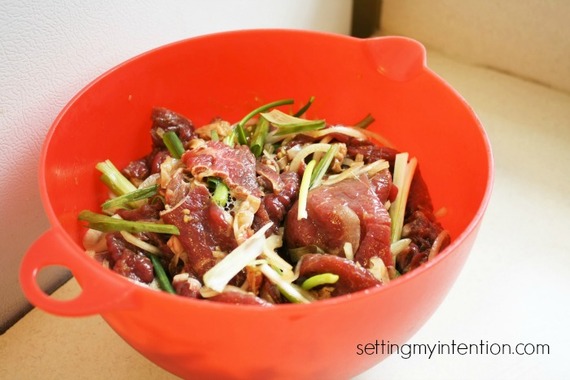 When ready, heat a skillet or cast iron pan to medium high.
Place beef in pan and reduce heat to medium.

Cook until the beef is no longer pink.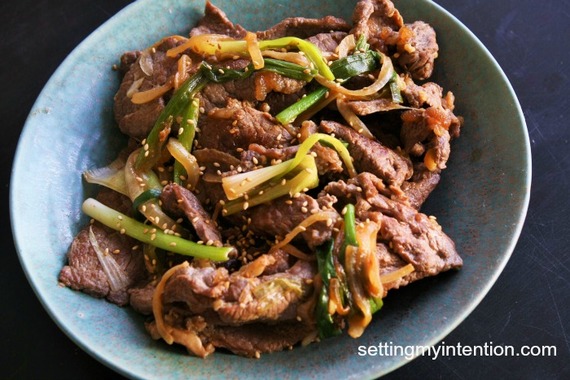 Enjoy with rice, kimchi (fermented cabbage which is a staple in Korean food), and other banchan, or little side dishes, that you can also purchase at the Asian market.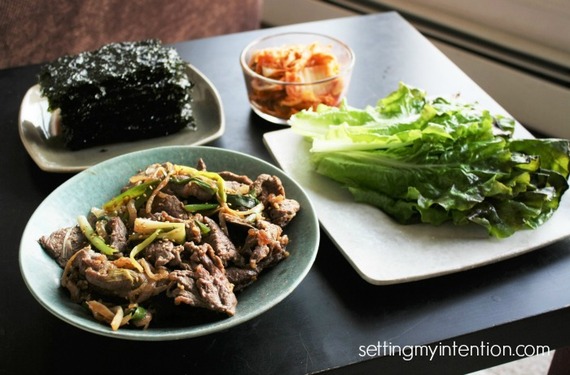 You can find another simple Korean recipe for a spinach side dish here.
Related