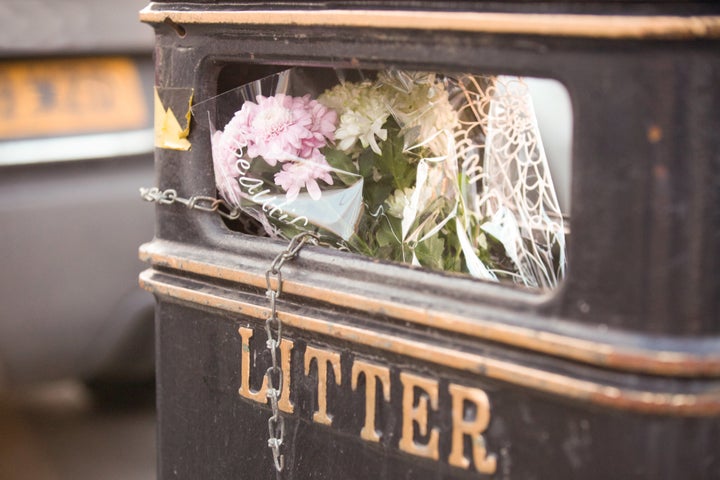 With all the magic and beauty of weddings, it's easy to forget what happens after that last dance: the flowers, food and decor painstakingly selected by the bride and groom are simply thrown into the dumpster.
Sure, some of that waste is inevitable, but there are several ways you can help out your community and the environment by simply being more mindful. Why not start your marriage off with an act of kindness for the planet?
Here are some simple things you can do to reduce wastefulness before, during and after your big day:
1. Opt for e-invitations over printed ones.
Printed wedding invitations are beautiful, but if sending someone a piece of paper isn't that important to you, why not opt for e-invitations instead? You'll save money, plus most guests are going to eventually throw your wedding invitation in the trash anyway (we're sorry but it's true!)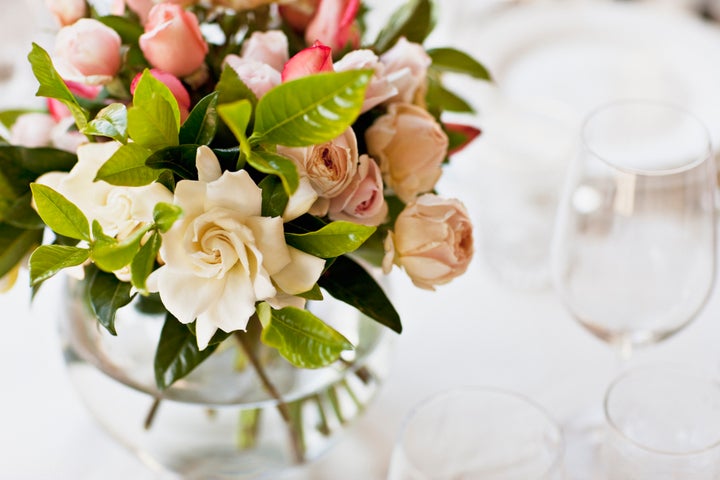 2. Donate your flowers instead of throwing them away.
Companies like Repeat Roses will pick up the flowers after your event has ended and deliver them to residents and patients in hospitals, cancer treatment centers, nursing homes and hospice care facilities.
Alternately, opt for mostly potted plants at your wedding instead of cut floral arrangements. You and your guests can take them home after the wedding and plant them in your garden for a daily reminder of the special day.
3. And while you're at it, donate your leftover food as well.
Contact a food rescue program or food bank in your area to pick up packaged leftovers at the end of the night. (Note that some leftovers can't be donated due to food safety issues. Ask the organization you choose about their rules.)
Or, why not buy to-go boxes ahead of time so your guests can take leftovers home with them?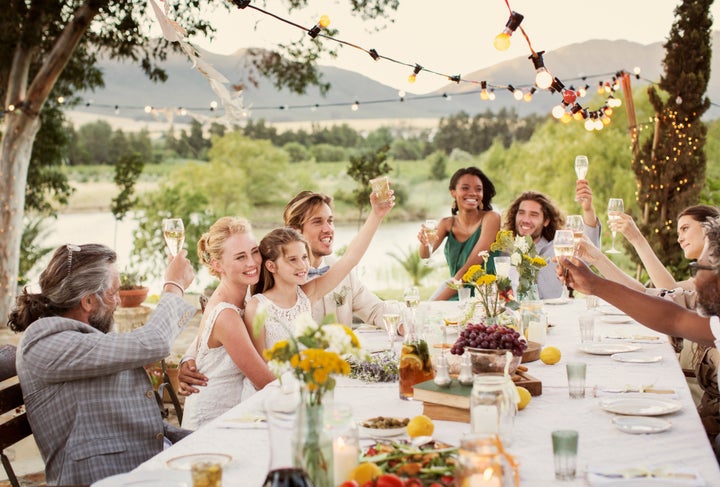 4. Pick an outdoor venue.
When picking your venue, ask if they recycle. Also consider celebrating outdoors, as the beautiful backdrop is decoration in and of itself. Celebrating outdoors often requires less flowers and electricity, reducing your carbon footprint.
5. Find new life for your wedding gown.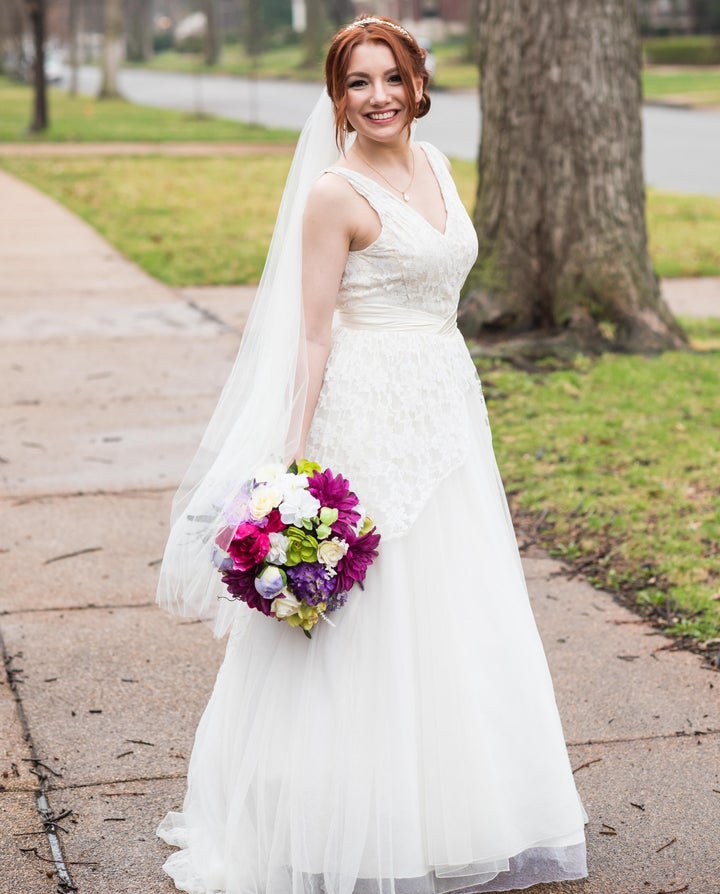 6. Or consider a vintage gown instead.
Have you considered taking mom or grandma's wedding dress out of storage? Wearing a vintage gown is better for the environment because the materials, labor and transportation involved in designing and creating a new dress are eliminated.
The bride pictured above, Julia Cain, wore the same wedding dress both her mother and grandmother wore on their wedding days, with a few alterations.
"This gown was everything I wanted in a wedding dress: V-neck, full skirt, vintage charm and one-of-a-kind," Cain told The Huffington Post.
7. Consider asking for donations to your favorite charity instead of gifts.
If those dishes on your registry are just going to collect dust in your cupboard, consider asking for something more sustainable instead -- like a donation to your favorite charity.
The I Do Foundation allows you to create a charity registry instead of a traditional one. You can also simply add a charity to your registry page on The Knot. Each time someone buys a gift off your registry, The Knot will donate to your charity of choice though Just Give, a national nonprofit organization.
If you would, however, like to receive traditional wedding gifts, ask your guests to send them without wrapping paper. Most registries have that option and it creates far less waste.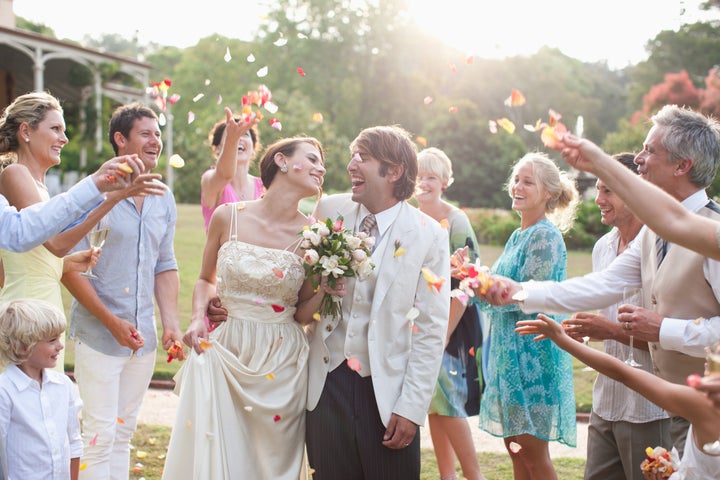 8. Choose your confetti wisely.
Look into purchasing biodegradable confetti or using flower petals or birdseed instead. There are several options on Etsy.