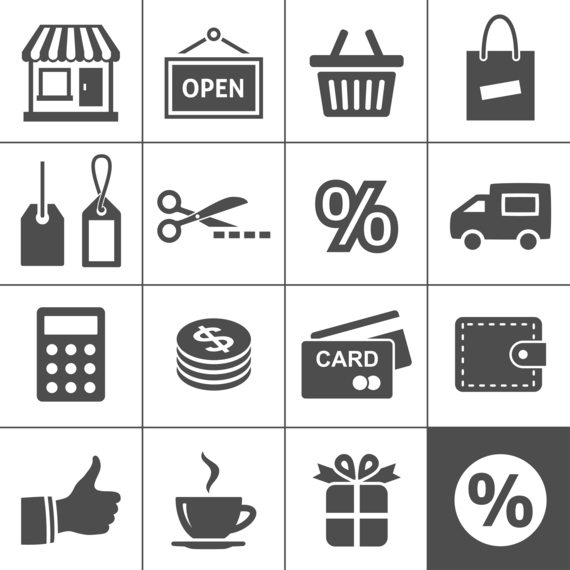 The 2014 holiday season provided the retail industry with much needed, if tepid, cause for optimism. Consumers signaled a return to shopping following a couple of years of anemic growth caused by one of the longest recessions on record. This growth was driven mostly by an improving economy fueled by job creation and lower gas prices, as well as by consumers' eager adoption of digital media in their shopper journeys.
But behind this picture of growth sits a challenging reality for retailers who have had to resort to increasingly aggressive discounting strategies to engage customers. The result has been profit margin erosion for many brands and retailers, as well as related risks to consumer brand perception. Both elements do not bode well for sustainable value creation in retail.
What has gotten lost in this new era of insistent discounting is the creation of a rich personal consumer experience, a true reason for loyal shopping. In the era of the big promotions, the consumer needs to be made to feel special, a higher order task than simply lowering prices. Simple and personally rich and relevant offerings and approaches are the key for sustainable, healthy growth.
Consumer appreciation for greater personalization is evident in our current lifestyles. A return to urbanization, for instance, has created an appetite for smaller, more locally-inspired forms of retailing. Boutiques that provide the consumer with a stronger sense of individuality are part of the same trend fueling regional farm-to-table restaurants, coffee shops, breweries and bars, as well as the return of the independent bookstore.
What does this return to smaller mean for mass retailers who must contend with a fickle consumer accustomed to sales, heightened competitive pressures and the inherent challenges of scale? The following are some primers on how simplicity can become a powerful retail directive.
Personalization. Mass retailers have an inherent advantage with voluminous merchandise that allows them to speak to many, which can also prove to be a challenge. Retailers should leverage the power of digital to serve fully curated experiences that include product, content and promotions based on specific consumer profiles and needs. This approach, coupled with an informed high touch delivery at the store, should present consumers with that singular emotion felt when someone truly understands you.
Lifestyle Merchandising. Consumers lead richly diverse lives, with apparel and retail fueling that imaginative task. Retailers should help consumers easily explore their lifestyles through merchandising that is presented and sold in context, making discovery and purchase more fun, and more effective. This, more narrative-centric approach, can create more engagement both at the store level as well as online. It also serves as an inspiring point of departure for creative branding and marketing.
Reward True Loyalty. "Friends and family" promotions have fallen under the same commoditized approach of discount campaigns. Explore ways to truly deliver specialness to your most preferred customers by leveraging your understanding of their passion points and interests. Also, look for ways of bringing in these valuable customers into key processes such as product creation, merchandising strategies and marketing. A loyal consumer is your strongest brand advocate.
Simplify the Shopping Experience. With so much clutter in the market place, explore ways to relieve consumer pressure points, both at in the physical and digital realms. This should result in more personalized product recommendations, less physical clutter in store, minimum waiting time, flexibility in return policies, all with the help of a powerful and reliable technology offering.
Retail as Theater. Fashion and retail are a form of entertainment. Explore creative ways to deliver on this based on what your brand is all about. Tap into the power of the arts, technology, gaming, and personalization among others to deliver a unique experience, both physically and online. Explore the power of intimacy and warmth through physical experiences and assets such as private shoppers and sales associates.
Power of Local. The comeback of cities also signals a rise in local pride. Explore ways to dial up the uniqueness of the regional offerings. Begin with the basics in terms of relevant merchandise, but also tap into inspiration with local designers, artists, and influencers who can give your store a uniquely authentic flavor.
A Simple Resolution
As retail gets ready to embrace a new year, its resolution should be to put the promotional strategies through a lens of consumer experiences. Prices can be part of this story, but they should not be the totality. Instead the focus should be on simple yet powerful, meaningful feeling that will make the consumer return. As they say, sometimes less is more.
Popular in the Community