First comes love, then comes marriage, then comes rumors of divorce and the family home comes on the market. With apologies for mutilating our favorite jump-rope song, Joe and Tina Simpson -- parents of Jessica and Ashlee Simpson -- have listed their Los Angeles-area home for $4.395 million, our friends at Trulia.com report.
So does listing the family home mean Mom and Dad Simpson are really splitting? Beats us. We do know that selling the house is frequently a preamble to divvying things up in a divorce settlement.
It's been a rough few months for Joe all around. Joe's arrest on a DUI and spending the night in the pokey couldn't have helped things much at home.
So, back to the house: It sits on more than 1.5 acres and has a formal living room with a pitched beamed ceiling. There's a lagoon-style pool, a spiral staircase, lots of fireplaces and a putting range with views. It's one of those "perfect for a family" estates -- just maybe not the Simpson clan. Check it out here: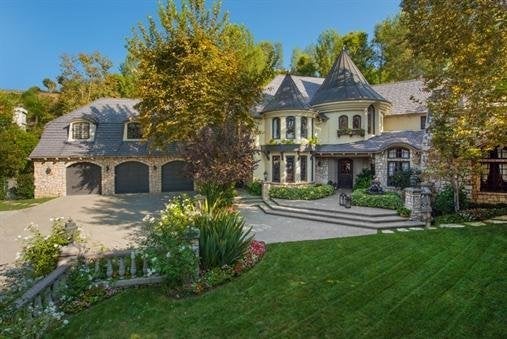 Joe and Tina Simpson's Encino Home