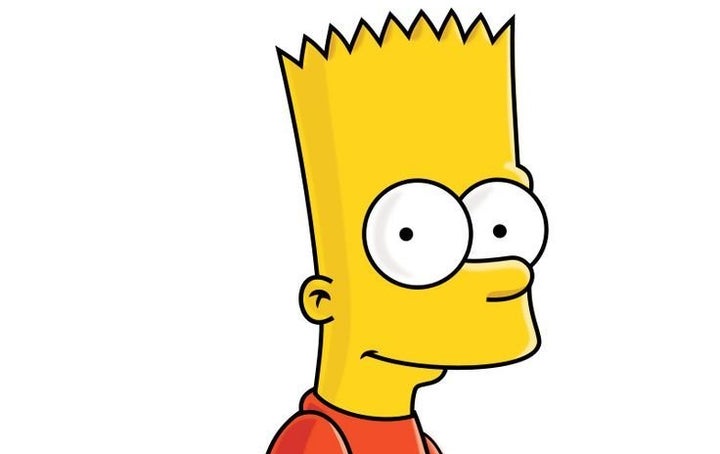 As the theory goes, famously cranky bartender Moe Szyslak has actually known all along that Bart Simpson is the notorious prank-caller that's been bothering his bar since the very first season of the show in 1990.
The most compelling evidence is that Bart's phone calls to the bar are typically in the same exact voice ― every time ― and follow a beyond obvious joke structure. Szyslak also always goes out of his way to make the joke land.
As an example, in the Season 1 episode "Some Enchanted Evening," Bart calls Moe's bar and asks, "Hello, is Al there? ... Al. Last name: Coholic." In that call, Moe could simply ask if there's a Mr. Coholic or an Al, but instead yells, "Phone call for Al. Al Coholic. Is there an Al Coholic here?"
The running joke of Bart pranking Moe is one of the show's most iconic bits. If this theory is true, you would definitely need to go back and re-watch all 27 seasons with the correct interpretations of the two characters to get an accurate understanding of the show. That would take a long time!
So with the opportunity to interview Hank Azaria ―the voice actor behind Moe since Season 1 ― about his recent Emmy nomination for a guest-starring role in "Ray Donovan," The Huffington Post had to also ask how he felt about the fan theory surrounding his character and Bart.
Well, Azaria doesn't believe the theory.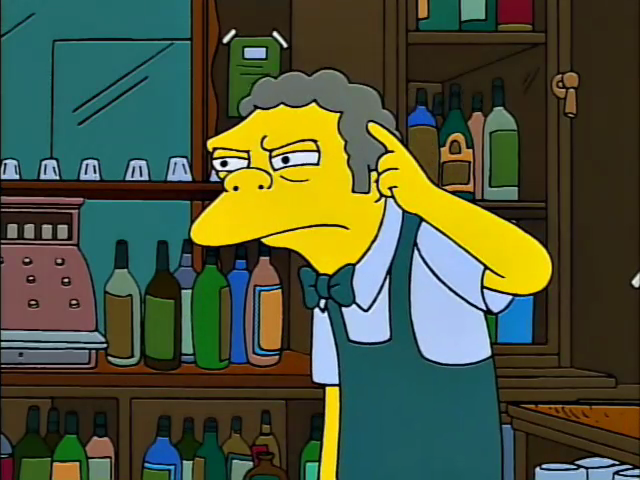 Azaria, who voices more characters on "The Simpsons" than any other actor, first reacted to the fan theory by laughing. Then he said, "Uhh, that's absurd. I never heard that before."
Not an auspicious start for the theory, but Azaria did do a minor backpedal and said, "Wait, now that I'm thinking about it, he did sort of take a shine to Maggie. And he has often sort of ... "
Azaria then paused what little credence he was affording the theory and continued, "But no ... I think Moe kind of is what he is. He hates pretty much everyone and has no patience for children."
The voice actor went on to explain that Moe "is not the brightest bulb in the box" and summed up by saying, "that's really all the explanation you need," before laughing again.
To get a final nail to the theory's coffin, HuffPost pressed on whether Azaria was definitely saying Bart has successfully been tricking Moe this whole time like the show makes it seem on the surface.
"Oh, yeah, I would say for sure," said Azaria. "That's how I've been playing it."
Watch Bart's prank calls on Moe from over the years:
Before You Go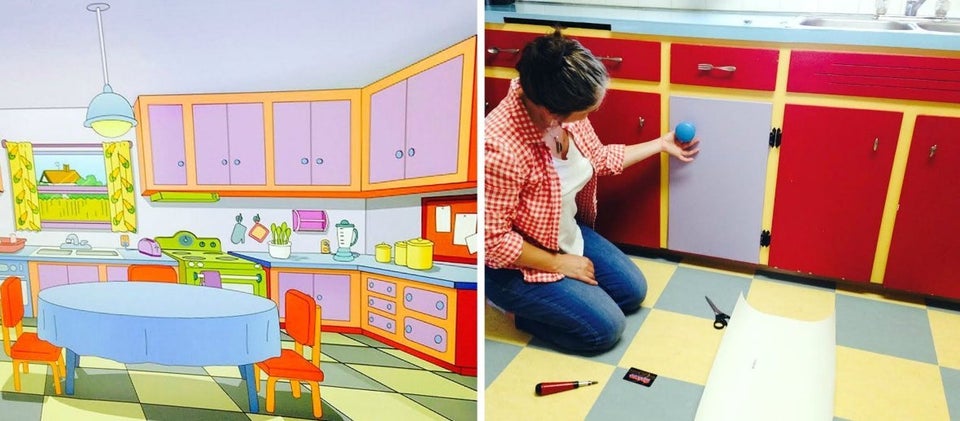 Simpsons Kitchen Revamp
Popular in the Community