" The Simpsons " has never shied away from tackling gay and lesbian issues. This Sunday, a principal male character will come out of the closet, bringing the show's embrace of the community to a new level.
The hotly-anticipated April 3 episode of "The Simpsons" is titled "The Burns Cage," and in it, Waylon Smithers, will finally open up about his sexuality to the object of his affection, the conniving Mr. Burns. It's not happily ever after, however, as Smithers (voiced by Harry Shearer) realizes his love may be unrequited. (Check out teasers of the new episode above and below)
But as it turns out, the episode's plot has an even more touching backstory. In a new interview with The New York Post, longtime "Simpsons" writer Rob LaZebnik said he wrote "The Burns Cage" in honor of his own son, Johnny, who is gay. In fact, the episode will air just five days' shy of Johnny's 22nd birthday.
"I am a Midwestern guy, so I don't tend to wear my emotions on my sleeve," LaZebnik told The Post. "But I thought, 'What better way to tell my son I love him than to write a cartoon about it?'"
Johnny LaZebnik, who came out to his parents when he was in high school, called the tribute "especially meaningful," and said his relationship with his "unbelievably accepting" father couldn't be better.
"We're as close as a straight dad and a gay son could be," Johnny, who is studying psychology and film at Connecticut's Wesleyan University, told Eric Hegedus at The New York Post. "My favorite thing that I've never heard any other dad do is, whenever I have a breakup, he'll call me and just make sure I'm OK."
Meanwhile, Rob LaZebnik is hoping that the message of "The Burns Cage" will resound beyond "Simpsons" fans who tune into the show on Sunday.
"Sometimes TV can have a real impact on people's thinking," he said.
Before You Go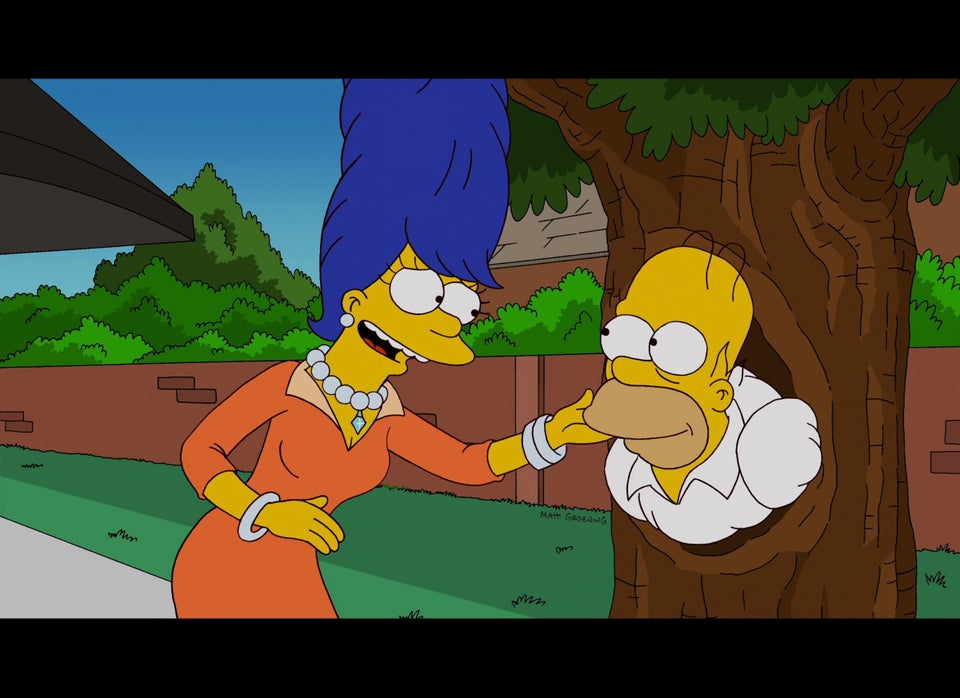 The Simpsons Season 24
Popular in the Community