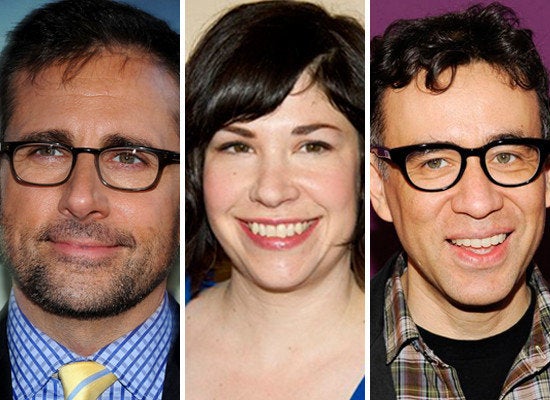 The 24th season of "The Simpsons" will feature some familiar comedic voices, the family's first trip to New York City in 15 years and even a slice of "Portlandia" in Springfield, Al Jean tells TV Line.
In the extended Q&A with Executive Producer Jean, details of the show's upcoming guest stars are revealed, including comedy favorites Steve Carell, Fred Armisen, Carrie Brownstein and Zooey Deschanel, among others.
According to Jean, "Office" alum Carell will play an accountant for mobster Fat Tony in a Nov. episode, eventually finding himself in hot water after being promoted to the head of the gang. Later on in the season, Fred and Carrie of "Portlandia" fame will move next door to the Simpsons with their son (voiced by Patton Oswalt), bringing their "Dream of the 90s" philosophy to Springfield.
On the season premiere, Deschanel returns as Bart's flame Mary Spuckler in an episode that is sure to be of interest to longtime "Simpsons" fans. In it, Jean reveals that Bart, Marge and Lisa travel to NYC for the first time since the now-infamous 1997 episode, "The City Of New York vs. Homer Simpson" which revolves around Homer's car being illegally parked in between the Twin Towers. No word on if Homer accompanies them, but considering how the last trip went, we wouldn't be surprised if he stayed home.
Click over to TV Line to read about more about the new season, including details on more cameos by Edward Norton, Benedict Cumberbatch and Max Weinberg.
The 24th season of "The Simpsons" airs Sunday, Sept. 30 at 8:00/7:00 Central on Fox.
Before You Go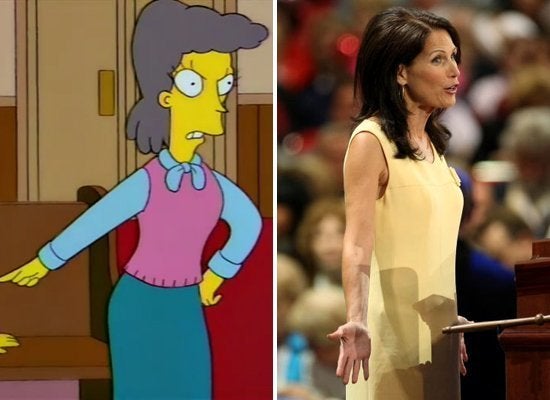 GOP Candidates As 'Simpsons' Characters
Popular in the Community