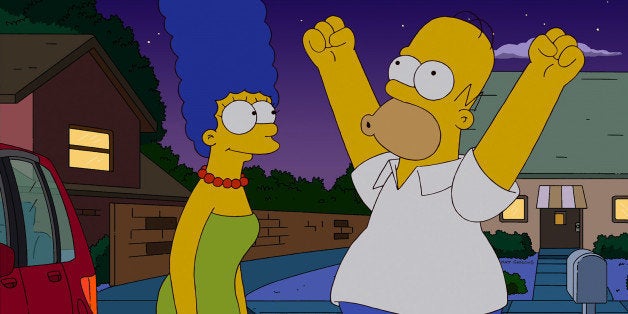 Move over, NFL prognosticators.
Years before anyone at ESPN or a Las Vegas sportsbook had any idea these teams would vie for the Lombardi Trophy, "The Simpsons" apparently predicted the Super Bowl XLVIII matchup between the Denver Broncos and the Seattle Seahawks.
Would-be wagerers take note, "The Simpsons" predicted a win for the Broncos in such a meeting. Of course, Homer Simpson's potential ownership of one of the teams involved could have influenced the pick.
The connection between "The Simpsons" and Super Bowl XLVIII may go even deeper than that 2005 episode. The show's writers seem to have foreseen the impact that Marshawn Lynch's love for Skittles would have on football fans as the Seahawks marched to MetLife Stadium. In 1997's "Bart Star," Homer becomes coach of a youth football team in Springfield. At one point during the episode, he dejectedly attempts to buy himself a Skittlebrau at the Kwik-E-Mart.
As the Seahawks are already selling a hamburger with a side of Skittles in honor of Lynch's candy habit at CenturyLink Field, it's possible that Homer's imaginary beverage isn't far behind.

Popular in the Community