Coming to a theme park near you: D'oh!
Feeling thirsty? Grab a Duff's beer at Moe's Tavern. Hungry? Moe's will serve up Krusty Burgers. And for dessert, Lard Lad's Donuts is just down the street.
Universal's strategy with the area likely follows that of the "Wizarding World of Harry Potter," a similar mini-park featuring themed restaurants and attractions that once were only figments of the imagination. According to the Orlando Sentinel, the themed restaurants and shops have led to a big boost in visitors' spending habits there.
Before You Go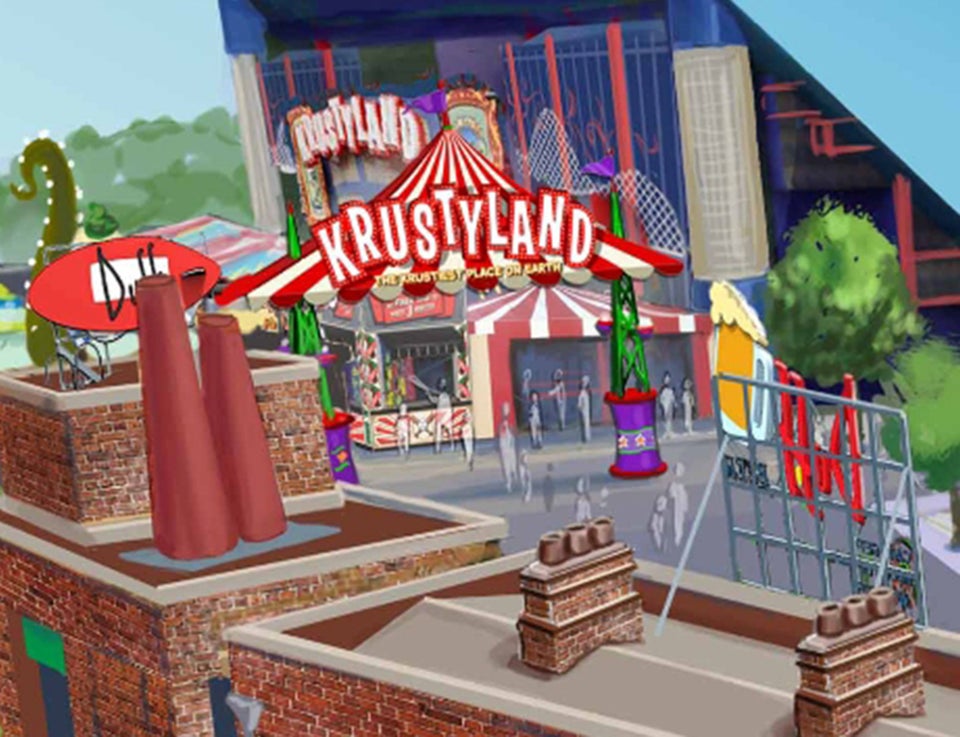 Simpsons Theme Park, 'Springfield,' Opening At Universal Orlando This Summer