Estas graduadas de UCLA y activistas indocumentadas –Tam Tran, de 27 años, y Cynthia Félix de 26– buscaban desarrollar su educación en la costa Este de Estados Unidos. Tran cursaba el segundo año de un doctorado en Civilizaciones Americanas en la Universidad Brown y además era cineasta. Cynthia Félix era la primera estudiante indocumentada en cursar la Escuela de Salud Pública de Columbia y era cofundadora de IDEAS en UCLA, una red de apoyo para estudiantes indocumentados en el campus universitario.
La semana pasada, el DREAM Resource Center o Centro de Recursos para la ley DREAM, un proyecto del UCLA Labor Center, honró las memorias de ambas estudiantes con el lanzamiento de su más reciente publicación: Undocumented and Unafraid: Tam Tran, Cinthya Félix, and the Immigrant Youth Movement (Sin papeles y sin miedo: Tam Tran, Cinthya Félix y el Movimiento Juvenil Migrante).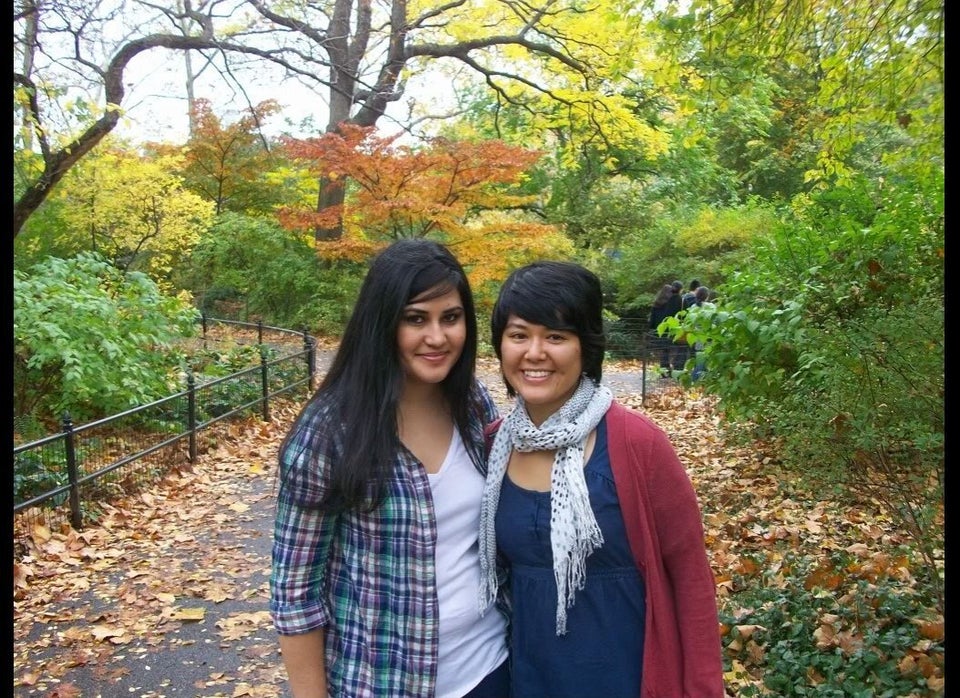 Sin papeles y por el sueño americano
El libro, producido por estudiantes de BA de los departamentos de estudios de Trabajo o de estudios Chicanos y Chicanas en UCLA en el curso del último año, "está diseñado como una herramienta educativa destinada a inspirar a los demás a alzar sus voces en la lucha por los derechos humanos de los inmigrantes" y le sigue a la primera publicación relacionada, "Underground Undergrads: UCLA Undocumented Immigrant Students Speak Out" (Estudiantes en el Underground: estudiantes indocumentados de UCLA se expresan).
"Diez años después de la implementación de la ley AB540 (que abrió las puertas para que muchos estudiantes indocumentados puedan cursar estudios superiores en California pagando como si fueran residentes permanentes del estado), existe un sensible flujo de estudiantes indocumentados en UCLA", dijo el profesor Kent Wong, director del Labor Center. Wong también enseñó el curso que produjo el libro "Sin papeles y sin miedo", del cual fue editor. "Me sorprendió lo poco que se ha escrito sobre los estudiantes indocumentados", dijo. Más de 100 personas, entre contribuidores, estudiantes y sus aliados, participaron en el lanzamiento formal del volumen. Entre ellos, las familias de Tran y Félix.
"Fue algo muy emotivo", record Magalí Sánchez-Hall, estudiante de ULCA que participó en la producción del libro durante cuatro trimestres.
Omar Serrano, alumno indocumentado de la escuela comunitaria Los Angeles Harbor College, también presente en la ceremonia, dijo que "fue una dedicación en honor de Tran y Félix y una celebración del lanzamiento del libro. Pero fue también una expresión de duelo por sus muertes. Muy emotivo y al mismo tiempo reconfortante".
El libro es una colección de más de cuarenta textos, e incluye obras de arte, poemas, fotografías y relatos personales sobre ambas activistas, hechos por sus familiares y amigos, así como tres ensayos académicos escritos por estudiantes.
"Estamos tratando de capturar un instante", dijo Fabiola Inzunza, quien editó y contribuyó al libro, a HuffPost Voces. "No estamos tratando de generalizar".
"Es una sección de lo que es el movimiento en este momento. Esperamos haber encapsulado la voz de los ambiciosos jóvenes del movimiento migrante y que inspire a que haya más búsqueda del conocimiento, y más libros como éste".
Diane Vélez, estudiante del último año de Antropología de UCLA, dice que participó en la clase de temas de inmigración y activismo que produjo el libro, porque "en el movimiento por los derechos de los inmigrantes hemos visto a muchas personas que se abren, se dan a conocer. Pero no ha sucedido lo mismo con los aliados. El trabajo en la producción del libro fue por lo tanto muy valioso para mí y otros que son nuestros aliados".
Vélez conoció a Tran poco antes de la muerte de ésta última y dijo: "Su muerte nos ha chocado como estudiantes, y ha impulsado la publicación del libro".
"Aunque ellas ya no están, sus espíritus se han quedado con nosotros".
Popular in the Community