On Dec. 4, 1987, a Frank Sinatra concert at New Jersey's Brendan Byrne Arena was cancelled.
That was bad. This was worse. The 8 p.m. show was not called off until 7:50 p.m., by which time most of the 19,000 ticket holders were standing outside in a cold rain, waiting for the doors to open.
Instead they got a muffled cancellation announcement over a tinny loudspeaker.
It was not the "One more for the road" they had come to hear.
Unhappiest sellout Sinatra crowd ever.
Yet in an odd way, the story of The Show That Didn't Go On provides some insight into why Frank Sinatra is that rare, almost singular artist whose life and music we are still widely commemorating on the 100th anniversary of his birth.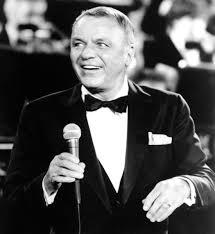 Sinatra, who was born Dec. 12, 1915, isn't among the celebrants. He died May 14, 1998. But he didn't take it with him. He left most of it for us, and we're still running with it.
His 100th birth anniversary sparked two major TV network salutes: CBS last weekend, featuring the likes of John Legend and Lady Gaga, then PBS on Dec. 18, with Christina Aguilera, Sting, Bernardette Peters and more.
It triggered hundreds of smaller anniversary tributes at libraries, civic halls, clubs and bars, some spiritual kin to the Rustic Cabin in Englewood, N.J., where Sinatra started out in the 1930s as a singing waiter, serving scotch and "Stardust."
Bob Dylan just released an album of Sinatra songs and the "Siriously Sinatra" channel on SiriusXM satellite radio is thriving on a diet of Frank and Frank-style popular standards.
"You have musicians like Louis Armstrong who made great music and influenced other artists," says Lou Simon, who programs "Siriously Sinatra." "They created new styles, they took risks. But when you're talking about artists we'd remember like we remember Frank Sinatra on a 100th birthday, I'm not sure there's anyone else on that list.
"A few artists like Harry Connick Jr. have Sinatra's crooning manner. But a Jay-Z or an Usher likes Sinatra for his look and style. They like the way he dresses, they like the Vegas nights. They just like the life. Has there ever been an entourage more cool than the Rat Pack?"
The Rat Pack wasn't booked into Byrne Arena on Dec. 4, 1987. Old pal Liza Minnelli was opening, but it was a Sinatra night, The Voice singing just a few miles from his Hoboken hometown.
While he never returned much in his later years, that didn't matter to New Jersey, which treated him like he never left.
It's an unconditional love that did make things more awkward when 19,000 fans who had bought expensive tickets, put on nice clothes and planned a big night were sent home by a tinny loudspeaker.
The concert promoters told the press the show couldn't go on because the orchestra's "sheet music," which was being sent from L.A., somehow did not arrive. The cancellation announcement came late because everyone kept hoping it would.
Media reports the next day had Sinatra inside the building, agitated and furious, and no one doubted that. Shipping mixups may happen, but Sinatra didn't live in a no-fault world. Someone had screwed up. Someone was responsible.
The lingering question was who ordered the wait before telling the crowd that the show was off. While the promoters accepted responsibility, there was considerable speculation they were only following orders.
Whose? Well, four months later, when Sinatra was doing a run at Radio City, Sammy Davis Jr. was the opening act and one of Davis's monologue jokes about working with Sinatra began, "We decided - We? Who am I kidding? This is not a democracy. . . ."
So maybe Sinatra decided to roll the dice on Dec. 4 and bet the delivery would come through, knowing 19,000 people would lose if he came up snake eyes.
After all, Sinatra's larger story was saturated with gambles and sharp decisions. From leaving the Tommy Dorsey band to scorching rock 'n' roll to starting his own record label to retiring, unretiring and switching political allegiance, never mind the tabloid turmoil of his personal life, he wasn't a hold-back guy. When he went in with action or words, he went all in.
Sometime on Dec. 5, the music arrived, and that night's show went on as scheduled. Minnelli did a maniacally energetic opening set that built into "Cabaret," and after intermission Sinatra came out.
He addressed two things about the night before. First, he hated that the show was cancelled. He also hated that there was a semantic misconception.
The missing material, he said, was not "sheet music."
"Sheet music is what you buy when you want to play your piano in your living room," he said. "These were our whole orchestration charts... . If there had been any way in the world to perform without this music, believe me, we would have. There isn't."
"The music was the core of everything," says Simon. "Without the music, there was no Sinatra as we know him."
The Dec. 5 show was terrific. Around the middle of the second number, "Where or When," he cleared a frog out of his throat, started snapping his fingers and made it all seem as effortless as slipping on his old fedora.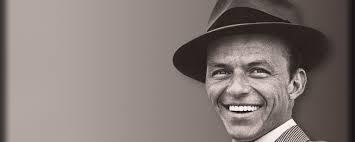 He sang "Summer Wind" and "Mack the Knife." "One for My Baby (And One More for the Road)" returned to its proper place as the last call of a shattered heart. Minnelli joined him for a final medley powering into "New York, New York."
It would have been a splendid show for a singer of 32 or 42. For 72, it was extraordinary.
"Music and songs were his life's work," says Simon. "He studied Dorsey to learn how he held those long breaths on the trombone. He went to the Apollo and stood in wings just to watch Billie Holiday's throat.
"He understood every part of the music. He was the first one to credit songwriters and arrangers on stage. He kept Bill Miller for 50 years as his piano player. He valued his orchestra, and he demanded they meet his standards. If the horn section played a single wrong note, he heard it."
As Sammy said, it wasn't a democracy. You rode Sinatra's train, you followed Sinatra's rules.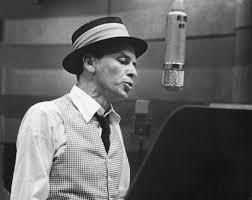 The reward was Sinatra's music. He absorbed what he heard from the likes of Dorsey and Bing Crosby and reshaped it into something of his own - something that often became different when he was 72 than it had been when he was 22 or 42 and something that had to satisfy him first if he were going to sell it to the world.
He wanted those 19,000 fans to hear the music the way it was supposed to be heard.
"At the end of the day," says Simon, "he was a saloon singer. He was the guy in the Rustic Cabin. He was a singer in a bar. Whether he was singing to a room full of drunks or a room full of millionaires, Frank Sinatra could get them to stop and listen to a song."
Calling all HuffPost superfans!
Sign up for membership to become a founding member and help shape HuffPost's next chapter