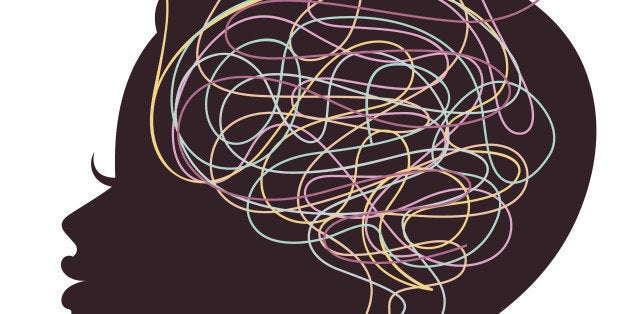 While growing up, we're repeatedly taught the importance of honesty. We set stringent boundaries for our children in regards to cheating, lying or covering up as they develop and learn the art of interaction. Yet we rarely talk about self-deception or the lies we tell ourselves.
Humans are experts at self-deception and engage in this practice on a regular basis. We recruit an impressive collection of cognitive strategies and behavioral tactics to avoid the truth and embrace deluded delights. It's much easier to detect it others because we do it so often that sometimes we're not even aware of doing it.
We refuse to believe things that are true and we fool ourselves into believing things that are false! We lie to ourselves about the most trivial details such as how much food we're going to order, information we provide in forms to the most significant issues such as our moral principles and reasons behind certain life choices.
Self-deception may be intentional or not but what's present in both cases is that it hinders a person from making a reliable assessment of a situation so they are unable to correctly recognize their role and often fail to acknowledge their responsibility in the matter. In some cases, it can be a coping mechanism that helps adaptation but in other cases it can be dysfunctional and even dangerous.
Let's say for example there's a person being verbally and physically abused in their relationship. The investment in preserving the connection and avoiding divorce may be higher than admitting the reality of living a miserable life so she makes excuses, convinces herself that it's not so bad and represses traumatic feelings of sadness and anxiety.
This scenario here may be less common than other acts of self deception that we engage in as we navigate throughout our daily lives. Read the list below and see how many you're guilty of.

You often self-deceive when:
- You deny needing love and affection.
- You know your relationship is suffering but do nothing about it.
- You have physical symptoms but refuse to get diagnosed so you keep saying, 'it'll pass.'
- You think happiness will be found just as soon as you lose another 5 kilos or buy the newest designer bag.
- You think you're not capable when you haven't even tried.
- You postpone things because you think there's always tomorrow.
- You are not as careful as you should be because you don't believe you'd be involved in a serious accident.
- stay at a job just because it's comfortable and familiar yet ever so unsatisfactory.
- You deny a bad habit by claiming, 'I'm not really a smoker...I smoke only amongst friends.'
- You say life is meaningless to avoid the hardship and effort required to give life meaning.
- something has deeply hurt you but you don't admit or talk about it.
- You have a strong feeling about someone's bad intentions but you convince yourself you're wrong.
- You criticize or judge others and deny doing those things yourself.
- You say you don't have any other choice.
- You convince yourself you have no part in a conflict that has happened.
- You postpone important tasks to avoid doing them by prioritizing less urgent duties.
- You think you're life is harder than others.
- You refuse to admit guilt by being defensive and irrational, convincing yourself it's not your fault and therefore dodge the necessary apology.
- You think you need to be perfect to progress.
- You think your past is the biggest variable affecting your present and future.
- You think you care more than others just because they have different ways of expressing affection.
- You think the grass is always greener on the other side.
- You only do what others expect of you rather than pave your own destiny.
- You think others know better than you.
- You think you can change another or yourself as an artificial and temporary way to please them.
- You are still hurt about a certain traumatic situation but refuse to deal with it.
- You claim not to be jealous but you secretly check your partners email and social media accounts.
- You know you're excessively doing something but claim its only in moderation.
- You don't go that extra mile for yourself or others because you think, 'what's the point, it doesn't make a difference anyway.'
Most of the time we lie to ourselves because we haven't reached a level of psychological maturity or strength to admit the truth because it takes incredible courage to be transparent and exposed. But if we never fully face the many complex layers of who we are, how are we ever going to improve or change? The most fulfilling life will come about as a result having authentic interactions not only with your loved ones, but also with yourself.