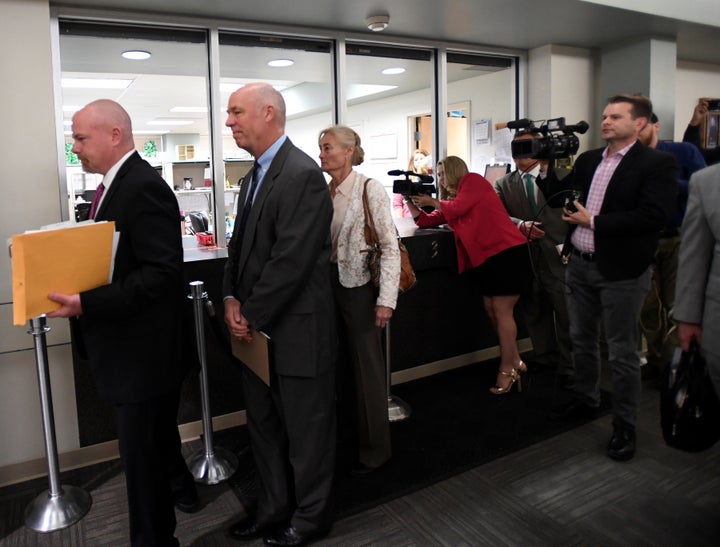 One of the brothers who runs local TV news giant Sinclair Broadcast Group donated more than $10,000 to Rep. Greg Gianforte (R-Mont.), who was jailed for assaulting a reporter during his campaign.
Smith, who described himself in a federal campaign filing as self-employed in real estate, also donated to President Donald Trump's presidential campaign. Smith's brother, Sinclair vice president Frederick Smith, donated $1,000 to Gianforte the day after the May 2017 attack on the reporter.
Gianforte was charged with assault after he body-slammed Jacobs and broke his glasses when the reporter asked a question about health care during a campaign office interview. Gianforte initially lied to police, blaming the reporter for the violence, but won the election anyway. He pleaded guilty and was given a six-month deferred sentence, with requirements for community service and anger-management counseling.
Sinclair did not respond to a request for comment.