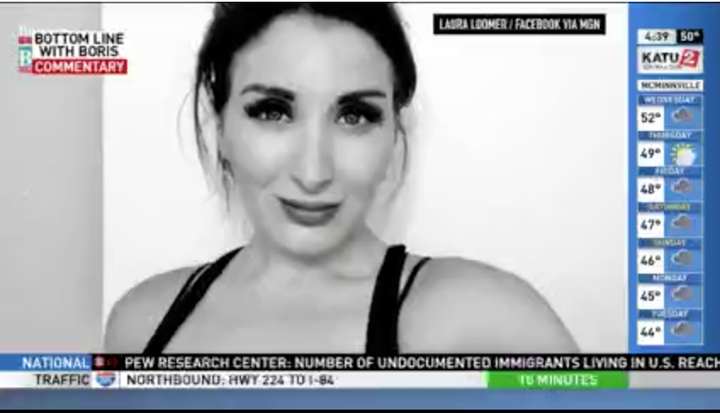 Sinclair Broadcast Group, which owns local news stations that reach a collective 40 percent of Americans, rolled out a "must-run" segment Wednesday morning that defended a far-right conspiracy theorist.
The segment, by former Trump campaign senior adviser Boris Epshteyn, blasted Twitter for banning Laura Loomer last week for promoting hate, Media Matters first reported. Loomer, an anti-Muslim extremist who had around 260,000 followers on the site, would use the platform to claim without evidence that Sharia law had gone into effect in places like Michigan.
In his segment, Epshteyn defended the tweet that finally got Loomer kicked off Twitter ― an attack on Muslim Rep.-elect Ilhan Omar (D-Minn.).
Omar had condemned the "evil doings" of Israel in a 2012 tweet, writing, "Israel has hypnotized the world." The message, as Omar explained more fully during her campaign, was a criticism of the nation of Israel and its violent conflict with neighboring Palestine, not of Jewish people.
But Loomer, who is Jewish, used Omar's 2012 tweet to claim the representative-elect is "anti-Jewish" and participates in a religion in which women are "forced to wear the hijab."
Epshteyn also pushed the false notion that Omar's message was a hateful critique of Jewish people, framing her ban as unfair conservative censorship. He went on to ask why Loomer had been banned when Louis Farrakhan, the leader of the Nation of Islam and a known anti-Semite, had not been.
In a series of tweets from its official account, Sinclair said Epshteyn's comments don't reflect the company's views and emphasized that they were "labeled clearly as commentary." However, there was no acknowledgment of the segment being a "must-run" on all its stations.
Epshteyn's message directly follows another eyebrow-raising segment Sinclair reportedly broadcast to its nearly 200 networks. In it, Epshteyn defended using force, including tear-gassing children, against the Central American migrant caravans.
Sinclair is known for making stations air its right-leaning "must-run" segments. The company demanded earlier this year that local news anchors recite a script bashing the mainstream media, and a video compilation of the bizarre mandate went viral.
This story has been updated to include Sinclair's response via Twitter.