 Here's what we can piece together based on her interview with the UK's The Sun: The Irish singer insisted on securing marijuana on the night of the couple's wedding on December 8th, but became frantic when none was found and eventually turned off the 38-year-old Herridge, who works as a drugs counselor. The two ended up in a cab somewhere "quite dangerous" and were "handed a load of crack." Then on Christmas Eve, just two weeks after their Las Vegas wedding, O'Connor ended the relationship with Herridge out of "respect and love for the man."
In perhaps the most bizarre quote of the interview, O'Connor compares her fourth marriage to being dead: "It felt like I was living in a coffin. It was going to be a coffin for both of us and I saw him crushed."
O'Connor, who has been married three times before and has four children, announced the split on her personal website on December 27th.
"Within 3 hours of the ceremony being over the marriage was kyboshed by the behavior of certain people in my husband's life... He is a wonderful man. I love him very much," she wrote.
Check out photos of O'Connor and Herridge during the former couple's happier times: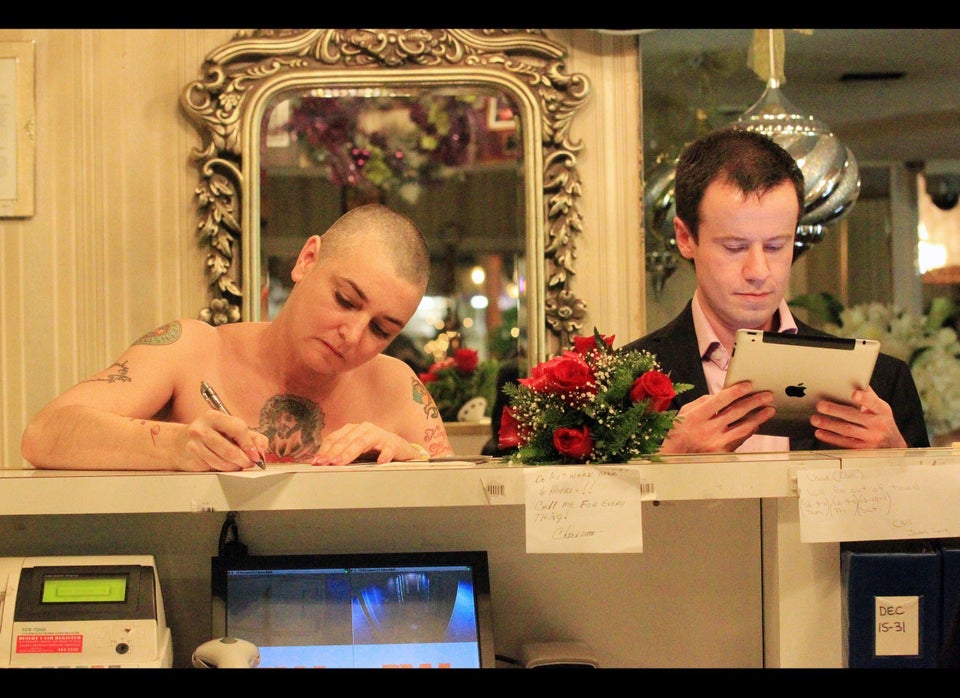 sinead o'connor
Related
Popular in the Community