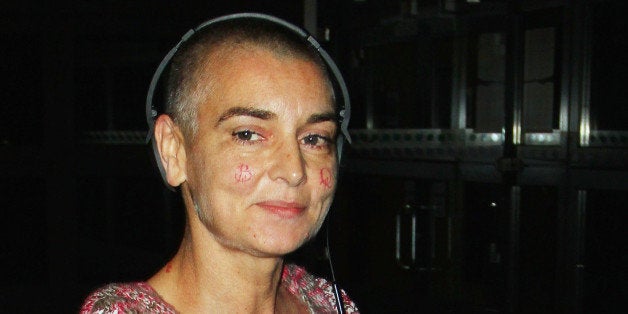 Sinead O'Connor has penned a fourth open letter to Miley Cyrus, in which she asks the young singer to apologize and informs her that her behavior has had very negative consequences.
If you're not familiar with the story, O'Connor penned her first open letter to Cyrus last week, in which statements like "You will obscure your talent by allowing yourself to be pimped" and "You have enough talent that you don't need to let the music business make a prostitute of you" were made. Though now the Irish singer says her letter "was written in a spirit of motherly care," Cyrus didn't see it that way.
In a fourth letter, published on O'Connor's site and Facebook page yesterday, she tells Cyrus her actions have caused much backlash. Since people don't know O'Connor tweeted those years ago and has since gotten help, she is afraid people will see her as ill and "unemployable." She says she has four kids to take care of and can't allow herself to be stigmatized.
On top of that, she says she's been bullied and urged to commit suicide after Miley posted those troubled tweets:
The type of media bullying which resulted from what you did causes suicides. And perpetuates the idea that those deemed by the media to be crazy are fit for nothing but to be mocked and insulted. This causes deaths. Period.

As a result of what you did I have had numerous communications from people urging me to commit suicide. Not to mention I have been the subject of literally thousands of abusive articles and or comments left after articles, which state that I and therefore all perceived mentally ill people, should be bullied and be invalidated.

Luckily I am a strong person. And I have four children whose lives would be destroyed if I were to buckle under the abuse you set me up for.. If I were not, and or I did not have four children, these types of communications and these types of articles and remarks could have had their desired effect.
In the letter, Sinead mentions numerous times the responsibility Miley has for her fans, followers and for young people everywhere, who may now think it is shameful to seek help for mental illness and may kill themselves as a result.
Look Miley, what you did to myself and Amanda encouraged enormous abuse of us both, publicly and privately. And will certainly have made it difficult for young people who admire you and who may be suffering with mental health problems or suicidal ideation to feel they can be open and seek help, since you had us mocked for seeking help.

People of your own age in particular are vulnerable the world over. It is therefore KEY that you apologise for stigmatising mental illness and in particular for stigmatising those who are brave enough to seek help. It would be much more helpful for you to encourage young people to seek help and not be ashamed or afraid to do so.

That way, if you yourself are ever pushed to the brink of wanting to die because of show business' effects upon you, you will be less likely to be the subject of the type of lynchings you've seen Britney and Amanda have to deal with, or which school kids the world over are dealing with every day.
O'Connor concludes her public plea with a repeated demand for an apology, saying she is not interested in feuding with Cyrus.
You may disagree with what I advised you in my first letter.. That is your entitlement. However the letter was written in a spirit of motherly care. You're entitled to have told me to go fuck myself if u liked.. But to respond to it in a way that has caused so much personal harm and damage to me and to people who may struggle currently with suicidal feelings.. And to abuse Amanda Bynes .. is beyond my understanding, as is your refusal so far to apologise, along with your further calling me 'crazy' today.
On her end, Miley's keeping things lippy when it comes to Sinead. Yesterday, when asked if she and the 46-year-old performer would kiss and make up, Cyrus replied with: "I don't know. Are we supposed to kiss?"
Related
Before You Go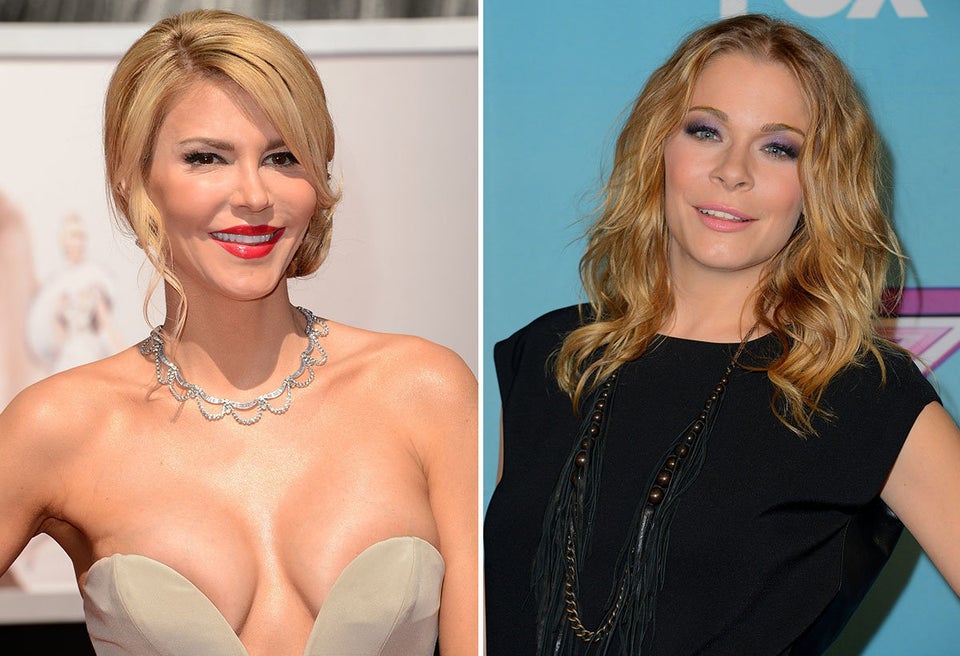 Celebrity Feuds
Popular in the Community