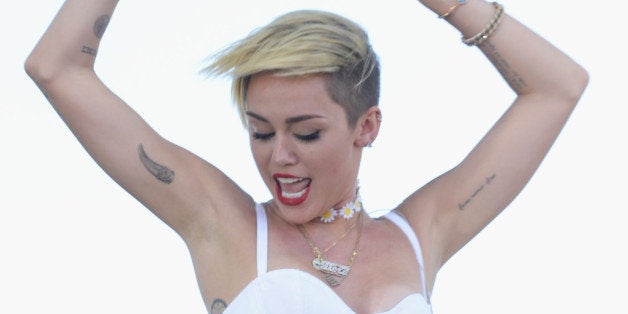 Sinead O'Connor is very, very concerned about Miley Cyrus.
After the frequently-in-the-news, frequently naked young artist told Rolling Stone that her "Wrecking Ball" music video was the "modern version" of O'Connor's "Nothing Compares 2U," O'Connor penned a lengthy open letter to Cyrus -- published in full by The Guardian -- "in the spirit of motherliness and with love."
Apparently, that motherly spirit moved O'Connor to proclaim that Cyrus is being "pimped" and "prostituted," that she doesn't care about herself and that she needs protection from the big, bad world of predatory men. While I have no doubt that O'Connor had the best of intentions -- and parts of her letter are incredibly powerful and speak to her years of experience in the music industry -- she perpetuates the dangerous idea that "young ladies" who openly and unabashedly express their sexuality are automatically being exploited.
"You ought be protected as a precious young lady by anyone in your employ and anyone around you, including you," writes O'Connor. "This is a dangerous world. We don't encourage our daughters to walk around naked in it because it makes them prey."
Beyond the fact that the phrase "precious young lady" makes me cringe, conjuring up images of virginity pledges and purity balls, I'm pretty sure that a multi-millionaire, commercial artist such as Cyrus does not need us to protect her naked body. She seems to have control over her career and to be making decisions that reflect the image she wants and chooses to portray. "I think ['Wrecking Ball'] will be one of those iconic videos," Cyrus told Rolling Stone. "I think it's something that people are not gonna forget."
O'Connor's letter also implies that Miley's nudity somehow invites male violence and veers dangerously into victim-blaming territory. As The Guardian's Melissa Bradshaw argues: "What the world needs is not the idea that women are precious victims. Women need to be able to behave in a sexual way without exploitation or violence being considered a necessary outcome." Cyrus may not be the person most parents want their child to emulate, but she is certainly not a victim. If she wants to take her clothes off for "art" or simply to sell more albums, that's her prerogative.
I am not a blind Miley Cyrus fan or defender. There are plenty of things about the pop star's image that are concerning. Her questionable appropriation of ratchet culture and her use of female black bodies as ostensible props in her performances have been -- and should be -- written about and critiqued at length. Her "Wrecking Ball" nudity was not my personal taste, and her response to O'Connor's open letter was disgusting and made light of mental illness. But to draw conclusions about her agency (or lack thereof) simply because she chose to appear nude in her music video is just condescending.
"Whether we like it or not, us females in the industry are role models and as such we have to be extremely careful what messages we send to other women," writes O'Connor. I would argue that the same applies to her. And one message no woman needs to hear is that her body, when not covered up, is not her own.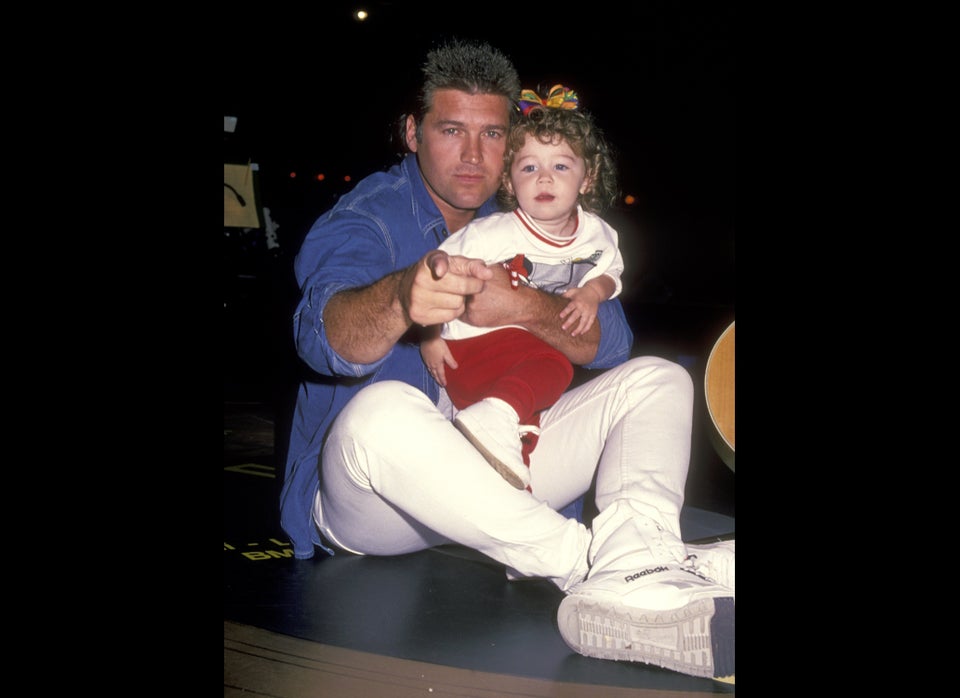 Miley Cyrus' Style Evolution
Related
Popular in the Community