 Irish singer Sinead O'Conner turned to Twitter yesterday in a desperate plea for psychiatric help following a suicide attempt.
The 45-year-old recently made waves after announcing that she and her husband of 18 days, Irish therapist Barry Herridge, were splitting up, only to announce days later that they were reuniting.
O'Connor confessed to the UK paper The Sun that she had taken an overdose of pills last Thursday while in Los Angeles. The paper reports that, after being treated in an Irish hospital for a broken ankle, she nearly tried to kill herself again just two days later, and said of her pleas on Twitter, "I just had to make a cry for help." O'Connor, who suffers from bipolar disorder, had previously attempted suicide in 1999, on her 33rd birthday.
On Jan. 11, the singer claimed she was in "serious danger" without her medication, and pleaded with her Twitter followers to help her find a psychiatrist in Dublin. She wrote:
i realise i will be in trouble 4 doing this but.. ireland is a VERY hard place to find help in. So having tried other ways 1st im asking

— Sinead O'Connor (@vampyahslayah) January 11, 2012
does any1 know a psychiatrist in dublin or wicklow who could urgently see me today please? im really un-well... and in danger.

— Sinead O'Connor (@vampyahslayah) January 11, 2012
O'Connor explained she'd become unstable following an article that ran in an Irish newspaper on Sunday, that alleged that Herridge was counseling drug-addicted teenagers as O'Connor was searching for drugs. She tweeted:
"The sindo article about them trying to lose barry his job and everyone being shit to him for marrying me has spun me off and I'm ill," and then offered her email so fans could send doctors names to the ailing singer:
and i desperately need to get back on meds today. am in serious danger. please e mail me at iamwonderful@me.com if u know or are

— Sinead O'Connor (@vampyahslayah) January 11, 2012
Nearly nine and half hours later she returned to Twitter to thank her followers for their help, telling them she felt "much better" and was going to start back on her medication.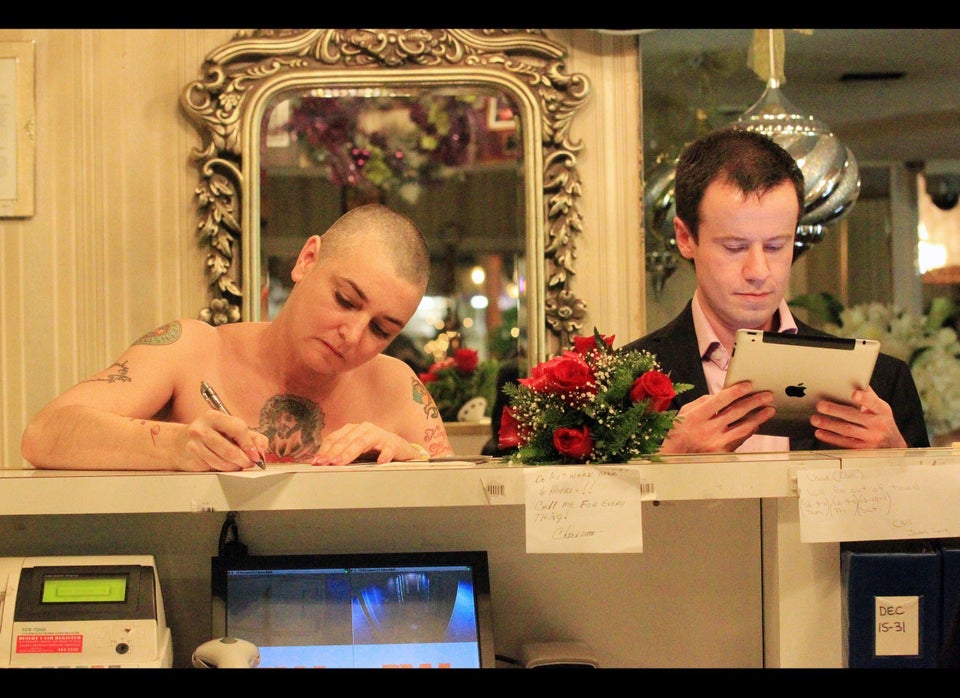 sinead o'connor
Related
Popular in the Community