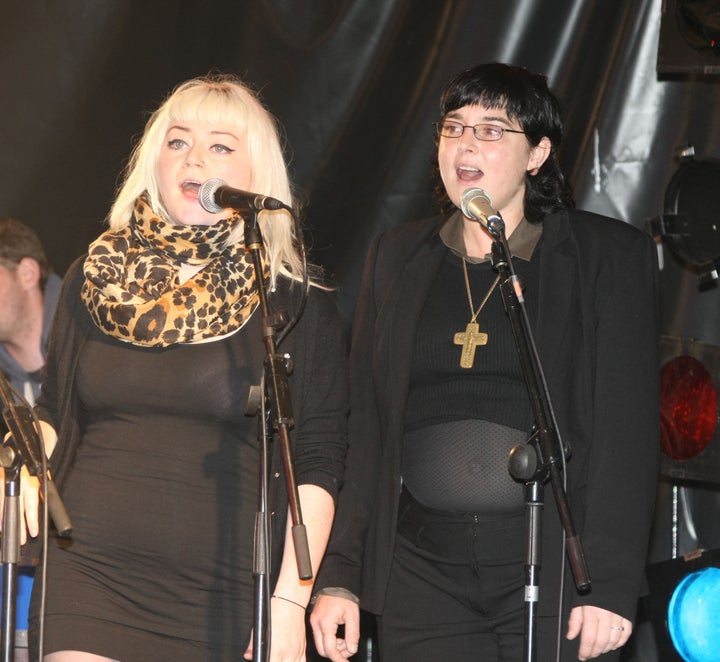 In the first verse of the soulful song, "Nothing Compares To You," a shorn Sinead O'Connor belts out, "It's been seven hours and 15 days..."
And it turns out that the (rather transformed) Irish songstress is still counting--but this time she's bemoaning her lack of bedfellows.
In a blog entry titled, "IS SINEAD ABOUT TO HUMP HER TRUCK?" O'connor worries that she's "so desperate for sex" that she might do something drastic.
"My sh-uation sexually/affectionately speaking is so dire that inanimate objects are starting to look good as are inappropriate and/or unavailable men and/or inappropriate and/or unavailable fruits and vegetables. I tell you yams are looking like the winners," she writes.
"Needless to say what I do for a living makes it hard for me to find men that only want me cuz they like my (legendary) arse. Yet I am in the peak of my sexual prime and way too lovely to be living like a nun. and it's VERY depressing."
So to avoid the temptation of vegetables or automobiles, O'Connor has taken to her blog and twitter to try to find a suitable mate.
This call to arms for a "sweet sex-starved man" does not come without its stipulations.
The singer has crafted a rather thorough list of musts ("Must be blind enough to think I'm gorgeous") and must nots ("Must not be named Brian or Nigel").
Oh, and just in case you were wondering, the good times don't stop at the produce section.
"Let me now take time to make VERY clear that yes I 'do anal' and in fact I would be deeply unhappy if 'doing anal' wasn't on the menu, amongst everything else$$ So if u don't like 'the difficult brown'.. Don't apply..."
Also, women "will also be very much considered."
Applications will be funneled through O'Connor's assistant. (Really.)
Related
Popular in the Community