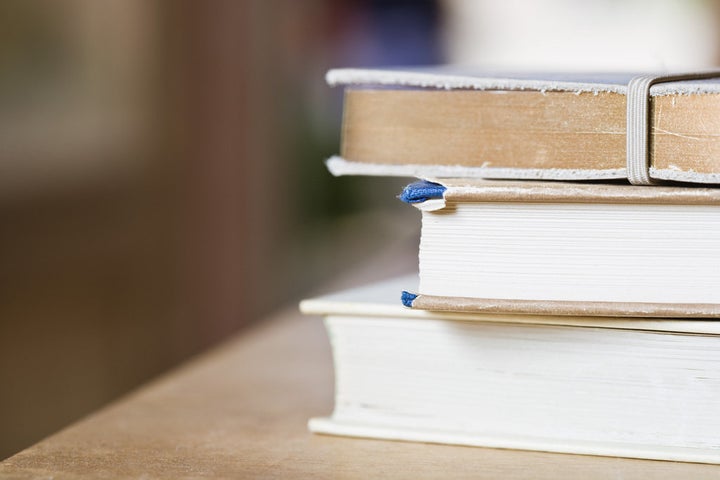 A little more than six months ago I started a blog called Classics Rock! That exclamation point doesn't imply that this is earth-shattering news--it's part of the blog's name. I added it because the concept was so darned exciting. Once you hear it, you'll probably want me to add more exclamation points.
The mission of the blog is to highlight popular songs that are based on, inspired by, or allude to books and authors--"Books Shelved in Songs," as I say on the site.
Today I received my first bit of blog swag: Elliott Murphy's CD Notes From the Underground. A while back I posted Murphy's song "Like a Great Gatsby" as part of a Banned Books Week tribute to frequently challenged books. His on-the-ball PR rep spotted it and got in touch. I'm definitely going to get at least one post out of the album -- despite its Dostoyevskian title, I've zeroed in on a song called "Frankenstein's Daughter" -- so FTC, please take note.
The point is, I'm grateful for the help. I don't claim an encyclopedic knowledge of either literature or music. For me the blog is more of a learning experience. It grew out of an idea I had several years ago for promoting a paperback line of classic literature: a quiz about the intersection of literature/music/pop culture, aimed at classic rock radio stations. (I remember one question was: What growly voice singer-songwriter appeared as Renfield in a film version of Bram Stoker's novel Dracula?) In the end the idea was never implemented but I came to see that it might be adapted as a blog.
It quickly became apparent that I would need some ground rules. Despite the name of the blog, the first ground rule is: Books don't have to be classics and songs don't have to be rock. I also nixed songs written for movies based on books -- otherwise I'd have to feature every James Bond theme song and probably the love ballad from The Poseidon Adventure too. I'm not interested in songs that share a title with a book but nothing else (Edgar Winter's "Frankenstein," Shivaree's "Goodnight Moon," or Jackson Browne's "Tender is the Night," for example) or bands that take their names from books or fictional characters (e.g., Steppenwolf, Uriah Heep).
My earliest posts were fairly obvious choices that I knew off the top of my head: "Don't Stand So Close to Me" by The Police (Lolita), Sting's "Moon Over Bourbon Street" (Interview With the Vampire), Kate Bush's "Wuthering Heights," and The Alan Parsons Project's tribute to Edgar Allan Poe, Tales of Mystery and Imagination. Then people began suggesting songs through the site and it started to get interesting.
For example, I was surprised to see how ubiquitous The Odyssey is in popular music -- Cream's "Tales of Brave Ulysses," Steely Dan's "Home Again," Suzanne Vega's "Calypso" all address aspects of Homer's epic. James Joyce's Ulysses has inspired a boatload of songs -- I rounded up as many as I could find for a Bloomsday post last June. I think my favorite post is for "He Do the Police in Different Voices" by The Loud Family. I wasn't familiar with the band's work, and the song's title was baffling. Turns out it has a double payoff: "He Do the Police in Different Voices" was a working title for T.S. Eliot's "The Waste Land." Eliot, in turn, lifted the line from Charles Dickens' novel Our Mutual Friend.
You'd be amazed how often heavy metal bands turn to literature for their inspiration -- I've just scratched the surface of this phenomenon with Iron Maiden's "Lord of the Flies." You might also think that only works of fiction ignite the songwriter's muse, but such nonfiction books as Norman Maclean's Young Men and Fire, Timothy Leary's The Psychedelic Experience, and Lillian Schlissel's Women's Diaries of the Westward Journey have inspired songs by James Keelaghan, The Beatles, and 10,000 Maniacs respectively. (My favorite song inspired by a work of nonfiction is the Pet Shop Boys' "The Resurrectionist," from Sarah Wise's book about 19th century body snatchers The Italian Boy. It has the irresistible lyric: We don't bring them back to life/But we do bring them back/From the dead.)
You also come across some unlikely pairings of artist and author: Dance pop diva Amber and James Joyce? Duran Duran and Ray Bradbury? Didn't see those coming.
At this point I've stretched my personal knowledge of book-related songs to the breaking point (my post about the reference to "a Harold Robbins paperback" in Squeeze's "Pulling Mussels" was particularly thin). I continue to get suggestions through the site, but I also take ideas where I find them. An article in the New York Times led me to "One Fast Move Or I'm Gone," the new collaboration between Jay Farrar of Son Volt and Benjamin Gibbard of Death Cab For Cutie, in which all the lyrics are drawn from Jack Kerouac's novel Big Sur. I happened to hear David Gray on the radio singing "Song of Wandering Aengus," a Yeats poem set to music (a line from the same poem provided the title for Ray Bradbury's short story "Golden Apples of the Sun"). I may still use that one.
If you know of a book-related song I've overlooked (and there must be thousands) I hope you'll step up and share it. I could use the help. Classics Rock! isn't a solo act. I'm just the front man.

Calling all HuffPost superfans!
Sign up for membership to become a founding member and help shape HuffPost's next chapter