During my time working for the Singapore Tourism Board, I learned that Singapore is most infamous among U.S. travelers for banning chewing gum. However, I also quickly learned there is a lot that makes this tiny country a worthy addition to your next Southeast Asia adventure.
For the History Buff

Even though Singapore just celebrated 50 years as an independent country in 2015, it has a rich history that dates back to its days as the ancient trading post Singapura in the early 1800s. Since then, it has been occupied by the Japanese, colonized by the British, joined forces with Malaysia under the Federation of Malaya, and then expelled from the Federation shortly after. As a nation left on its own with few natural resources, Singapore's success story was an unlikely one; but in just 50 years, Singapore managed to launch itself from a third-world country to a first-world country with one of the most competitive economies in the world.
Take one (or all) of Journeys' Original Singapore Walks, especially the Changi WWII and Secrets of the Red Lantern tours. The company's founder, Jeya, was a military historian with a personal interest in Singapore's history, and he repurposed his research into these fascinating tours. Other favorite destinations for history buffs include the National Museum of Singapore and Kranji War Memorial.
For the Culture Connoisseur

Strategically located at the tip of the Malay Peninsula, and a meeting point of sea routes, Singapore has always been a hub for people of all backgrounds to cross. It's no wonder that Singapore is a melting pot today, comprised of Chinese, Eurasian, Indian, Malay and Peranakan cultures. Even though Singapore is a very Westernized country, visitors can explore the various ethnic neighborhoods to get a flavor of each, whether in Chinatown, Little India, Kampong Glam for Malay culture or Joo Chiat/Katong for Peranakan culture. Other cultural destinations include Haw Par Villa theme park, the Peranakan Museum and the Sultan Mosque.
For the Foodie

Your belly will never be empty when in Singapore -- the locals won't allow it. Singapore's melting pot of cultures manifests in its local cuisine. Upon landing, my first to-do was always to head directly to a hawker center (open-air food court) and get a plate of Hainanese Chicken Rice, such as at Tian Tian Chicken Rice in Maxwell Food Centre. Don't be fooled by the simplicity of this dish, a plate of rice, sliced up chicken, ginger paste and chili sauce. Singapore's version is an adaptation of the dish early Chinese immigrants from Hainan brought over, with a local Cantonese twist. Other must-eats include Chilli Crab from No Signboard Seafood, Laksa from 328 Katong Laksa and Roti Prata from Mister Prata.
For the Aimless Wanderer

Explorers who prefer to skip sightseeing checklists can wander through the charming neighborhoods and blend in with the locals. Go to Haji Lane and browse boutiques in the colorful shophouses -- be sure to stop in Soon Lee to check out clothes and jewelry from local designers. Grab breakfast and fresh fruit from Tiong Bahru Market and Food Centre, then stroll through the Tiong Bahru neighborhood and poke your head in shops and cafes scattered among the art deco-style estates. Hang out at the coffee shops in Jalan Besar and marvel at how hipster culture made its way across the sea from Brooklyn to Singapore.
For the Nature Lover

Singapore's land area is only 276 square miles, smaller than Rhode Island, but over half of it is covered in greenery, including 300 parks and four nature reserves. Explore Southern Ridges, 6 miles of connecting parks including Henderson Waves, the Forest Walk and Canopy Walk. Other top-of-the-list activities are biking through Pulau Ubin and hiking through Bukit Timah Nature Reserve, where you might even bump into a family of monkeys.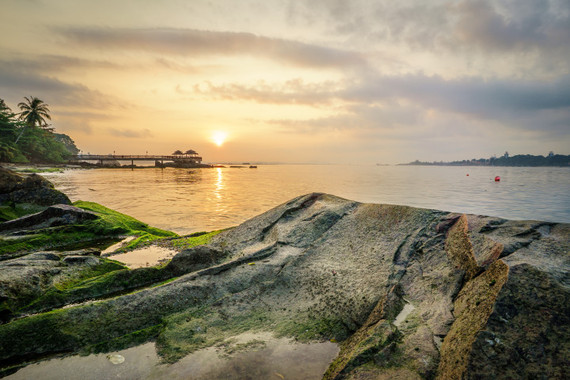 Pulau Ubin

The biggest takeaway from my time at the Singapore Tourism Board and multiple visits to the country is that Singaporeans are a passionate, kind-hearted bunch. They love shopping, they love eating, and they really love their country. Most of all, they enjoy sharing their country with visitors, so don't be afraid to just ask a local for suggestions.
Alice Jong is a deal expert at Travelzoo and based in New York. Travelzoo has 250 deal experts from around the world who rigorously research, evaluate and test thousands of deals to find those with true value.